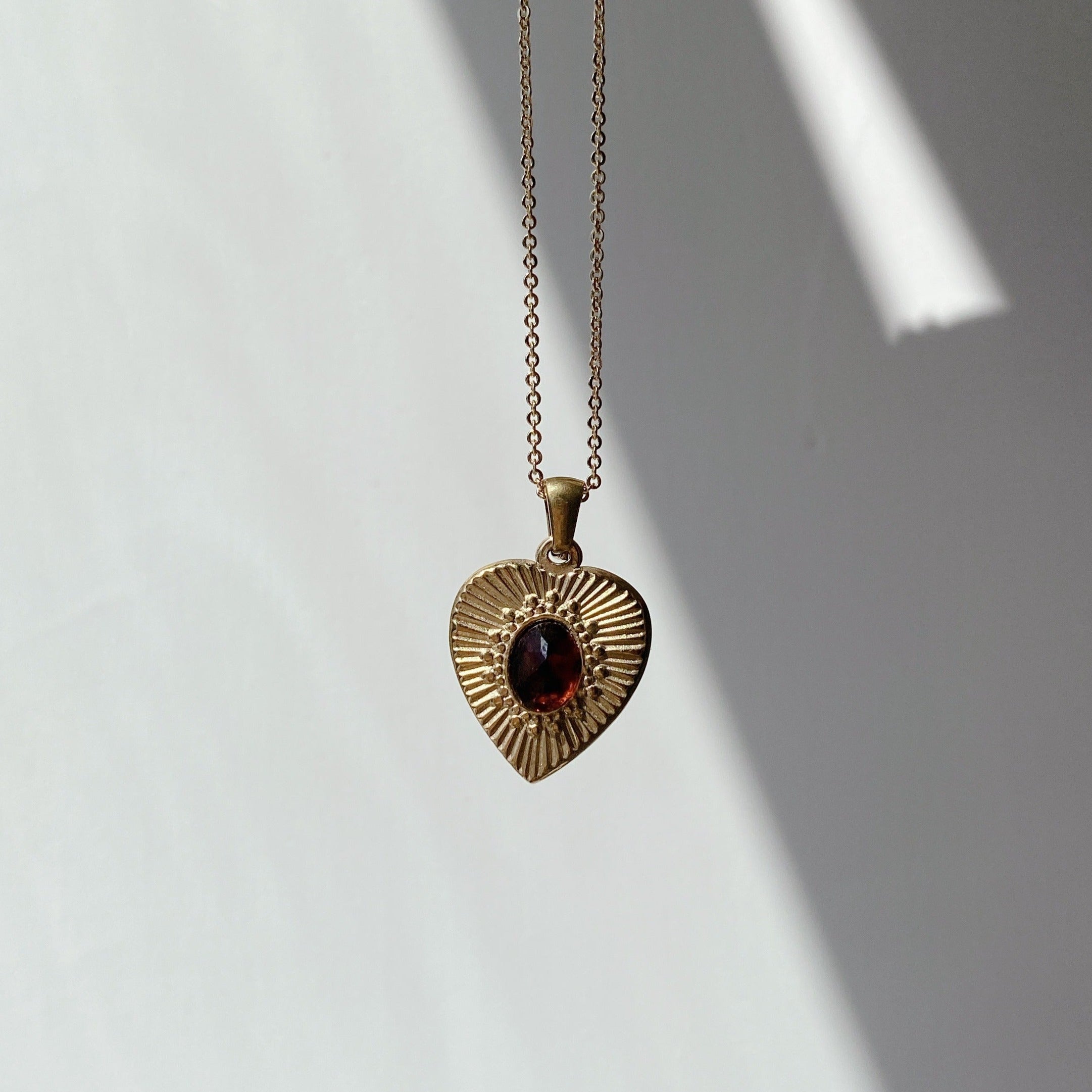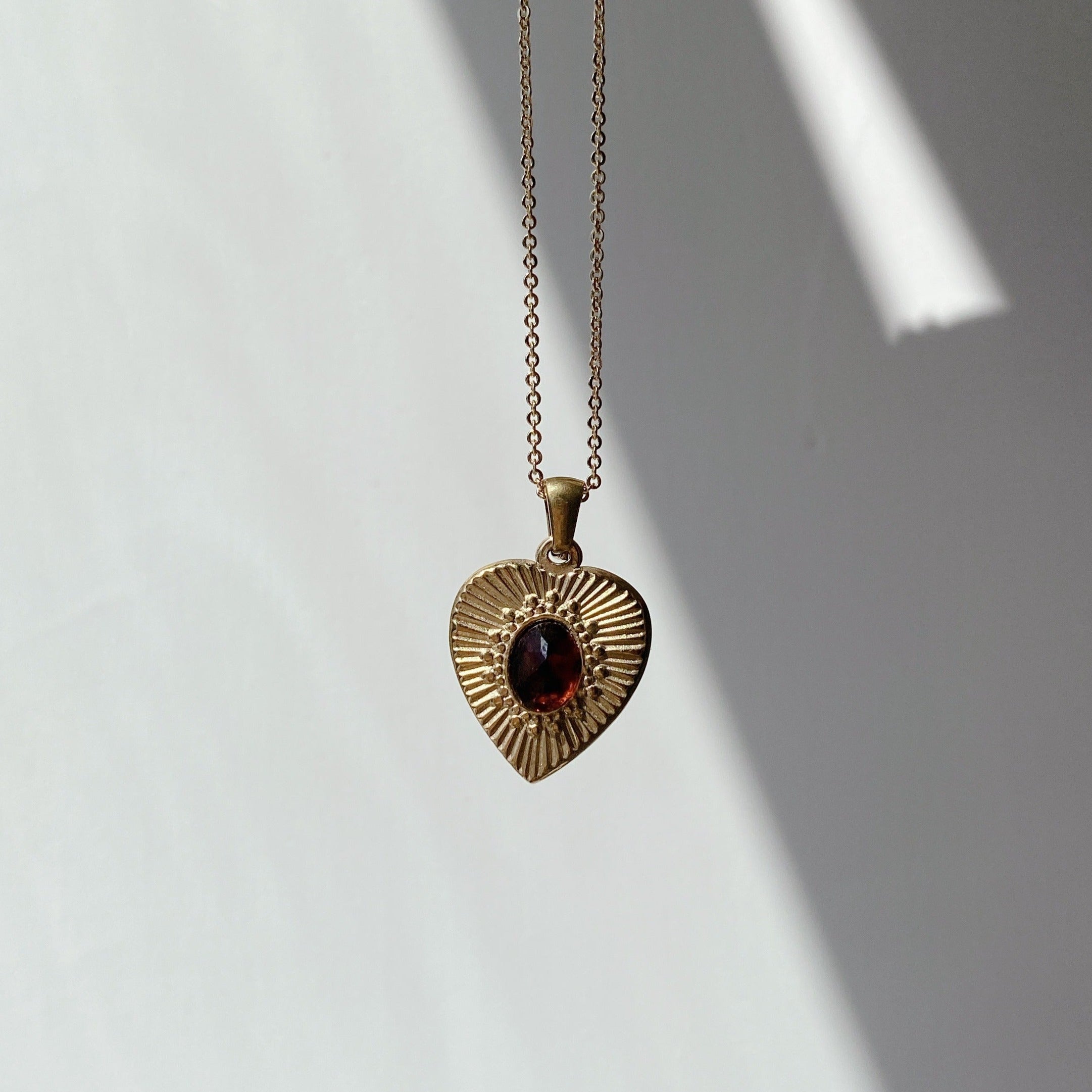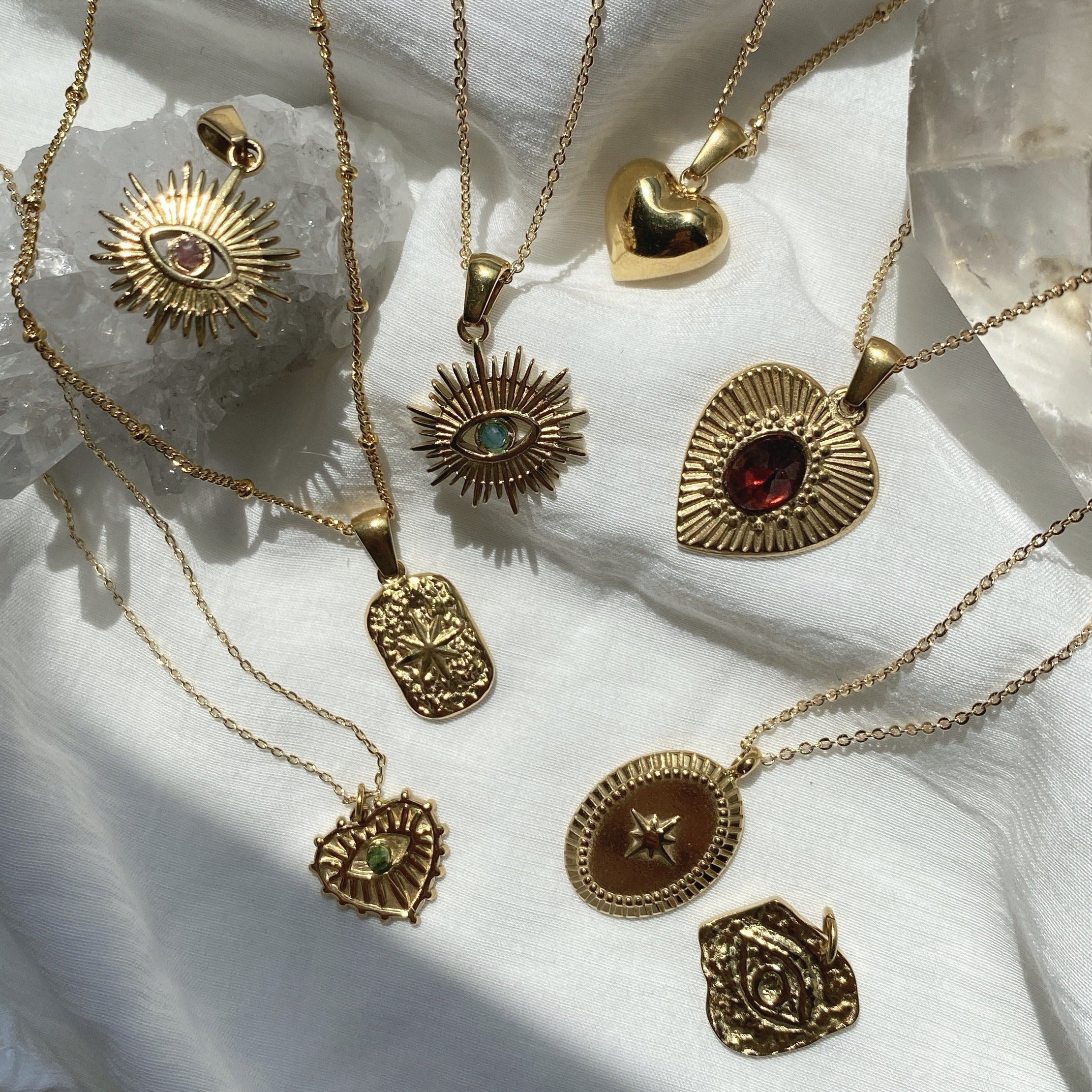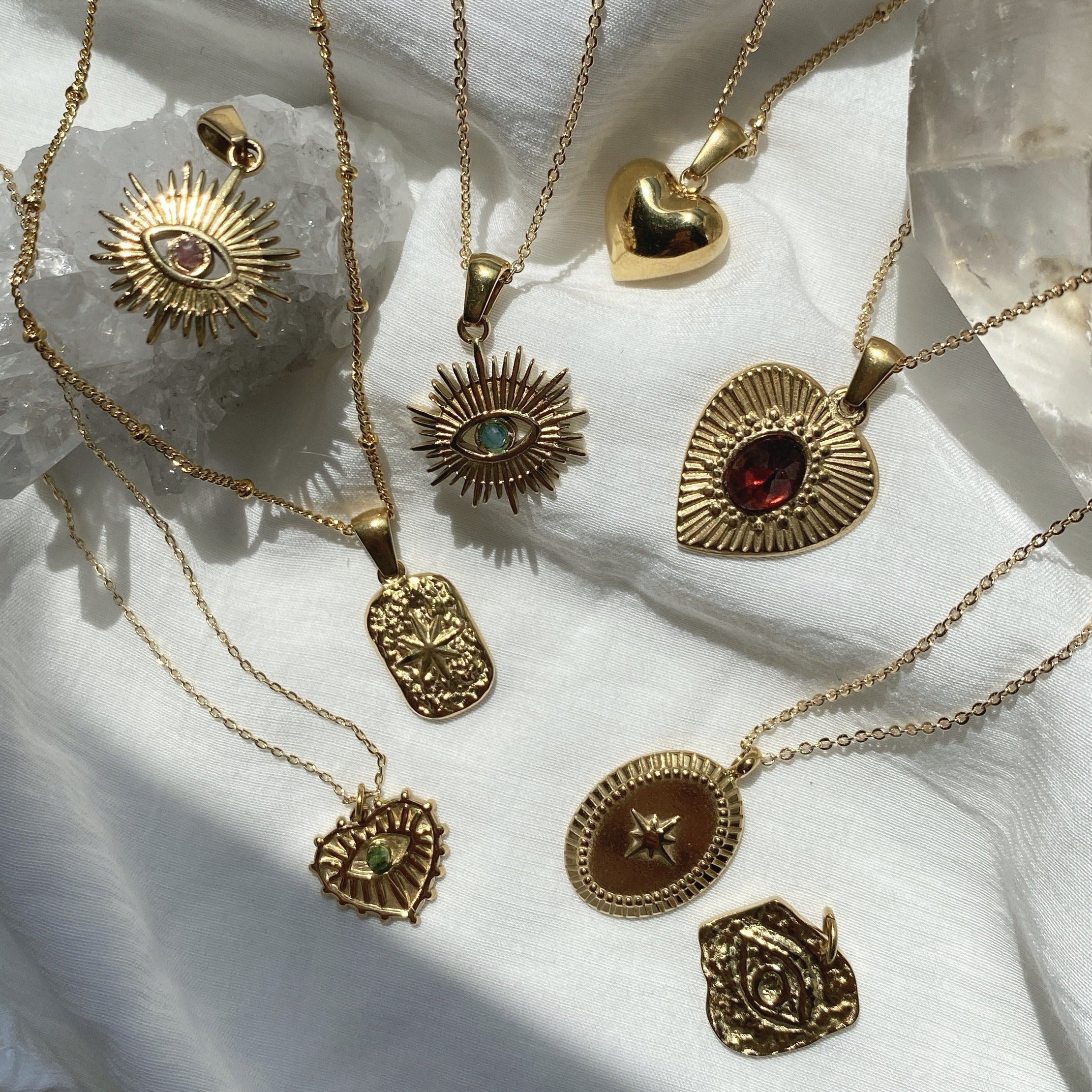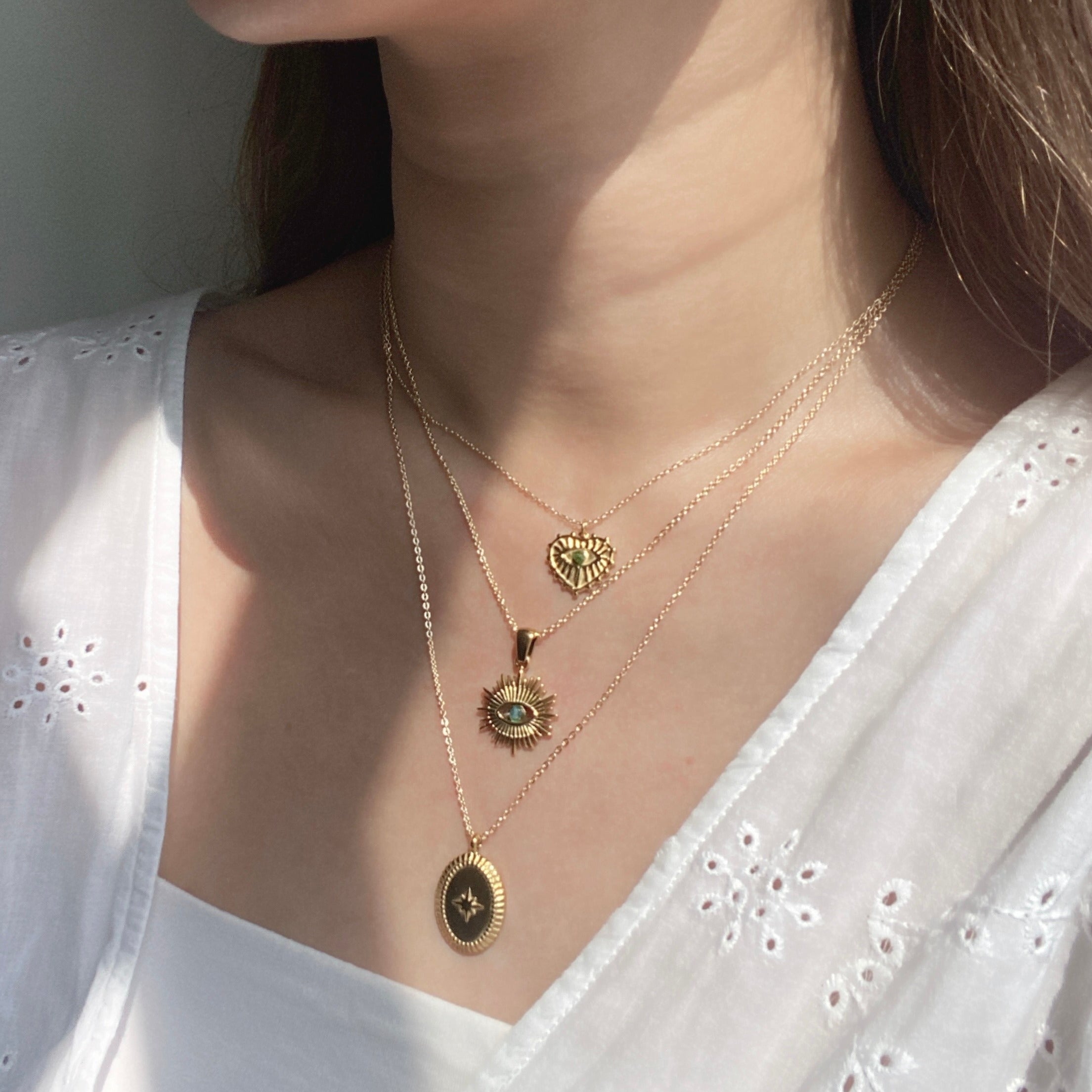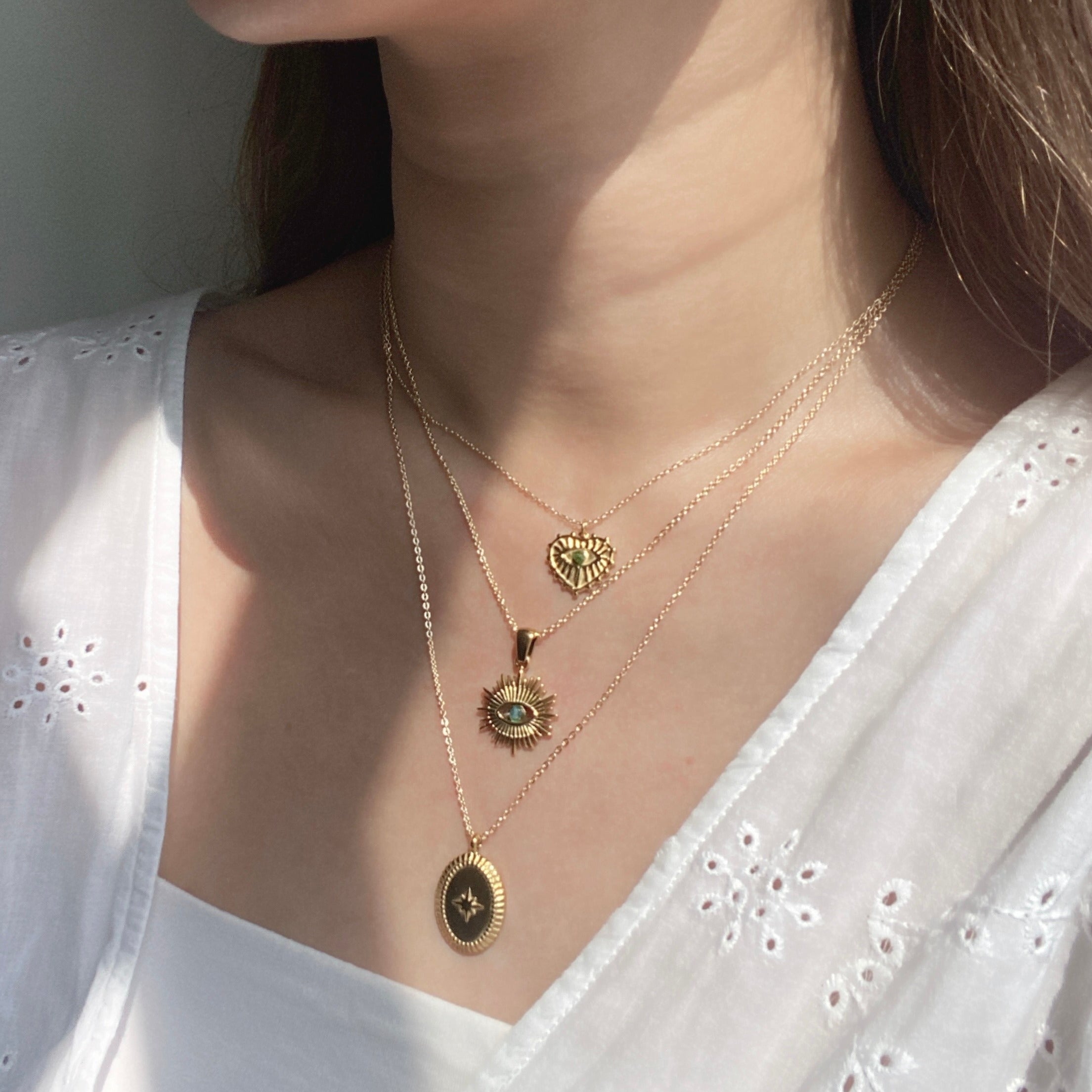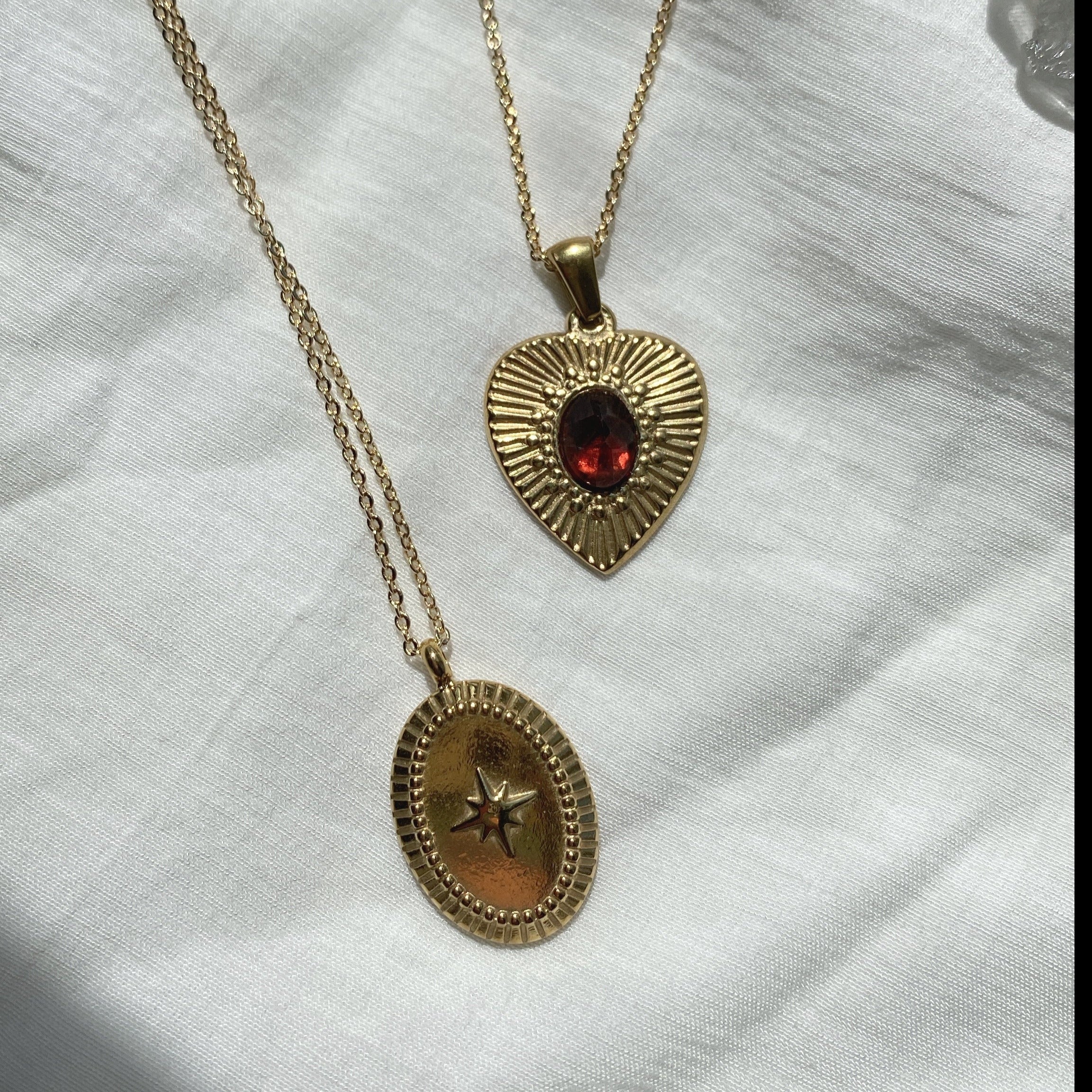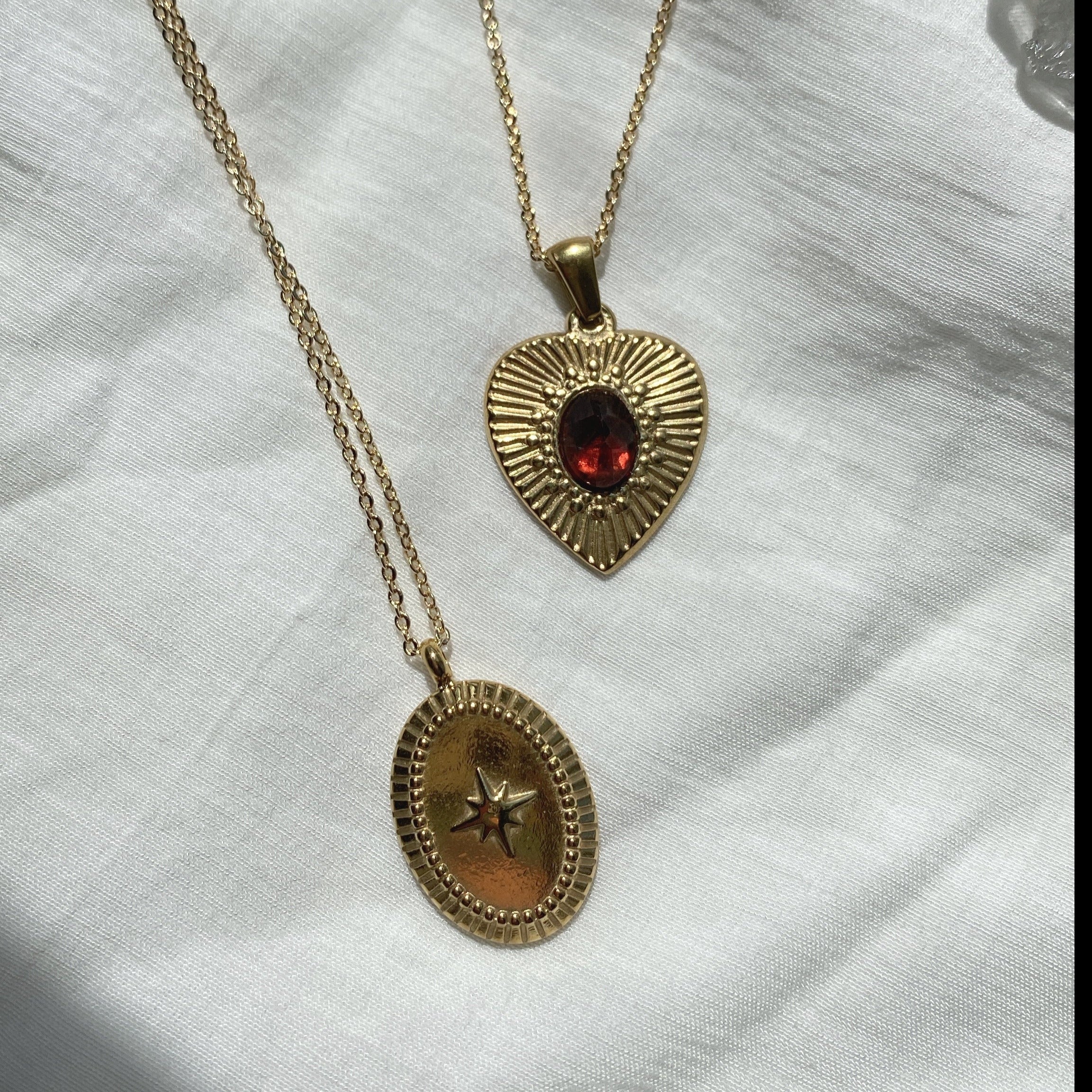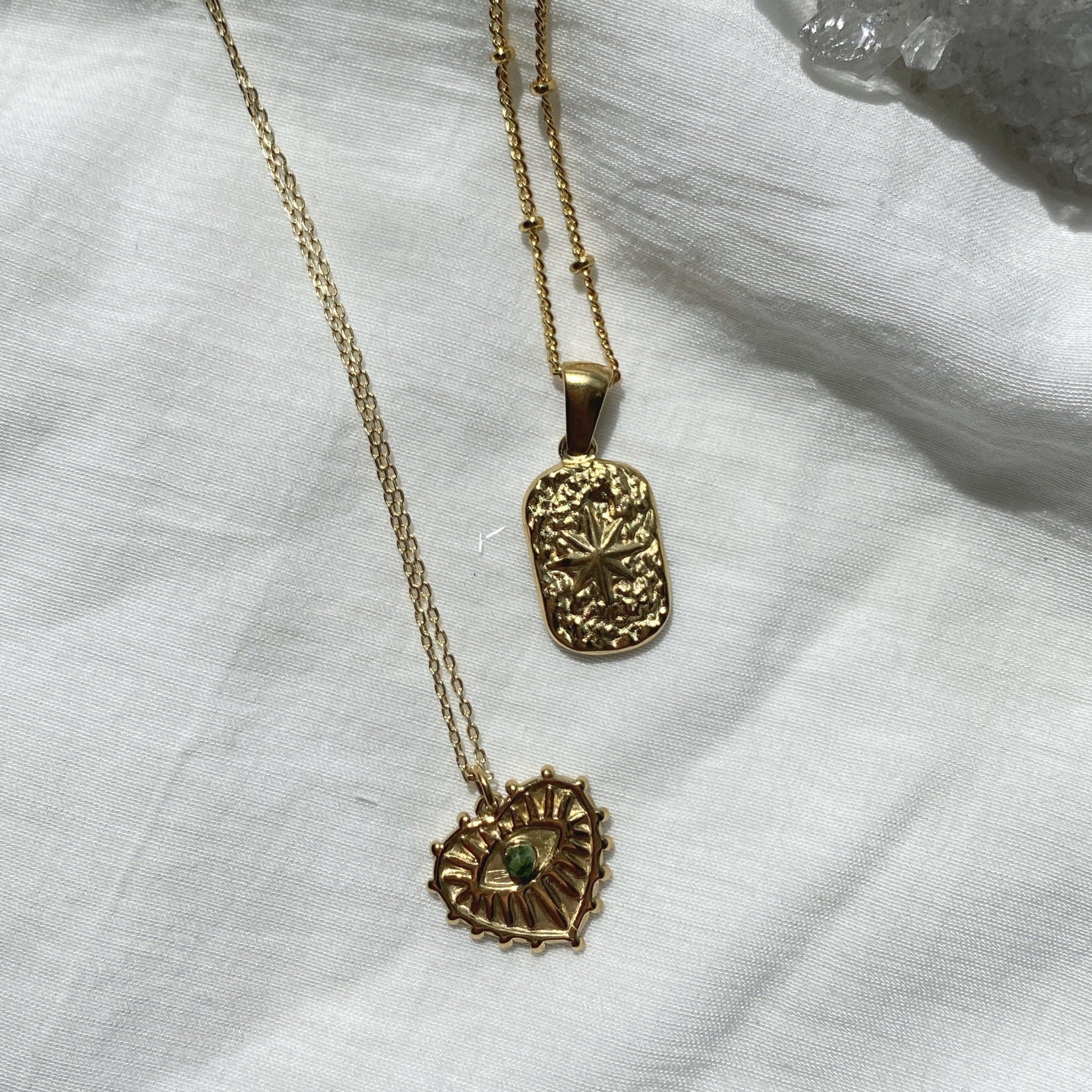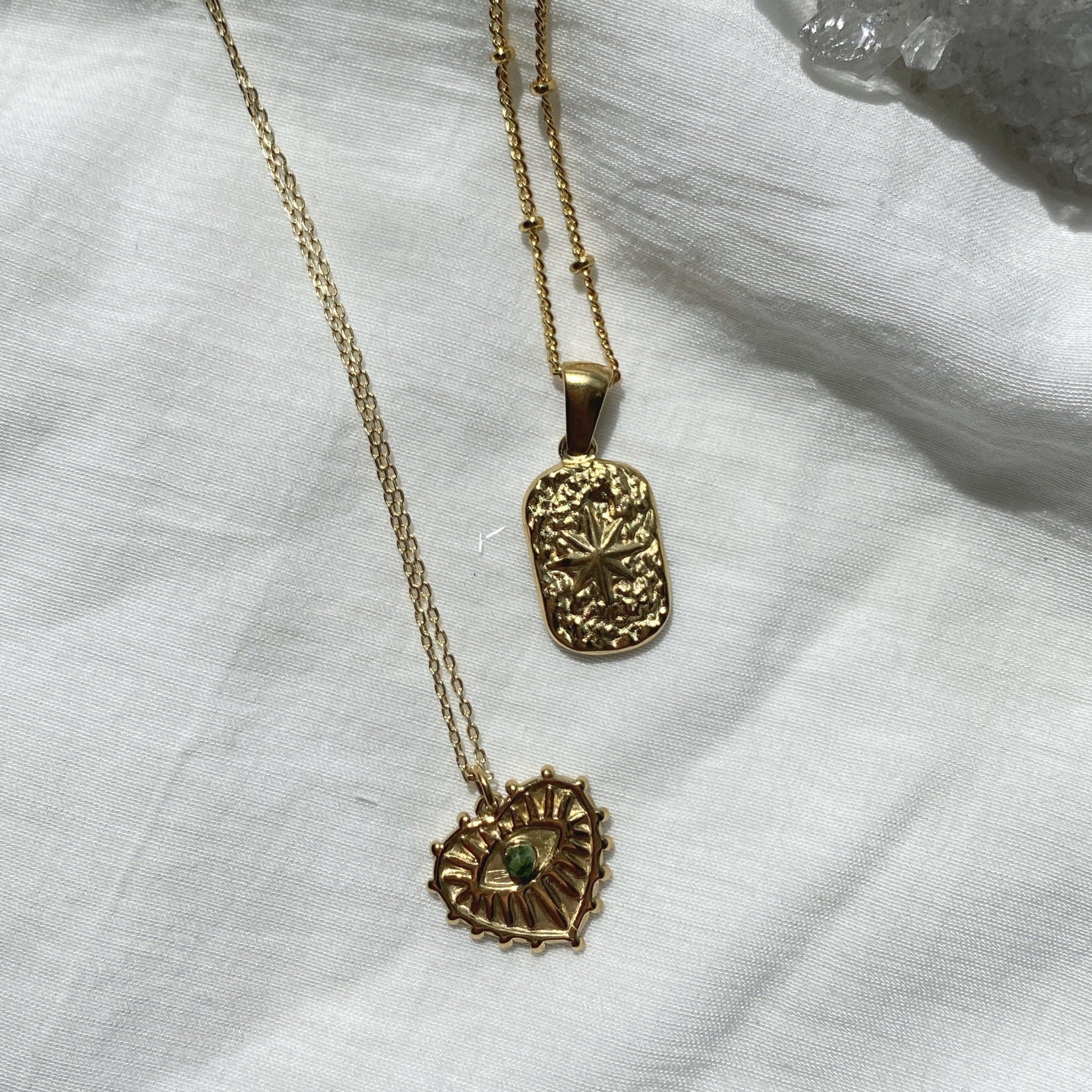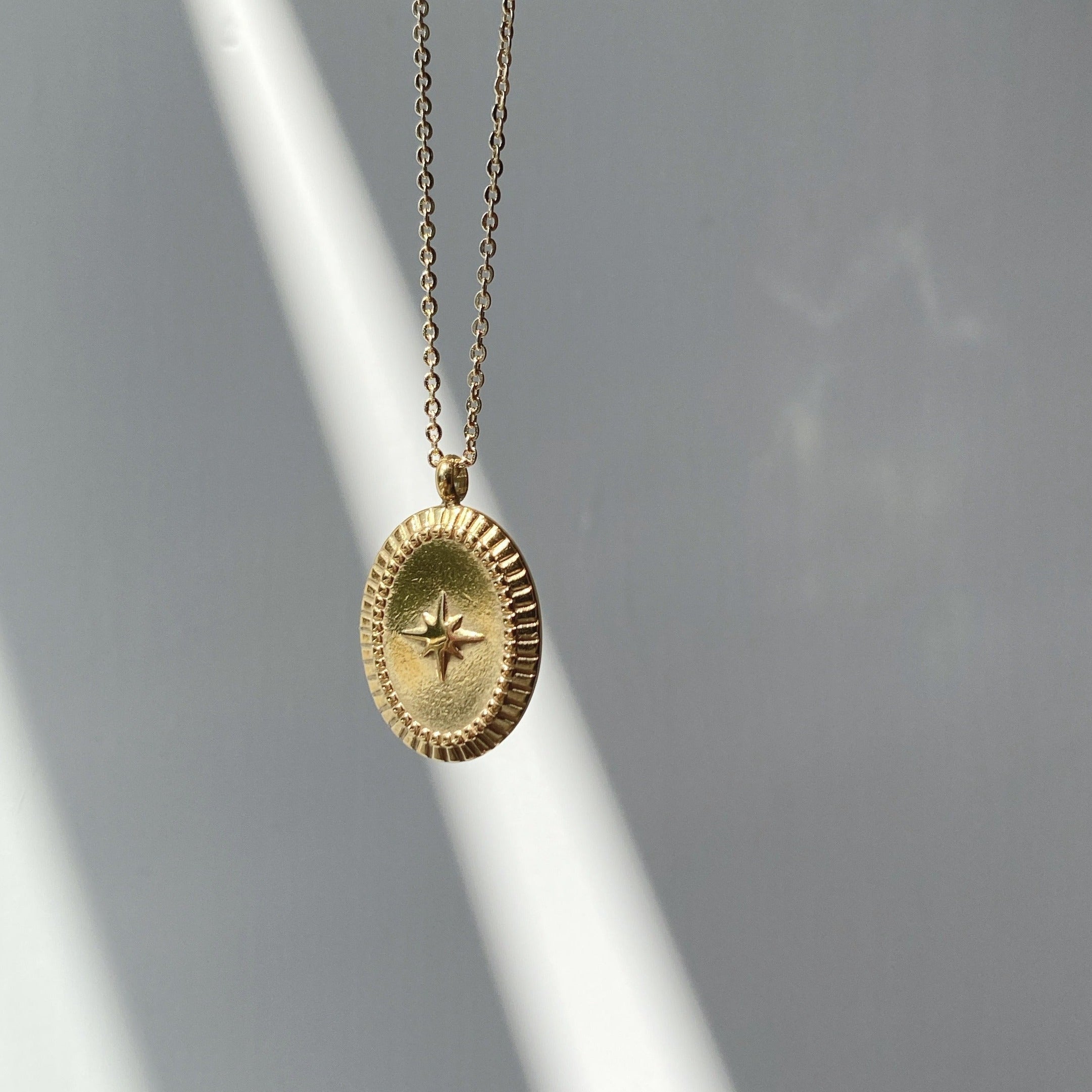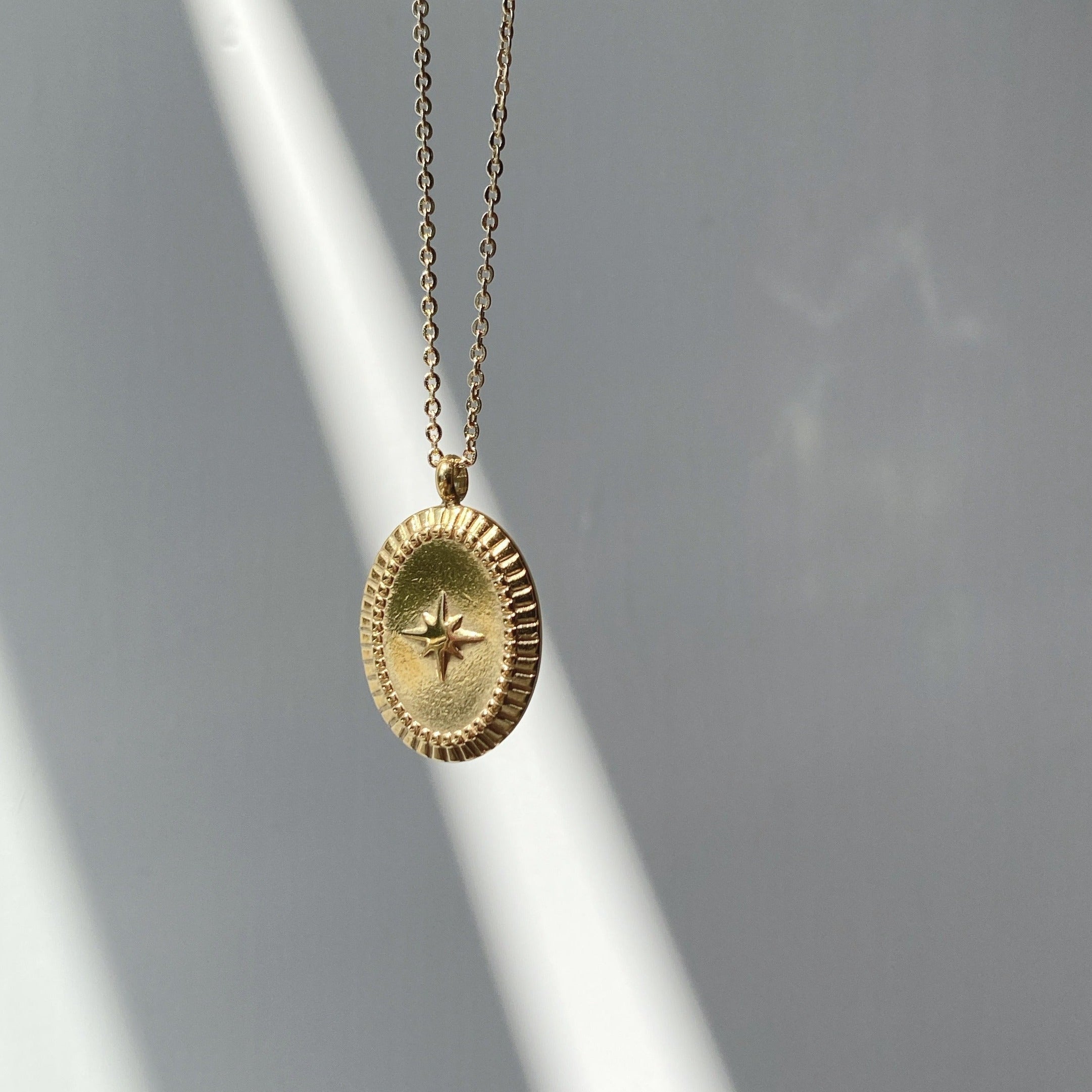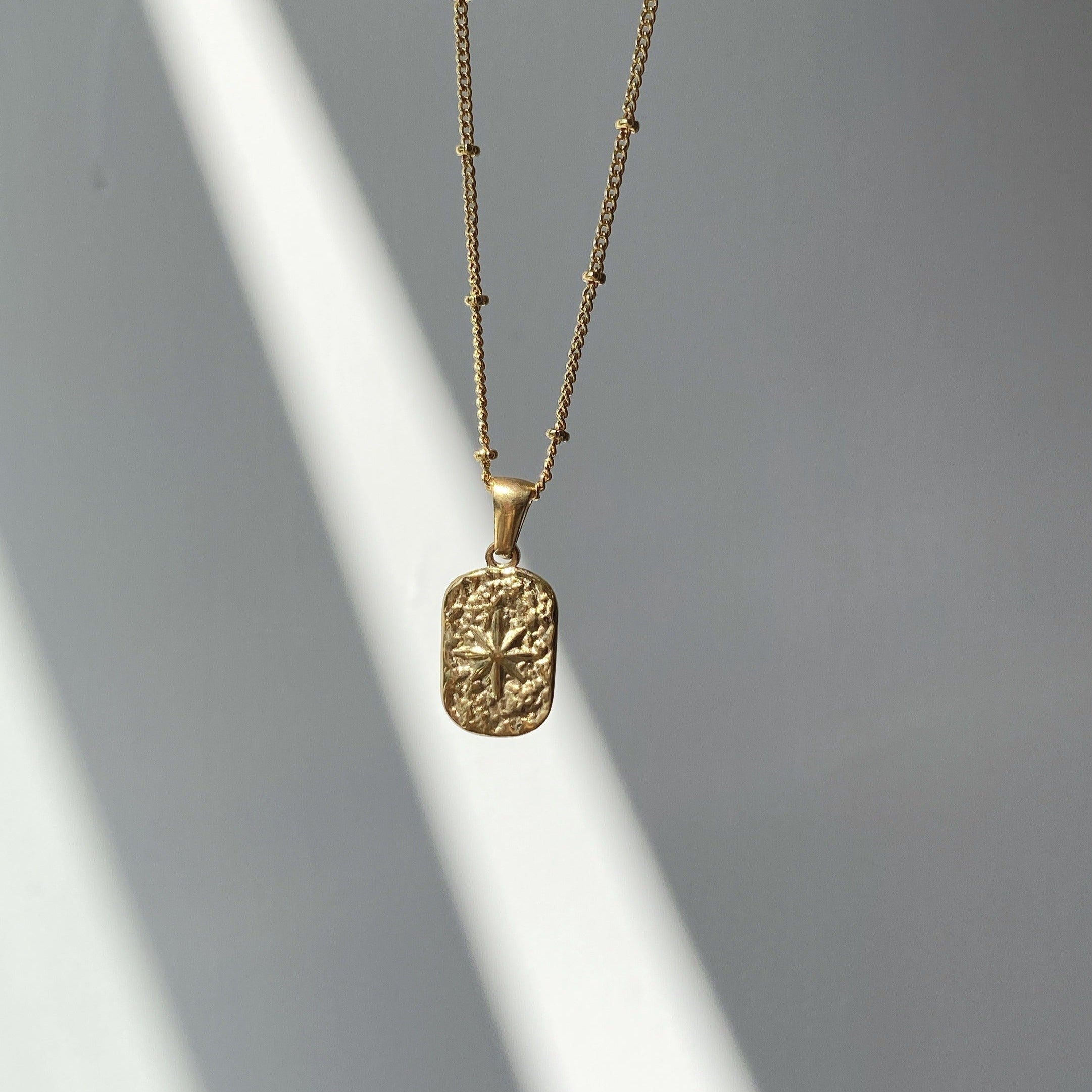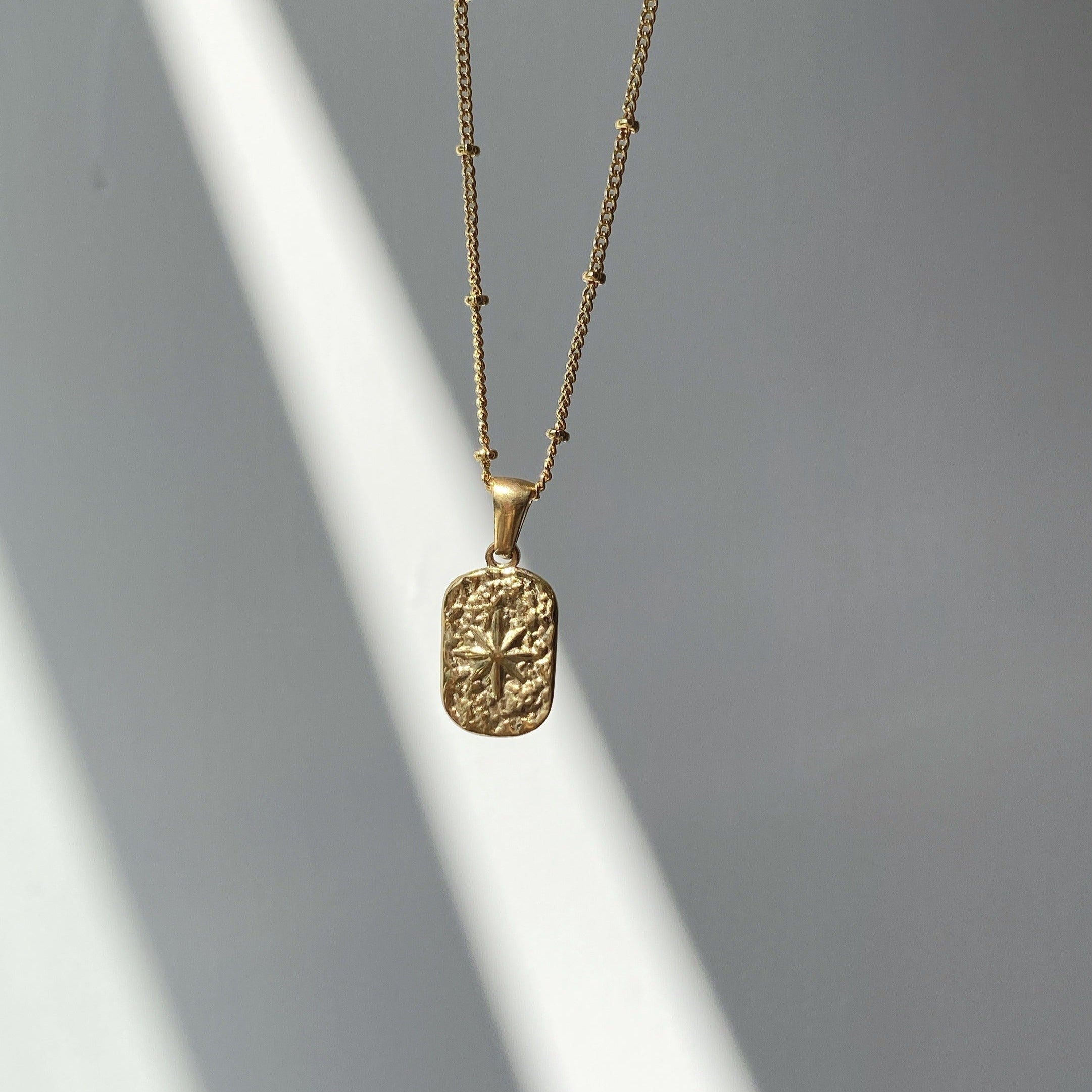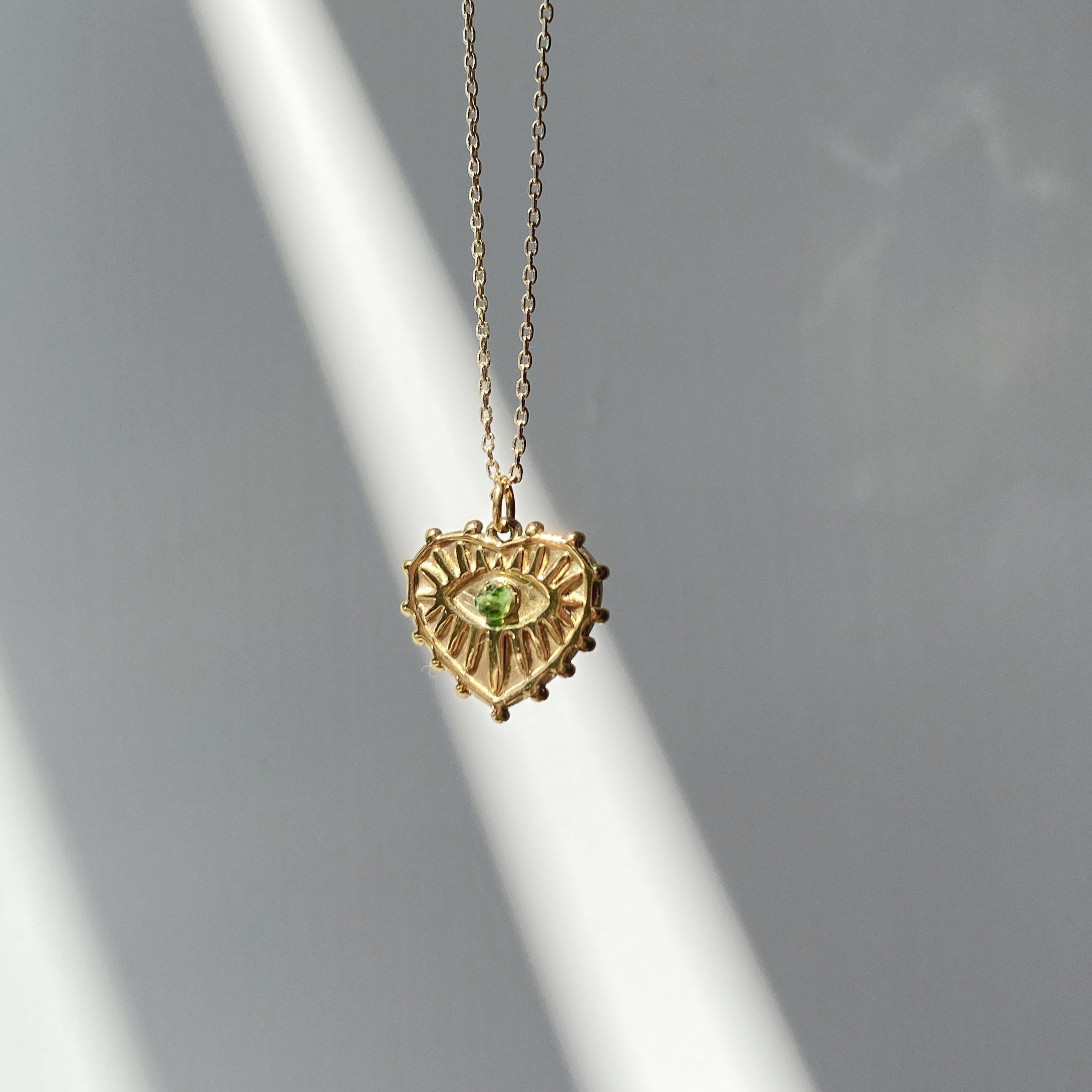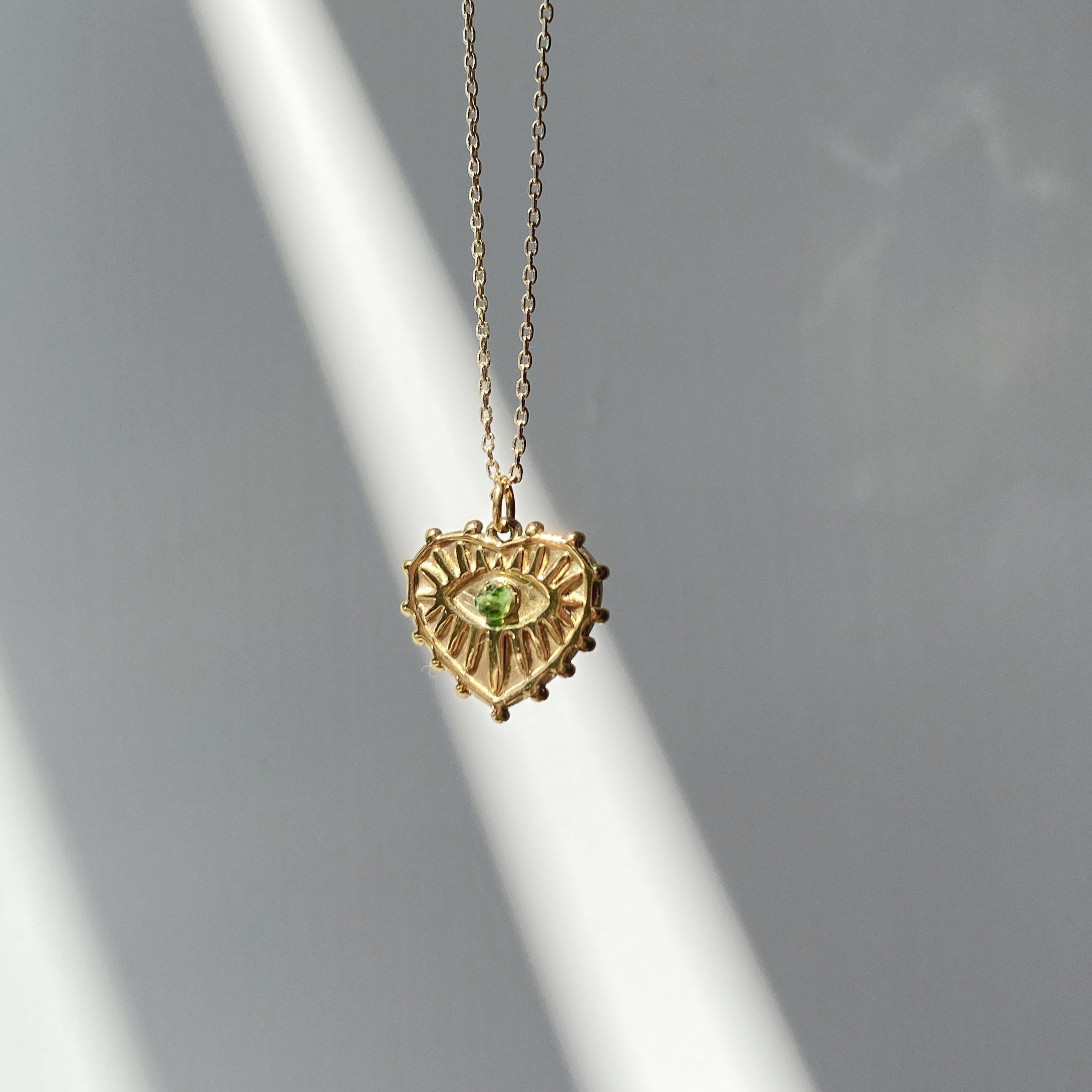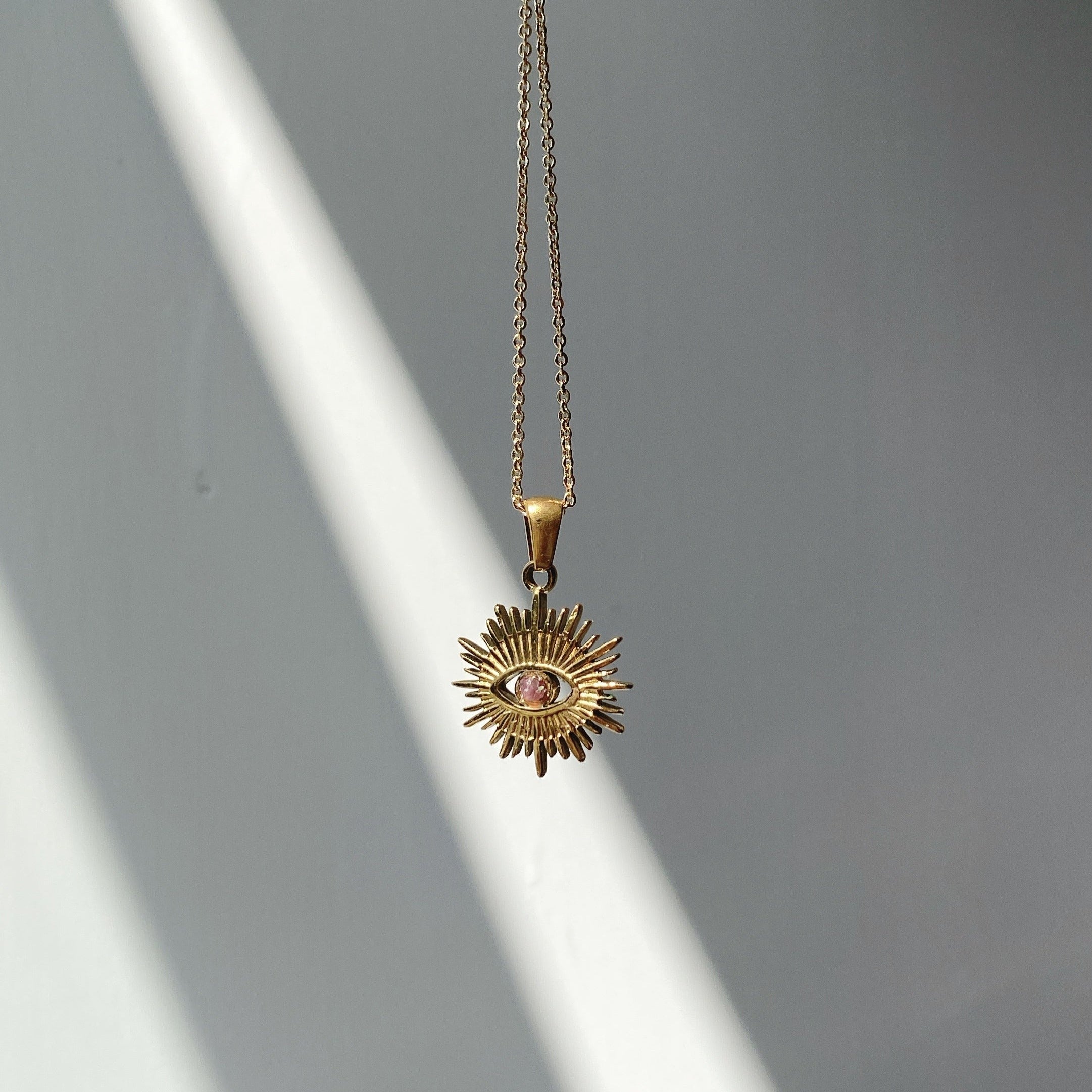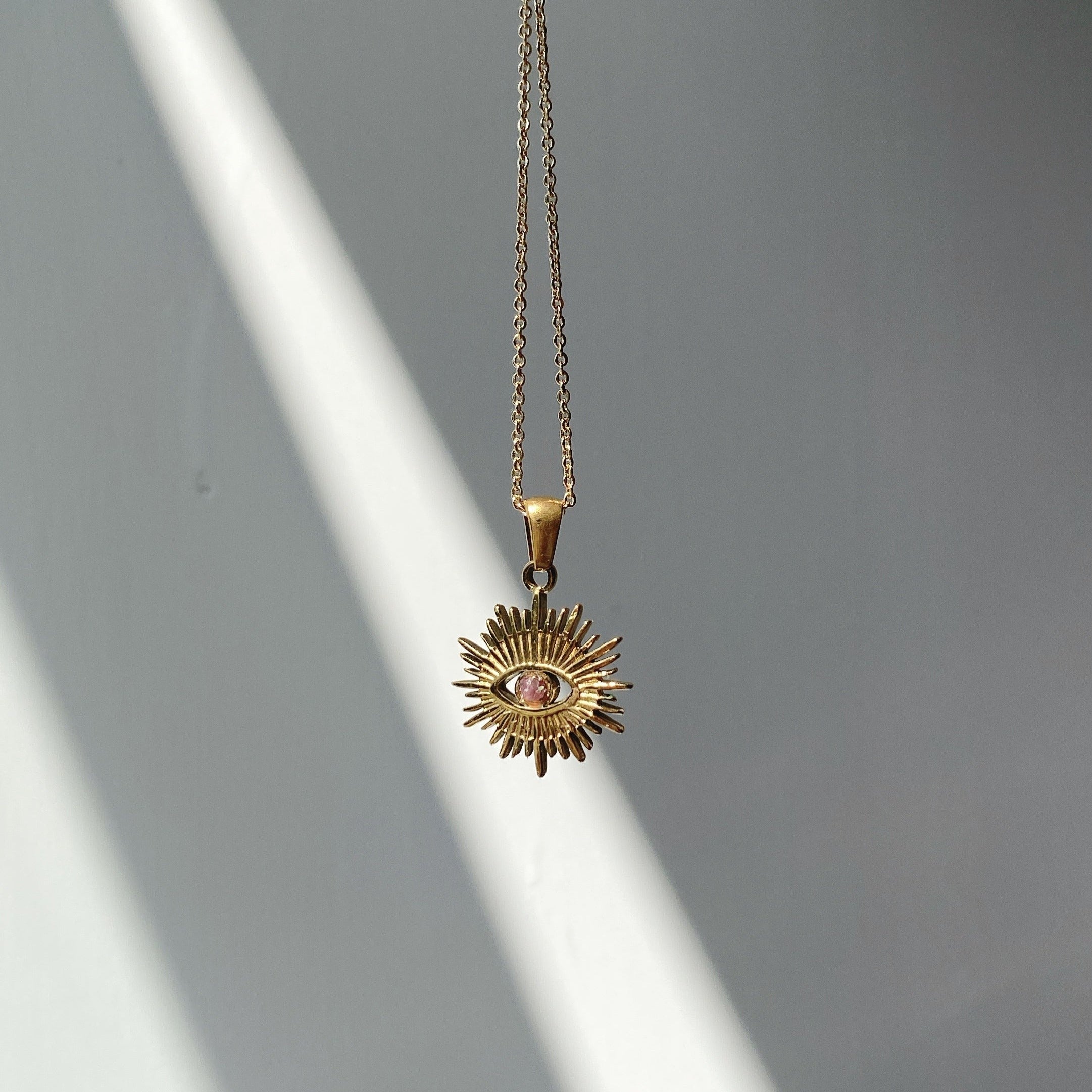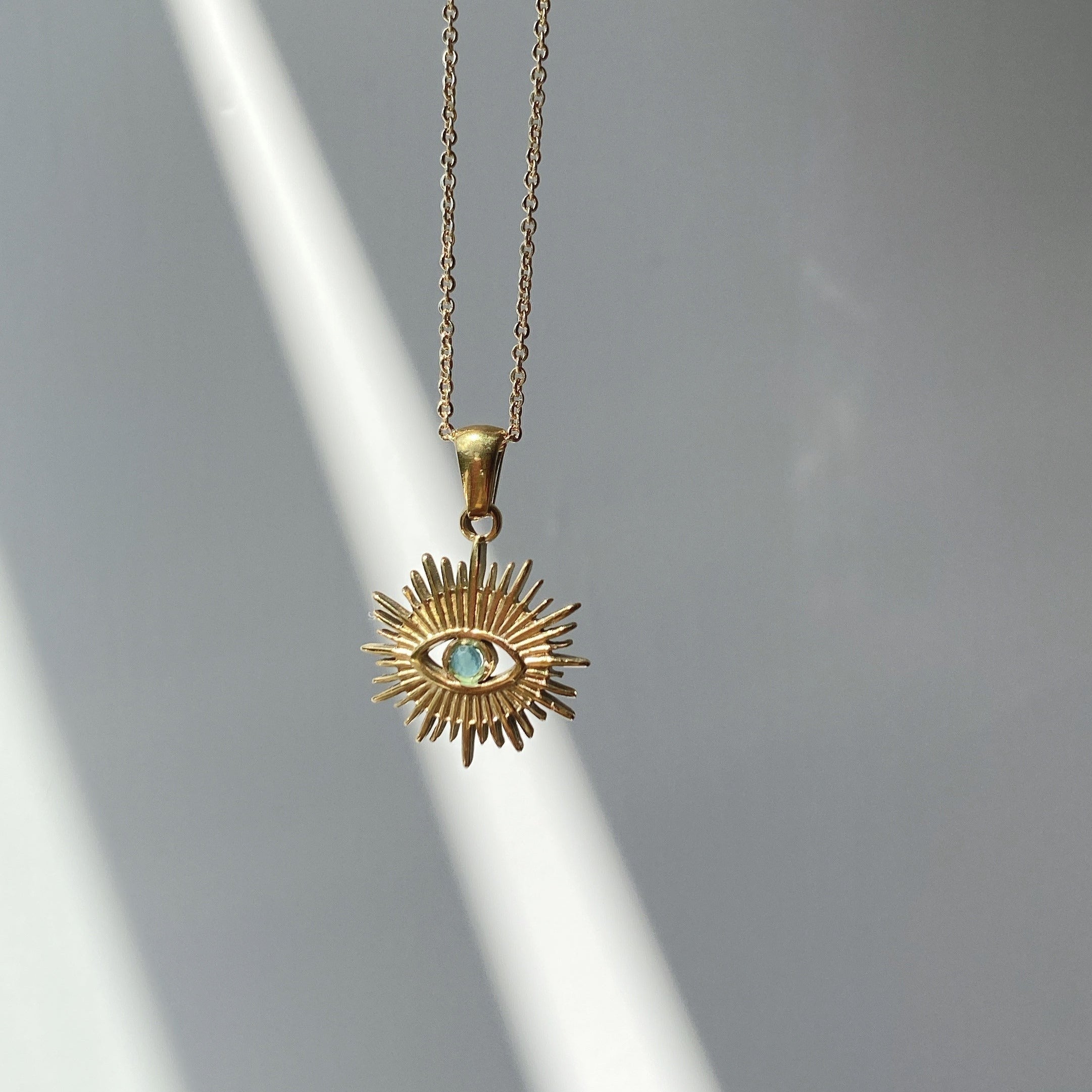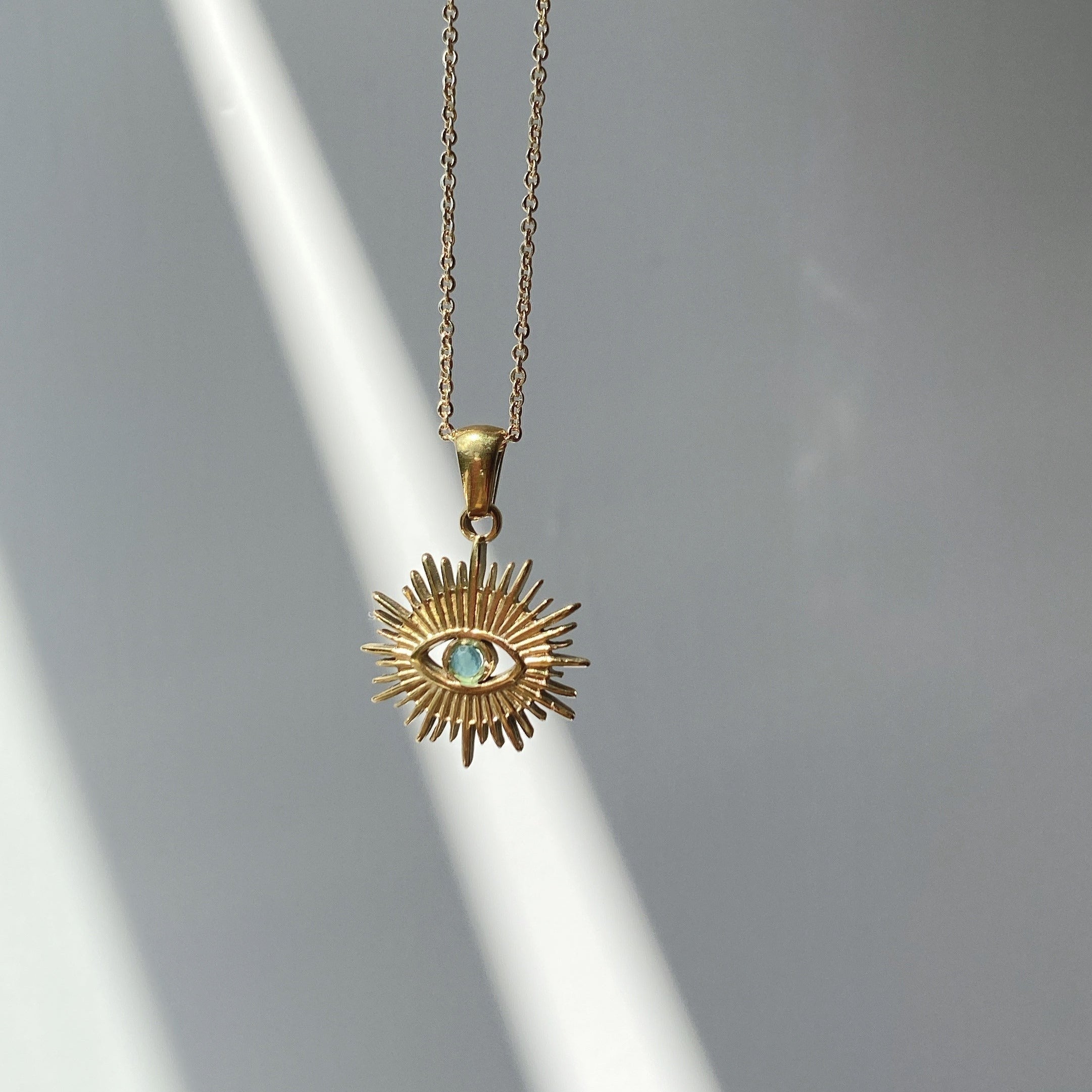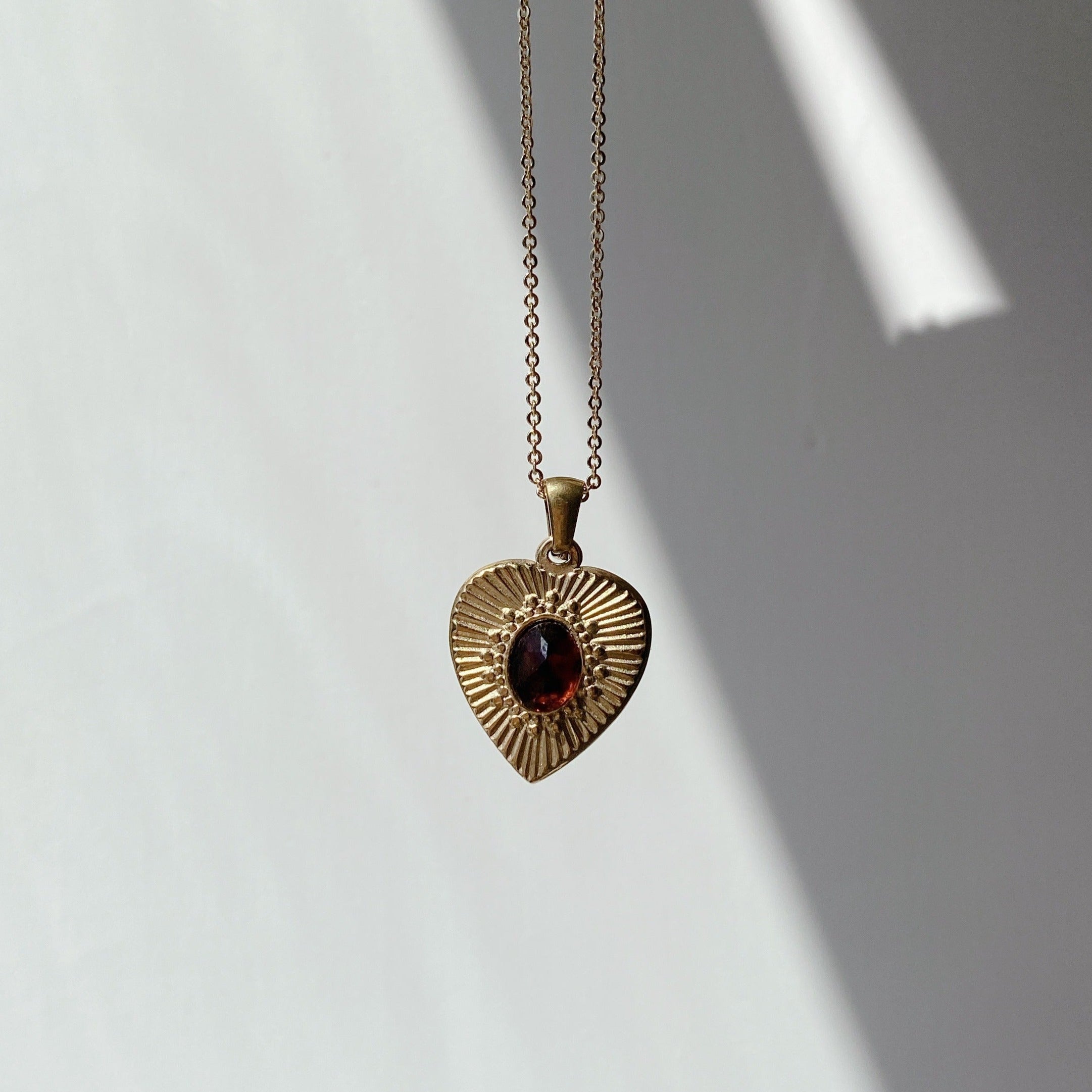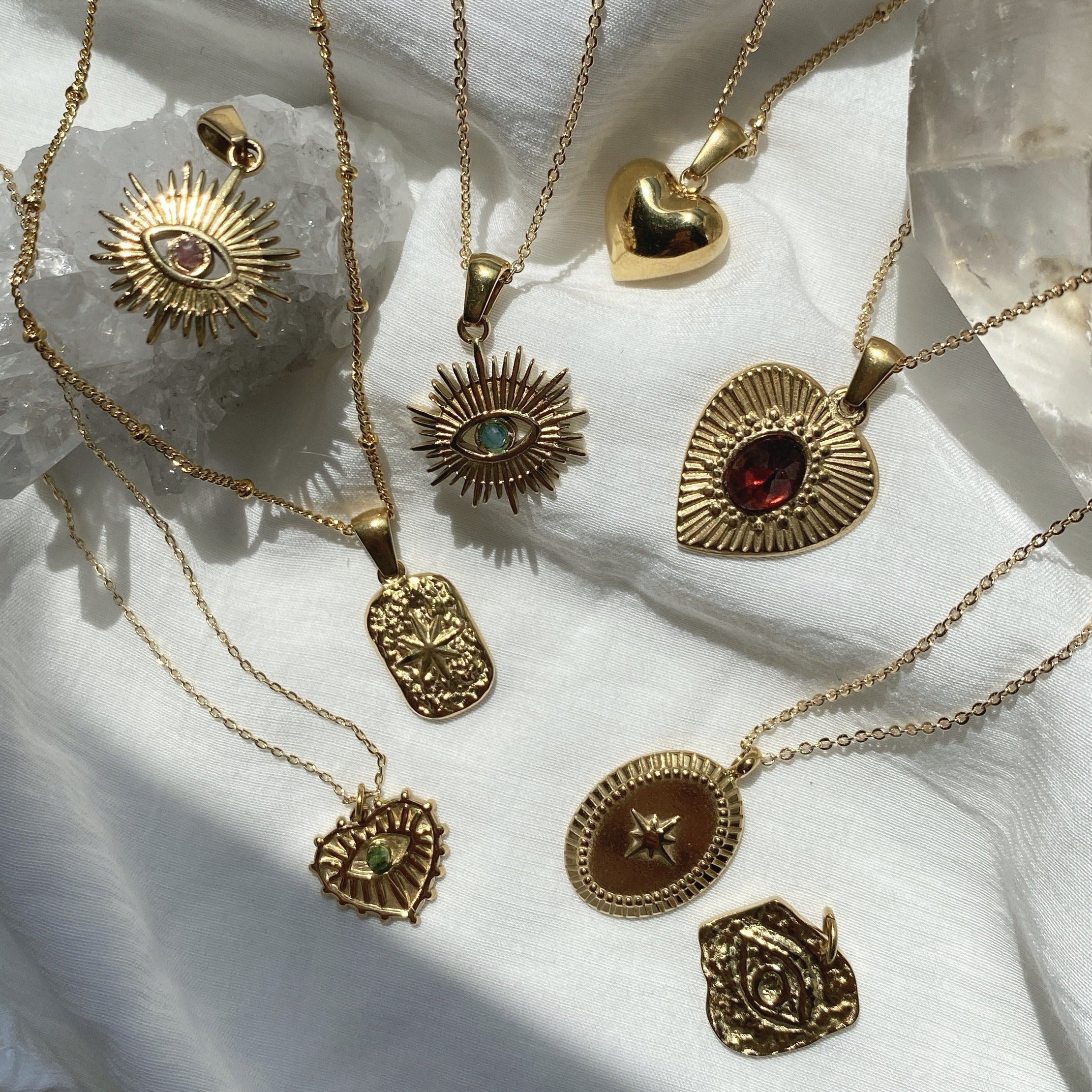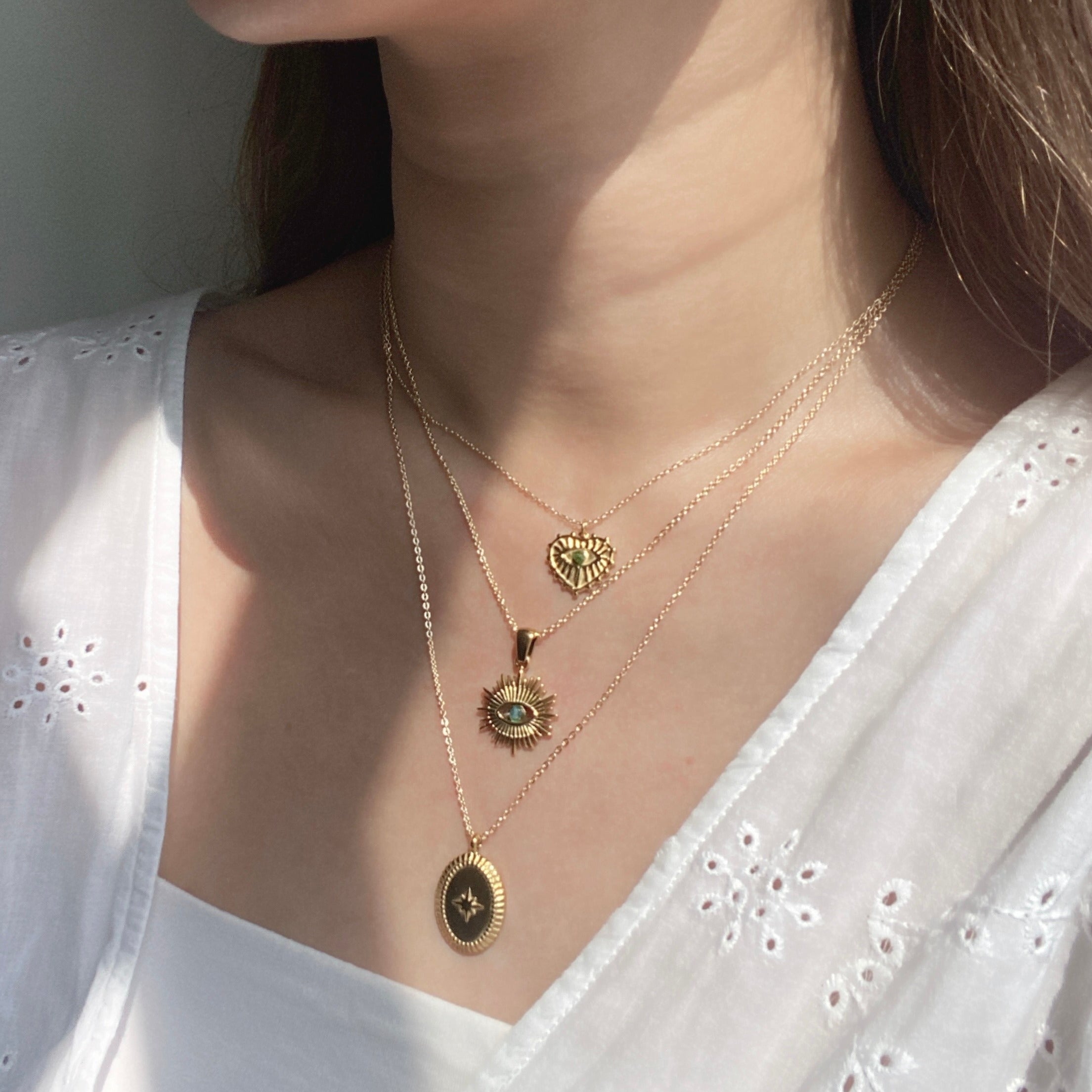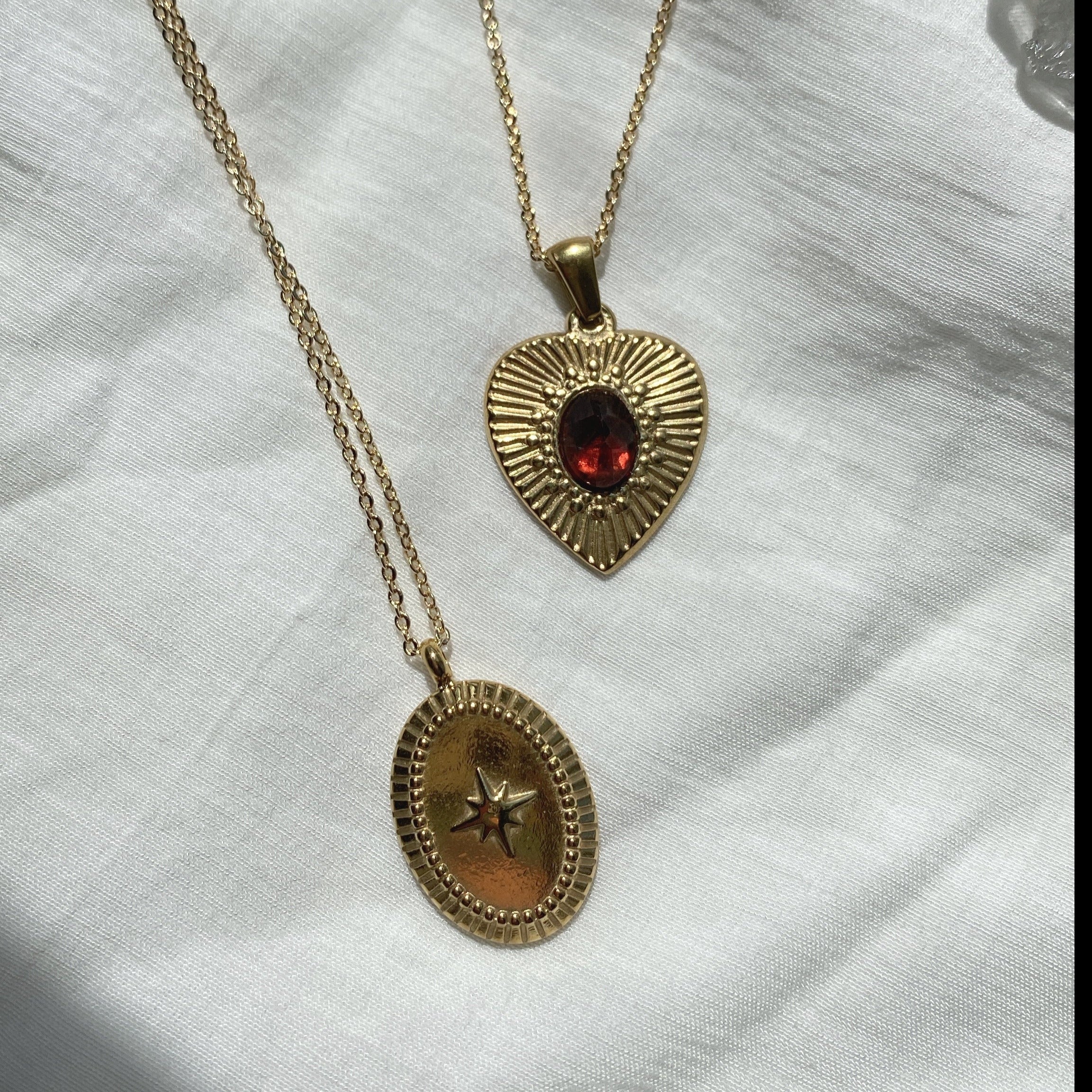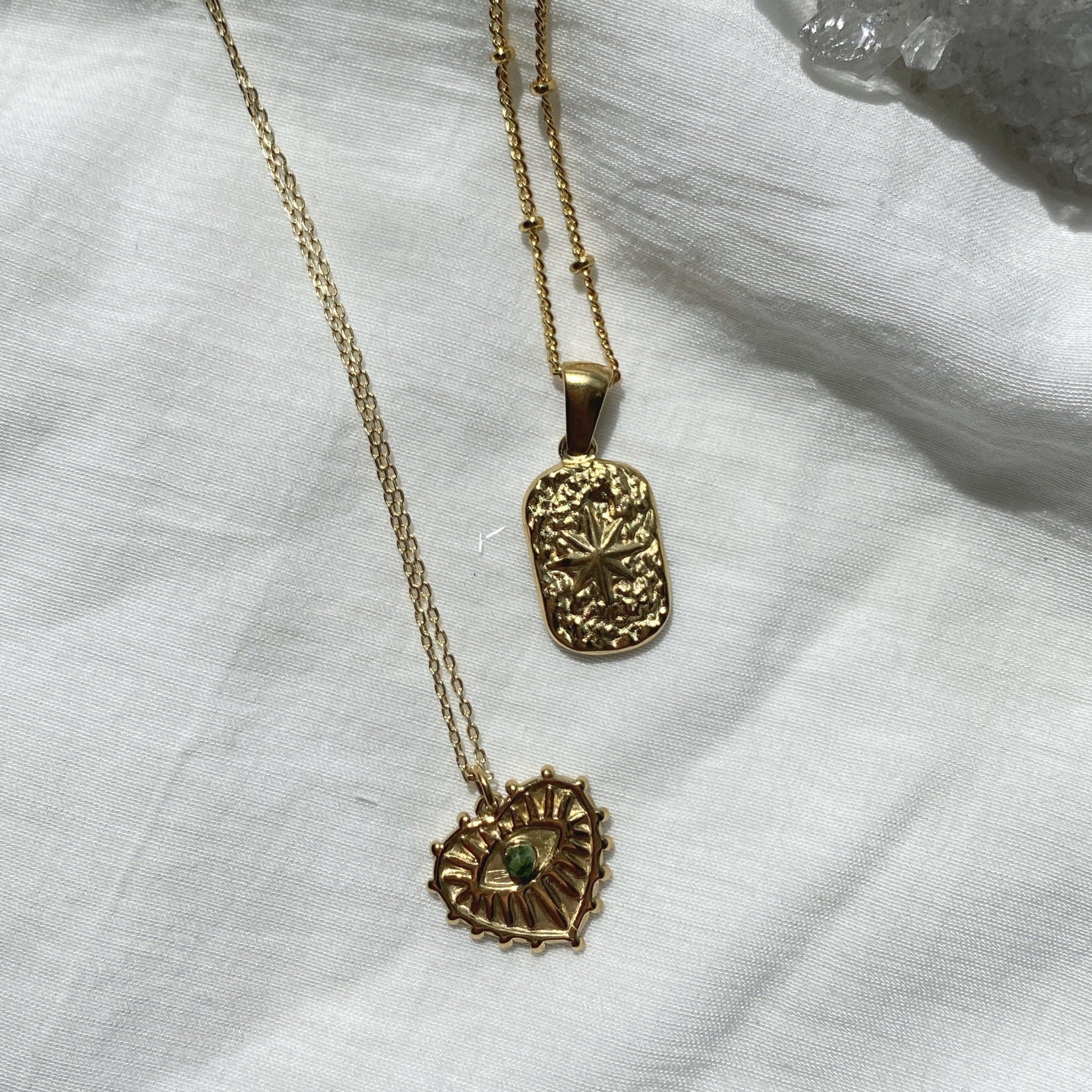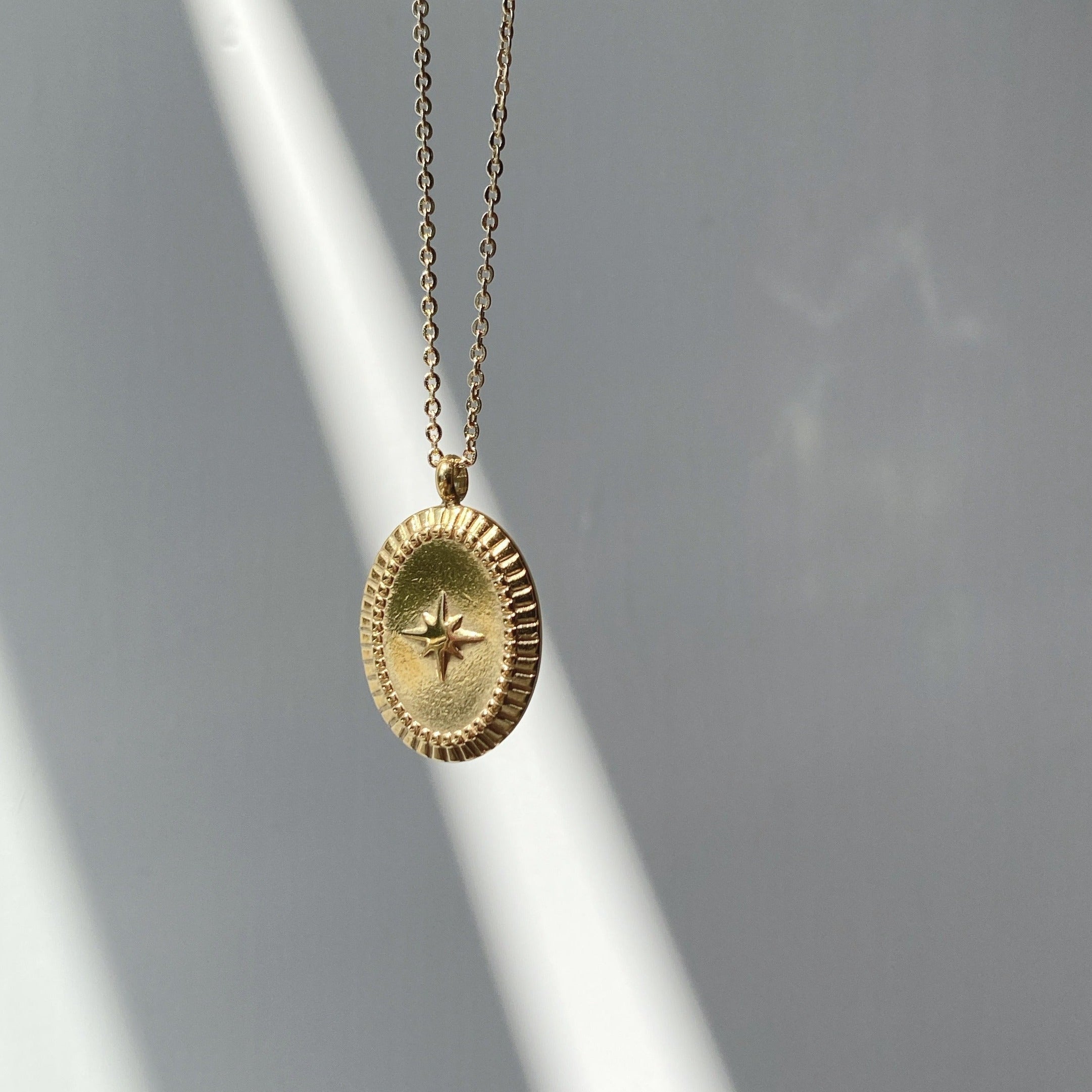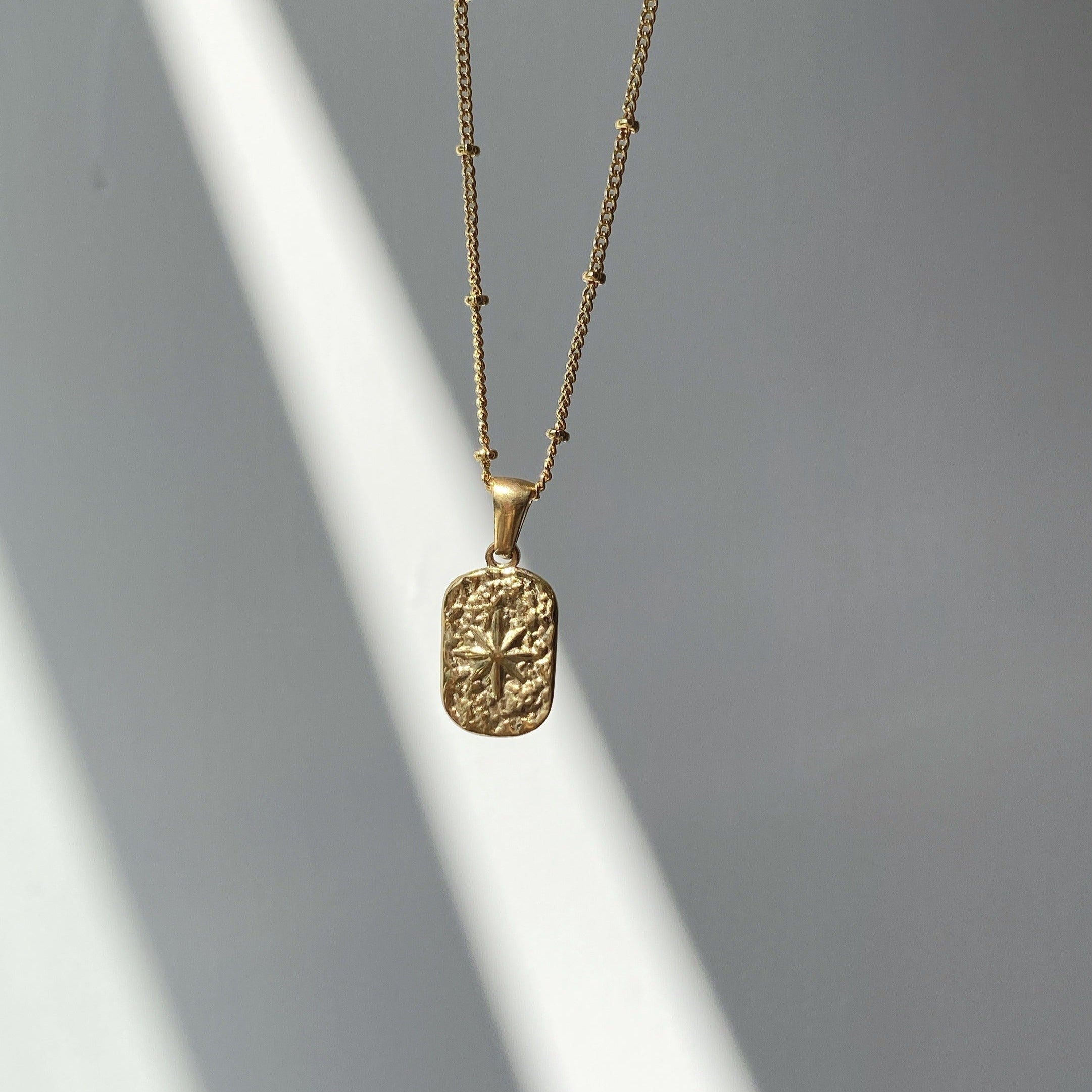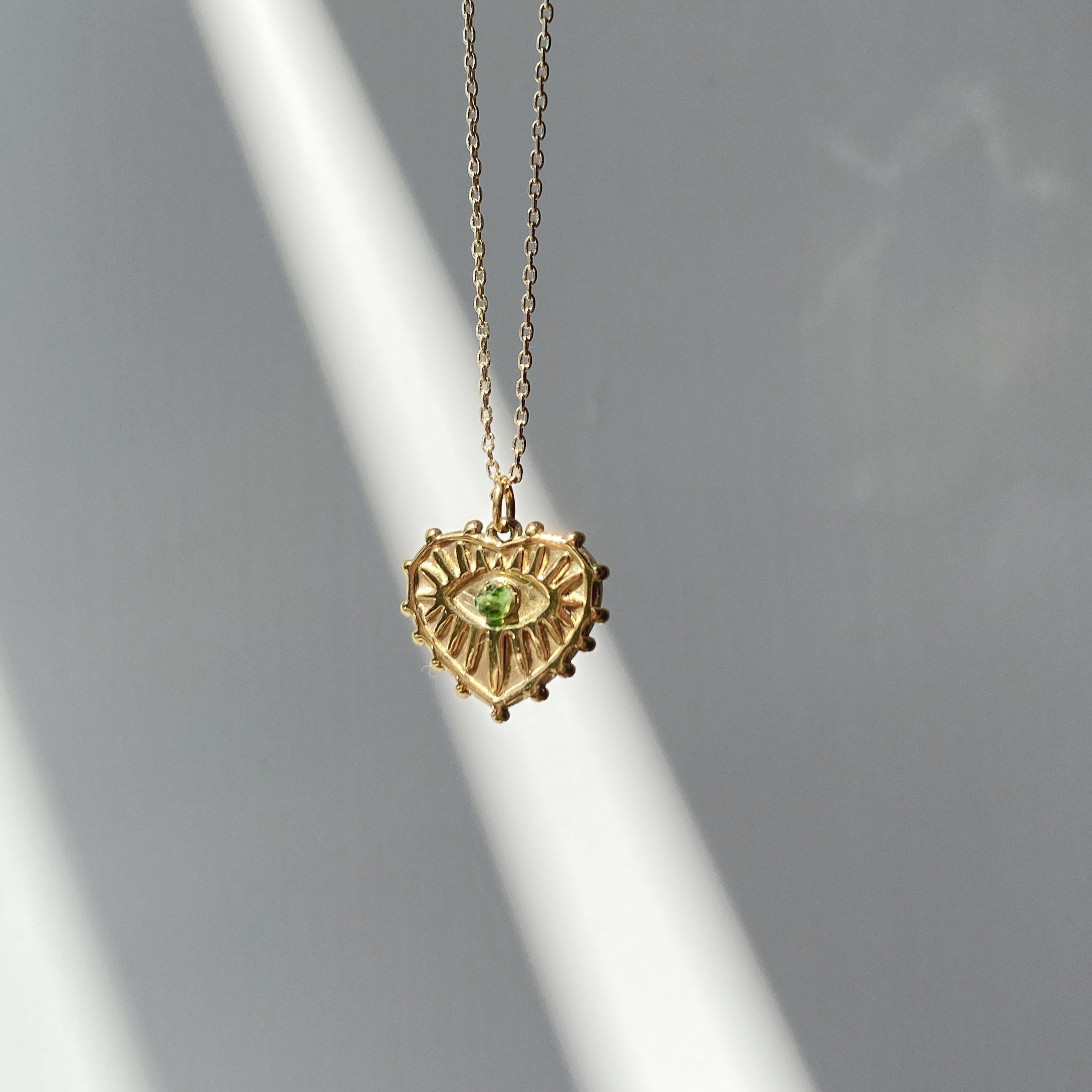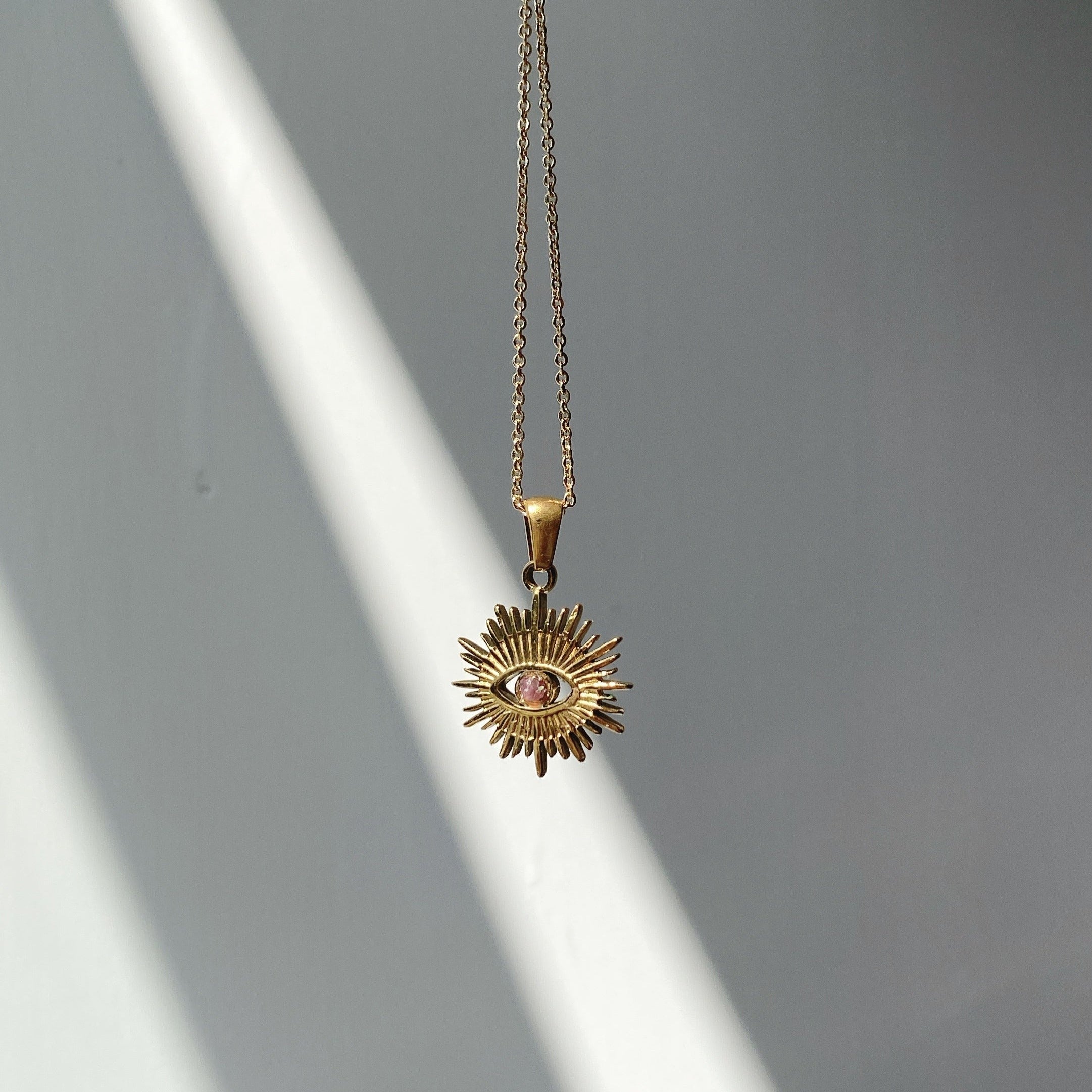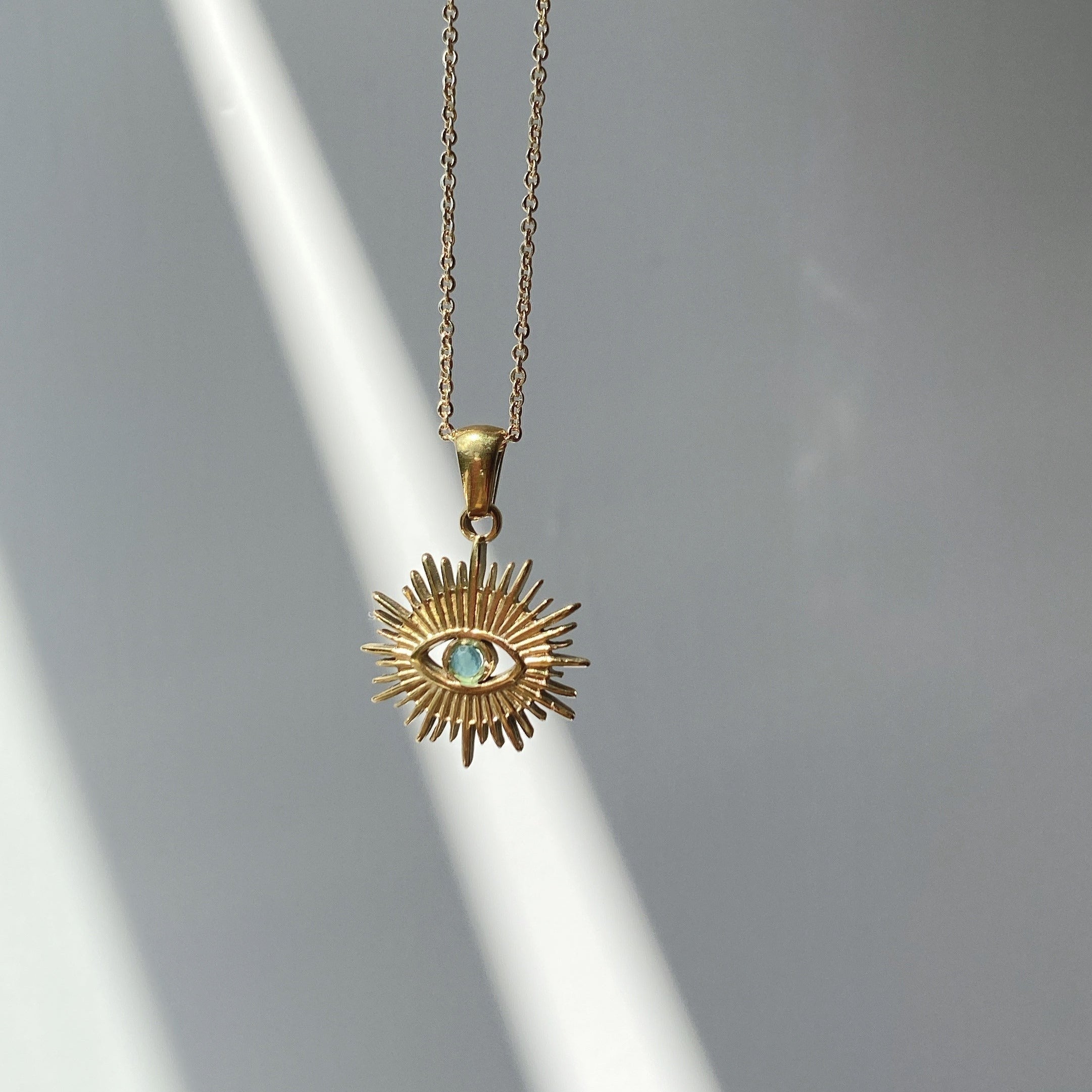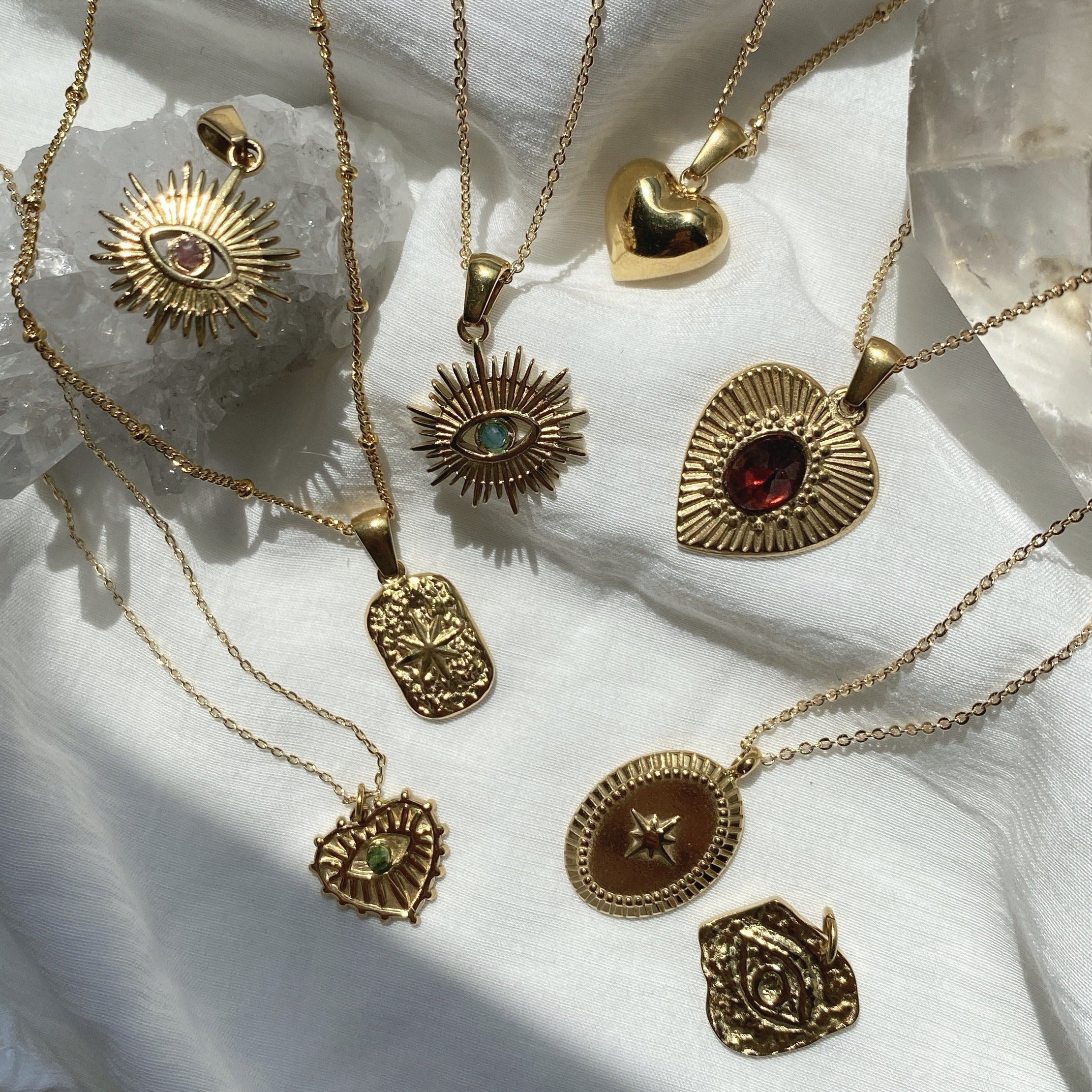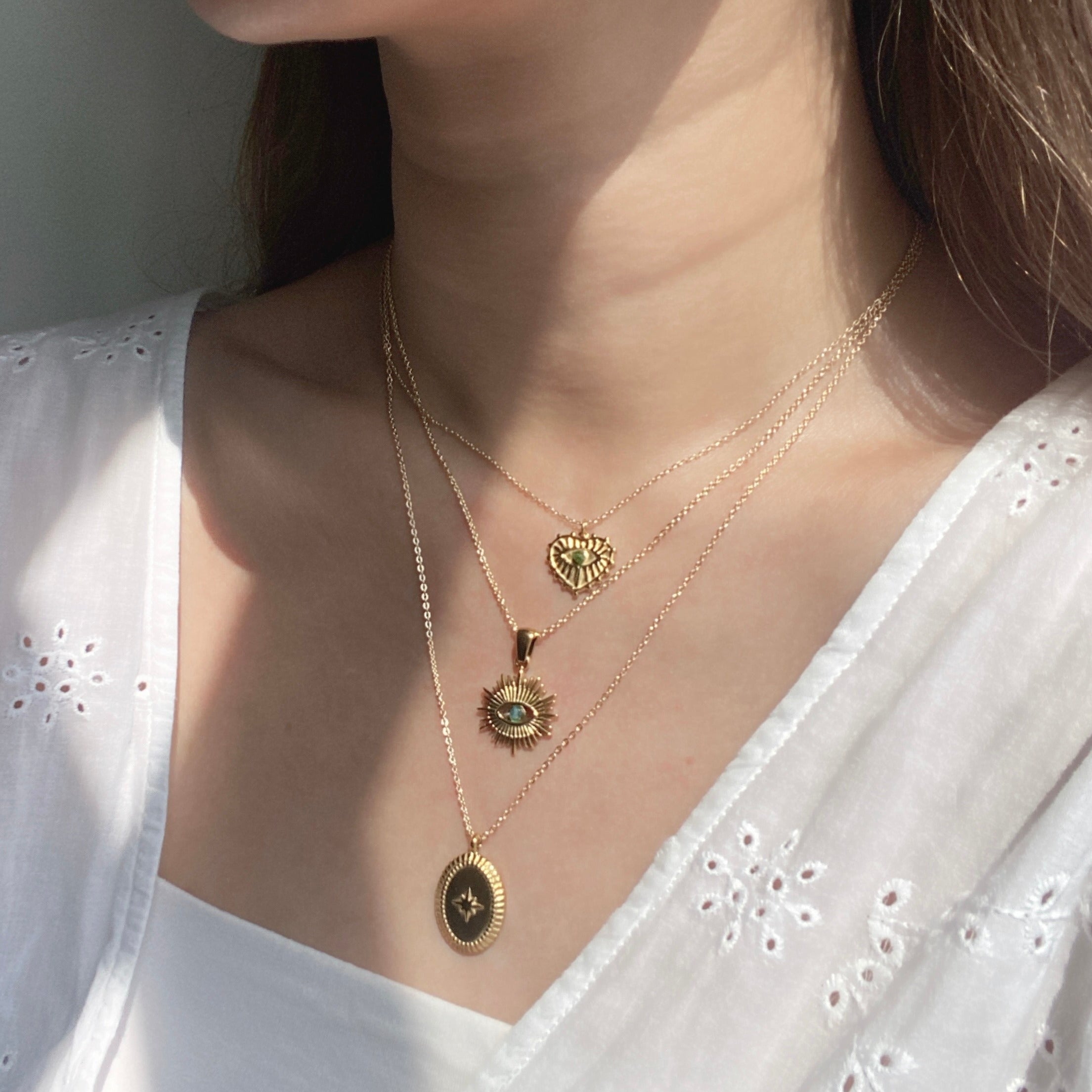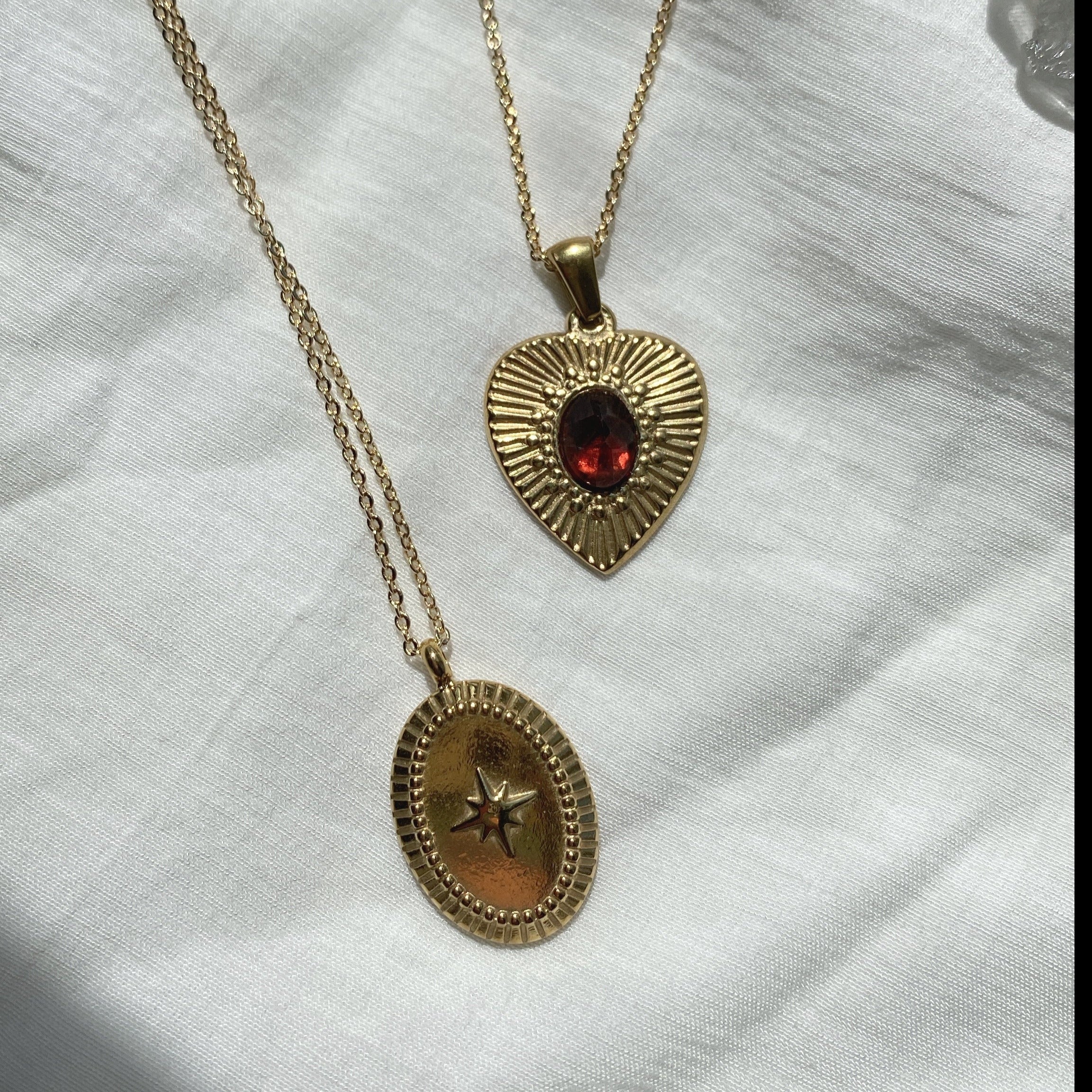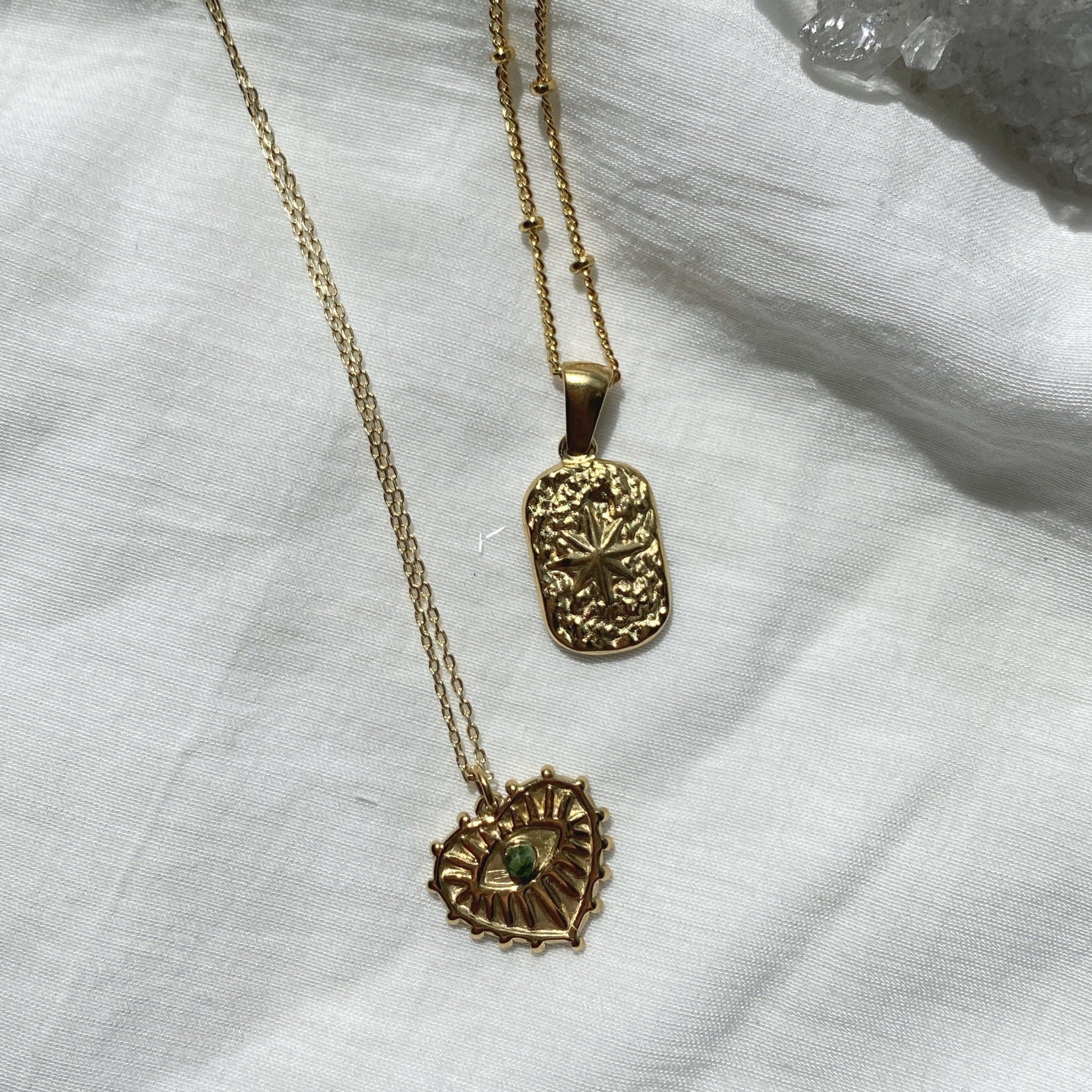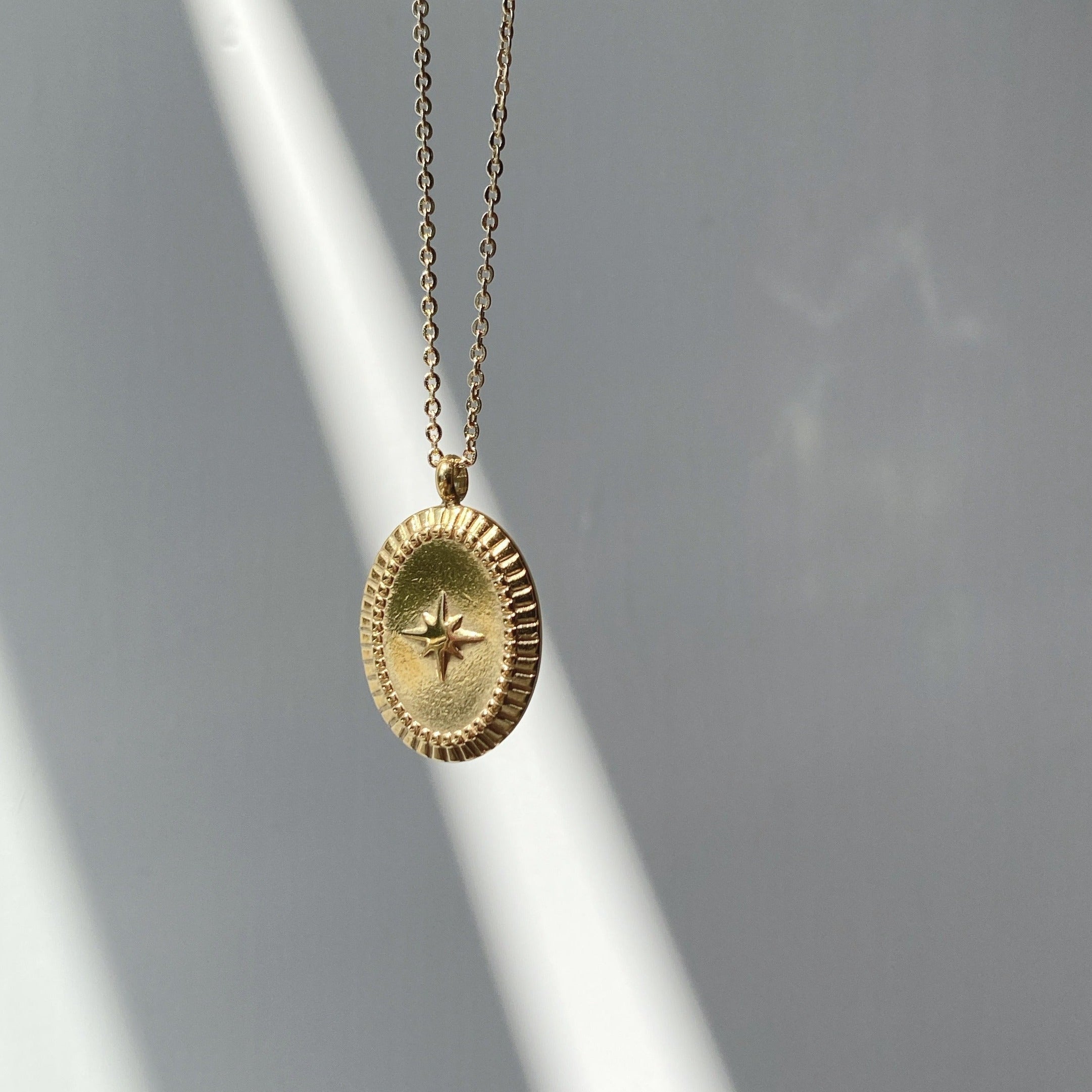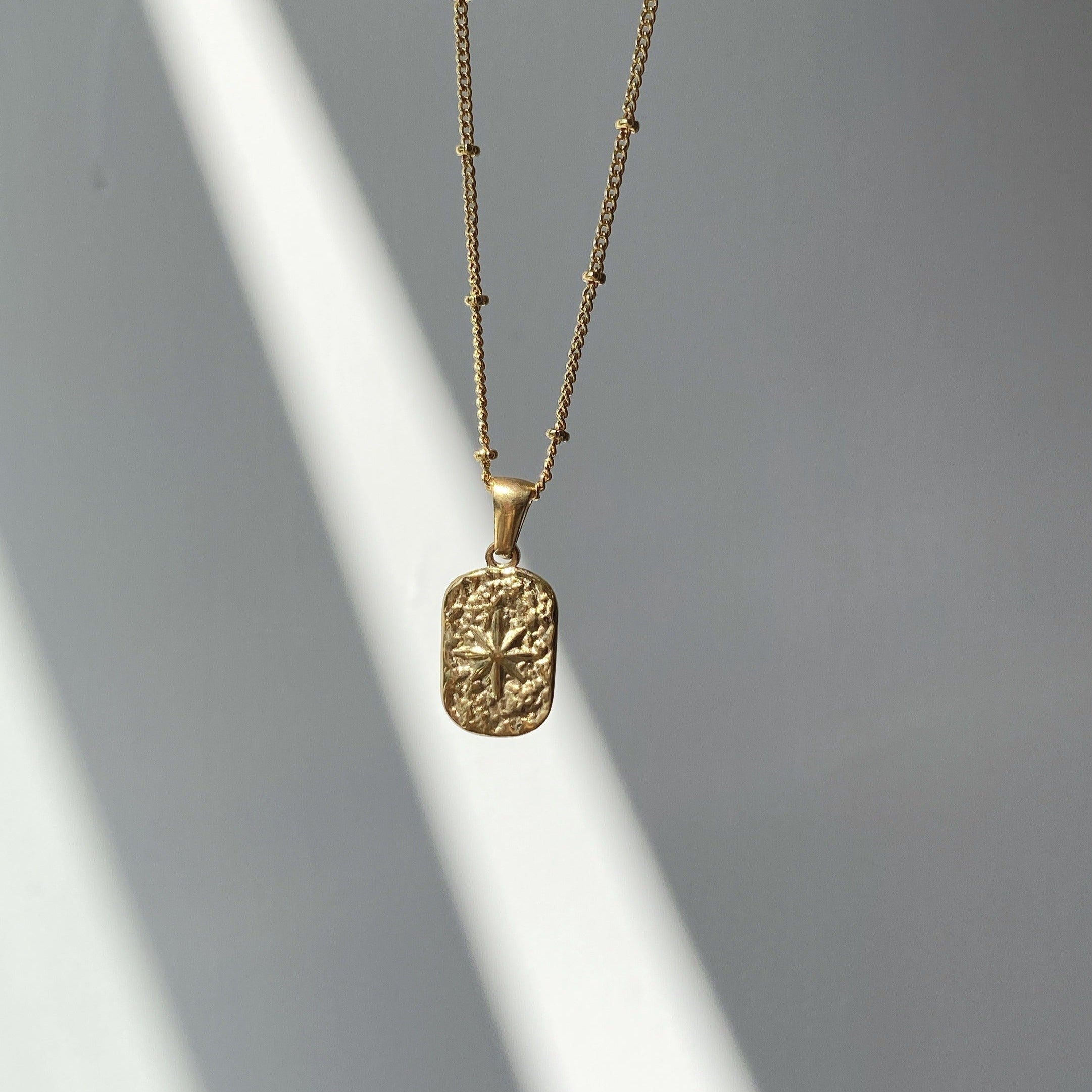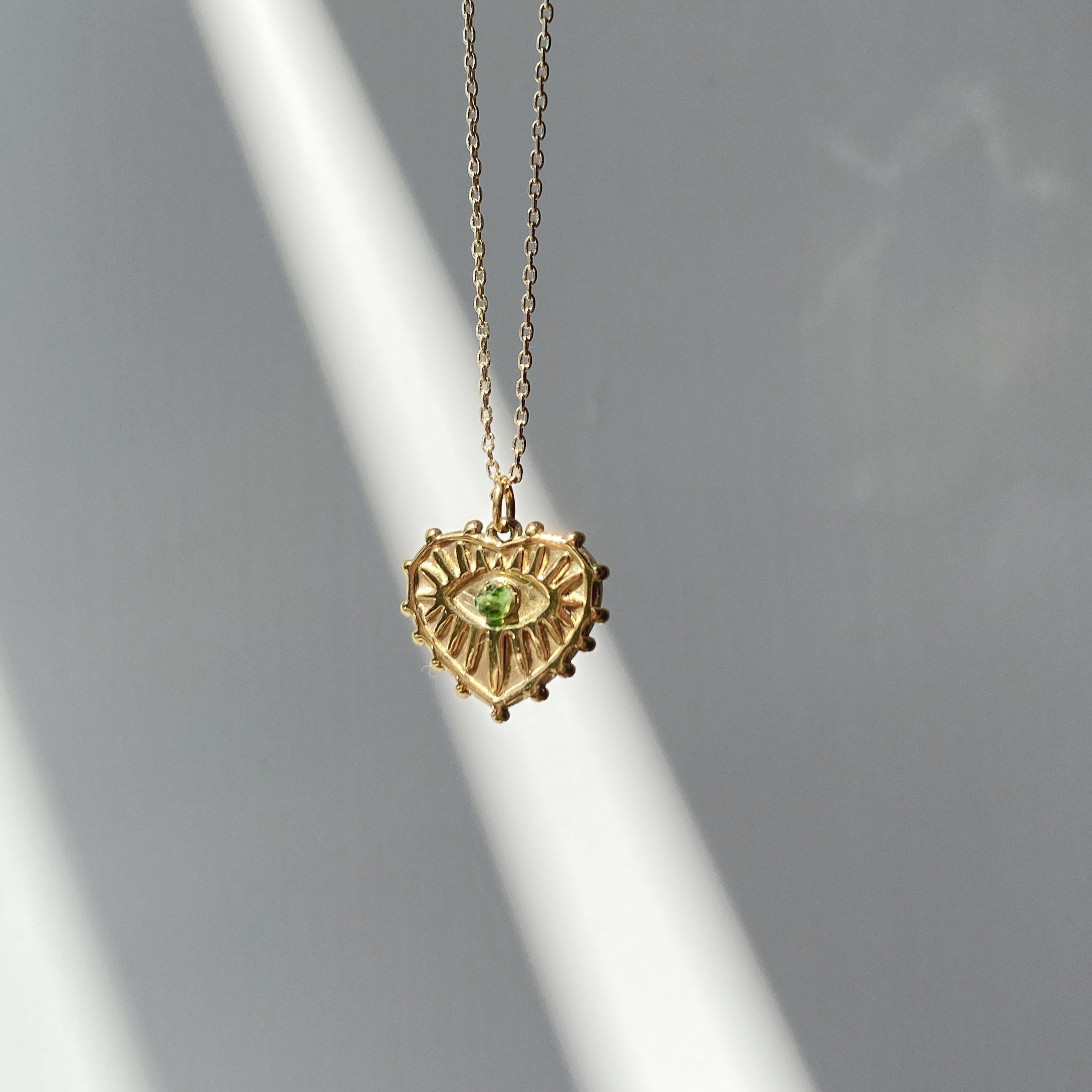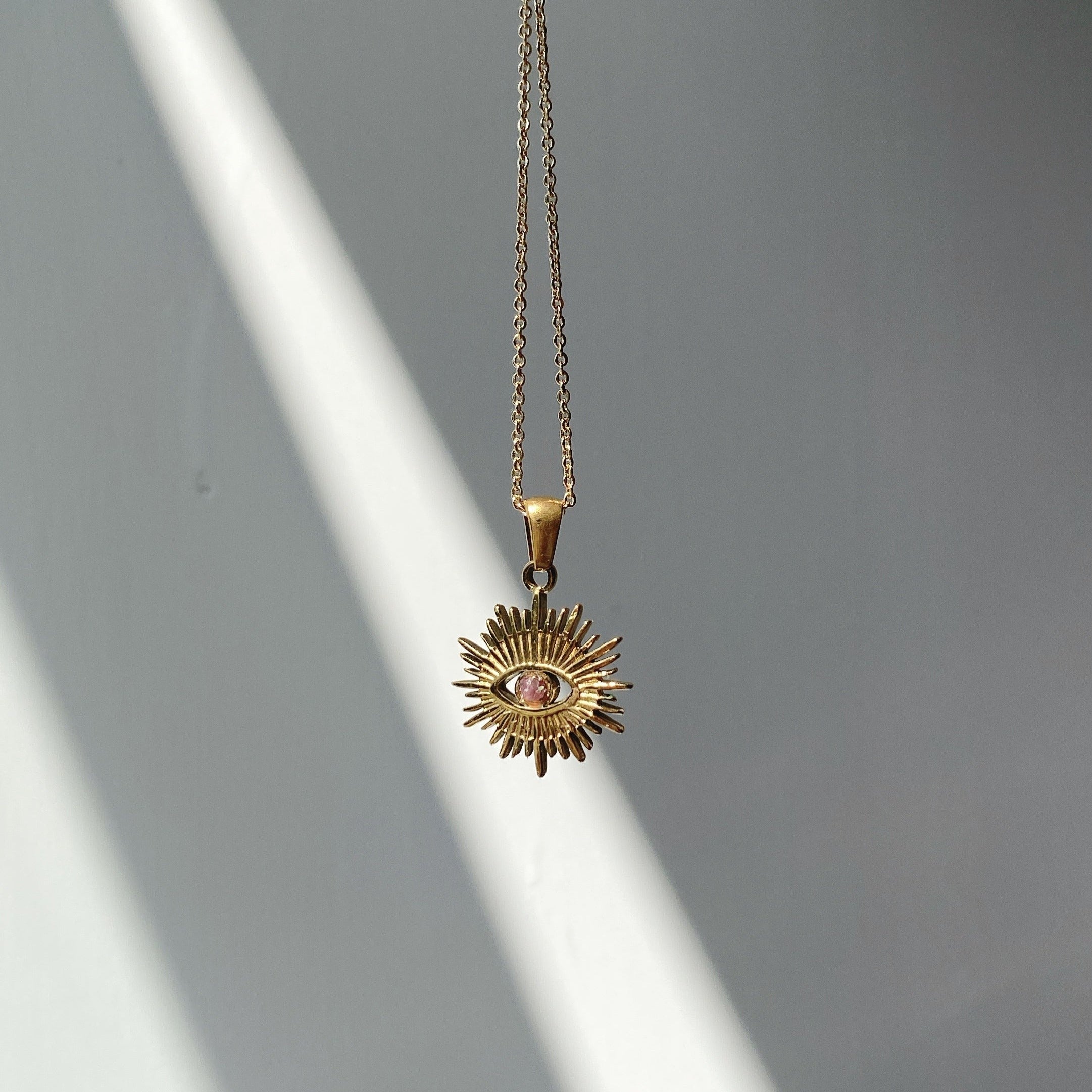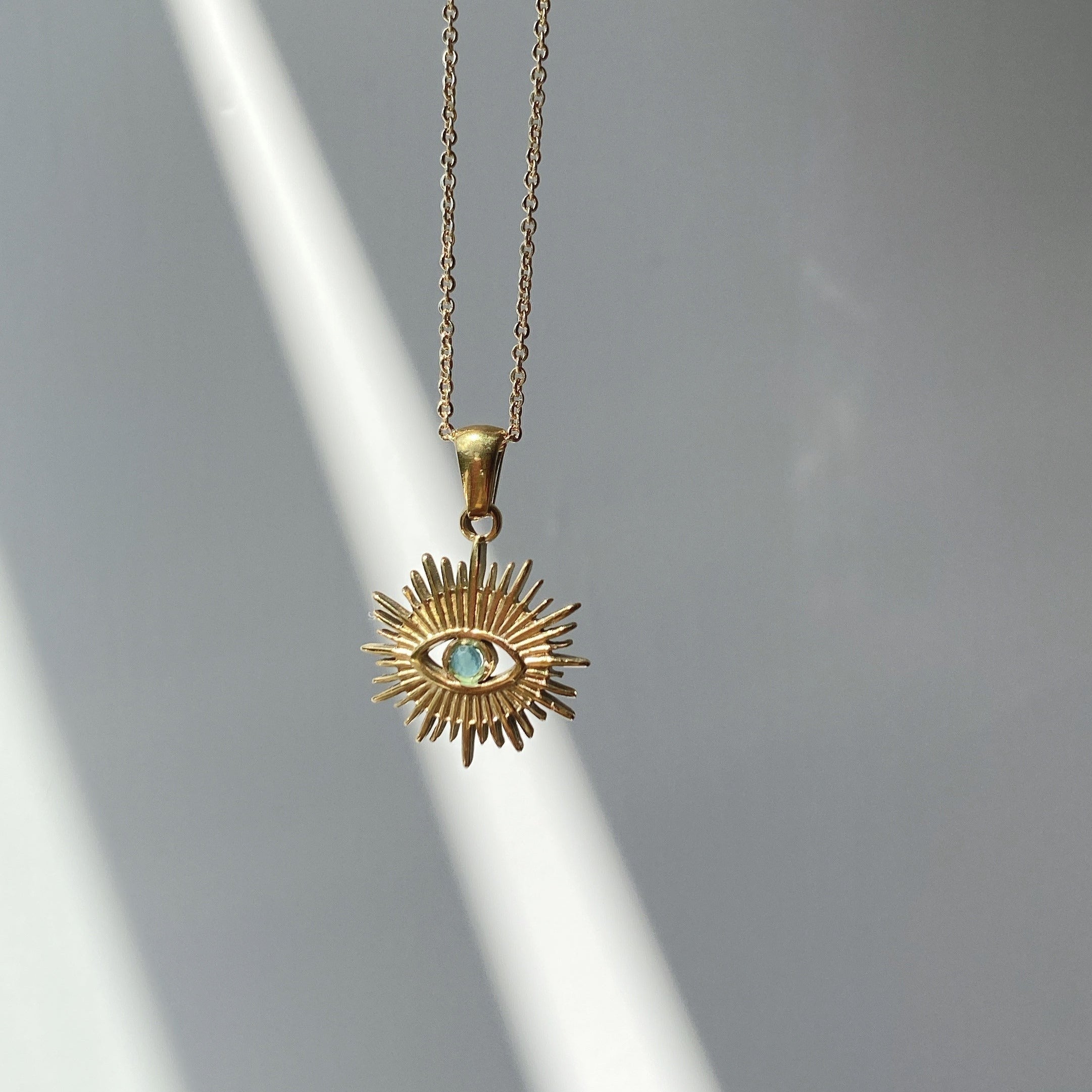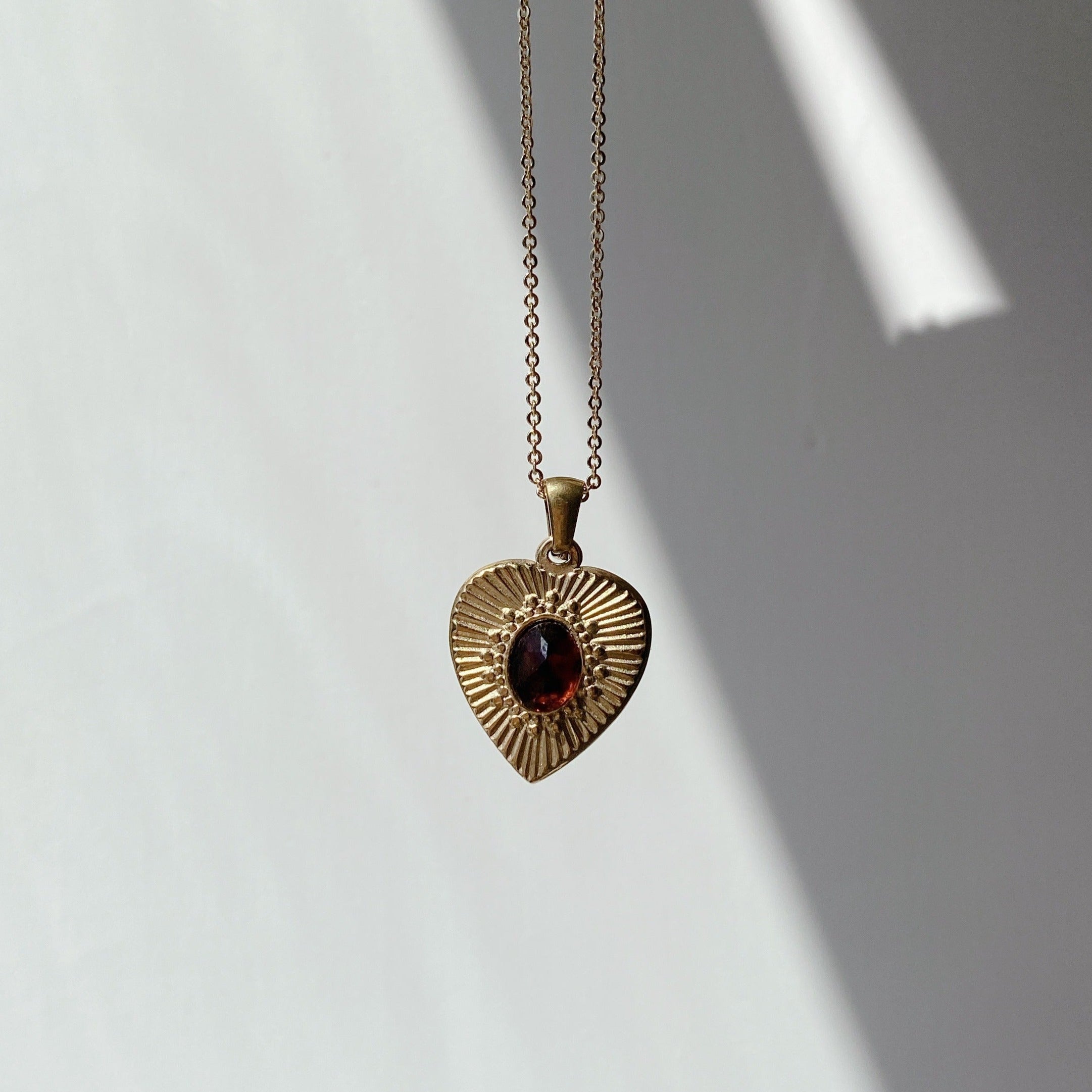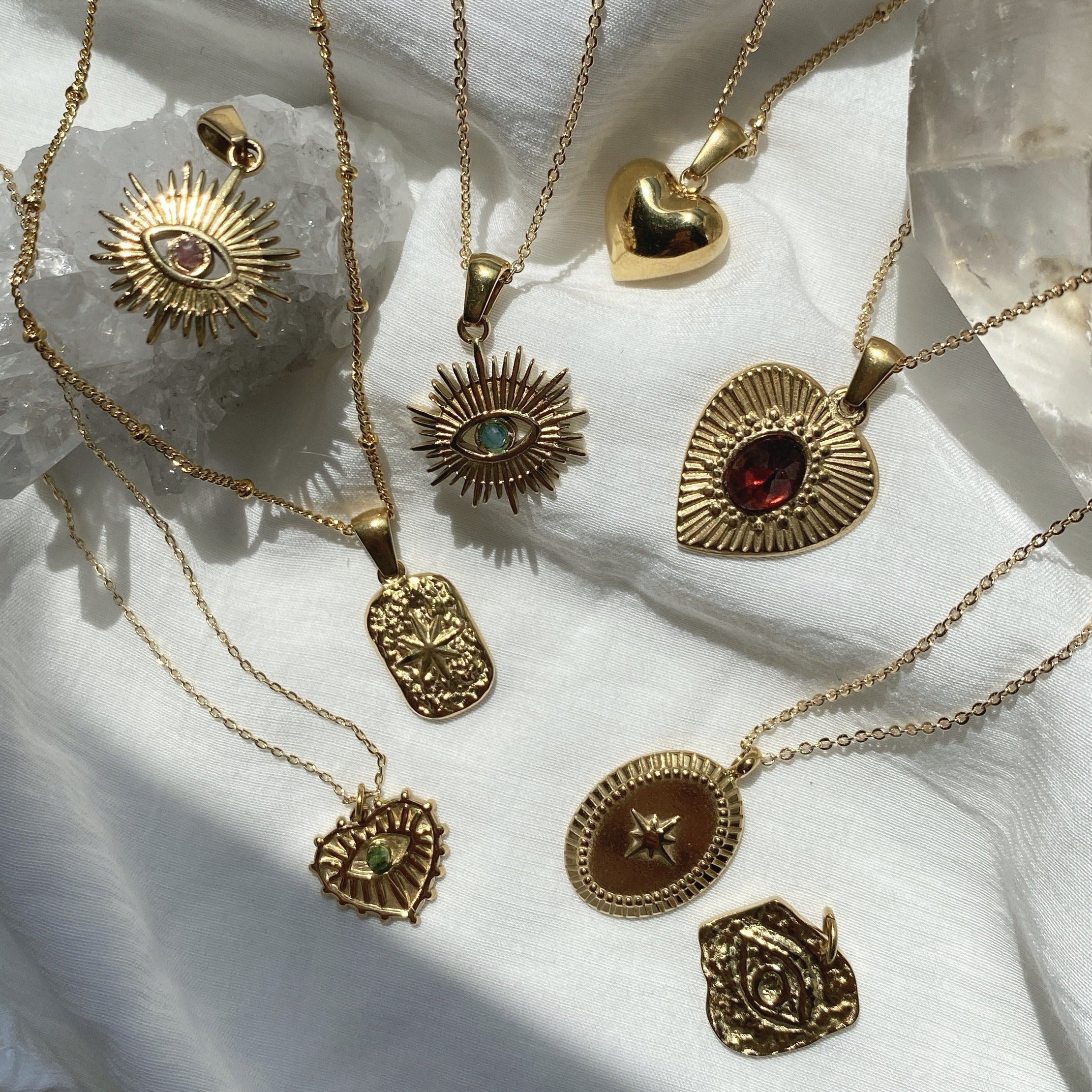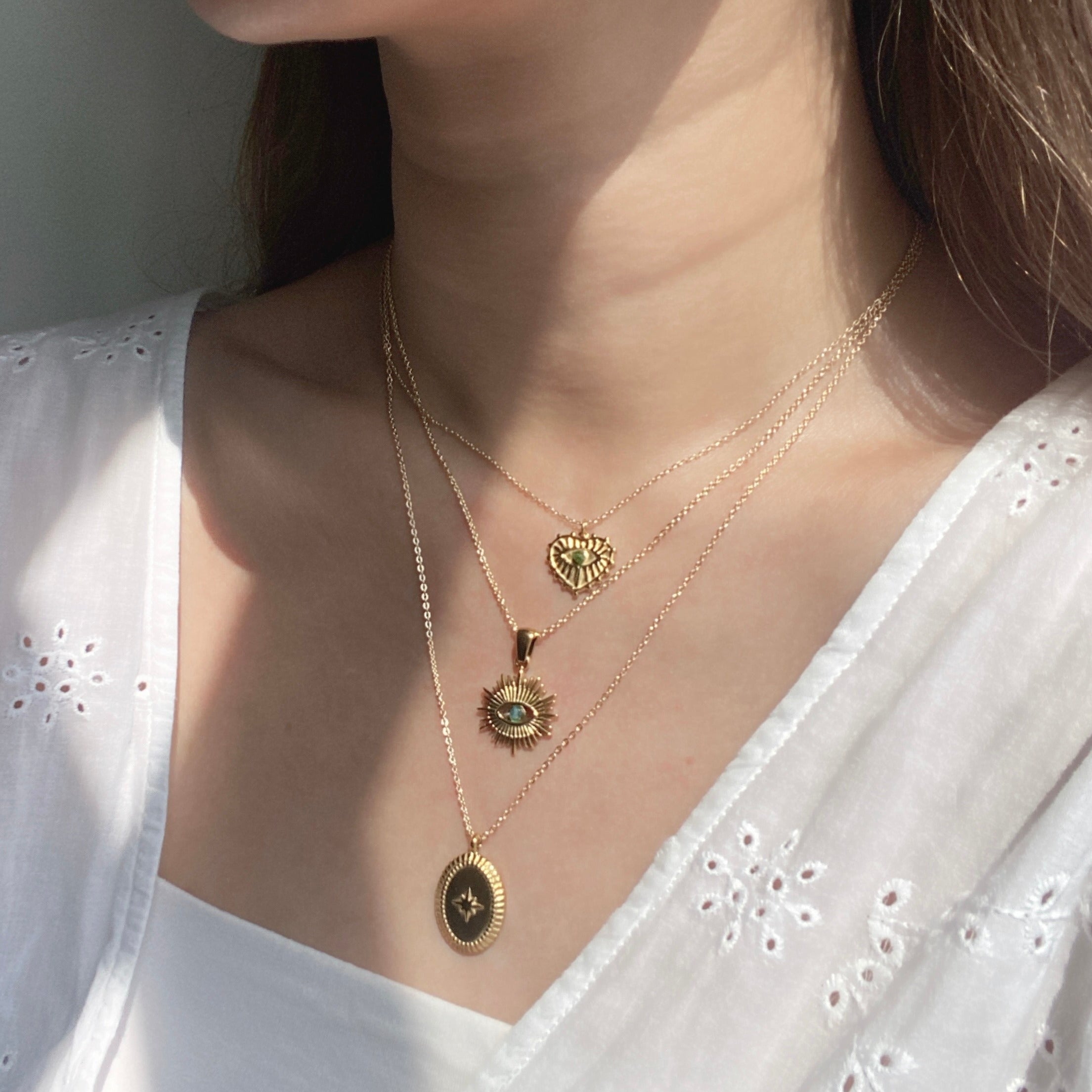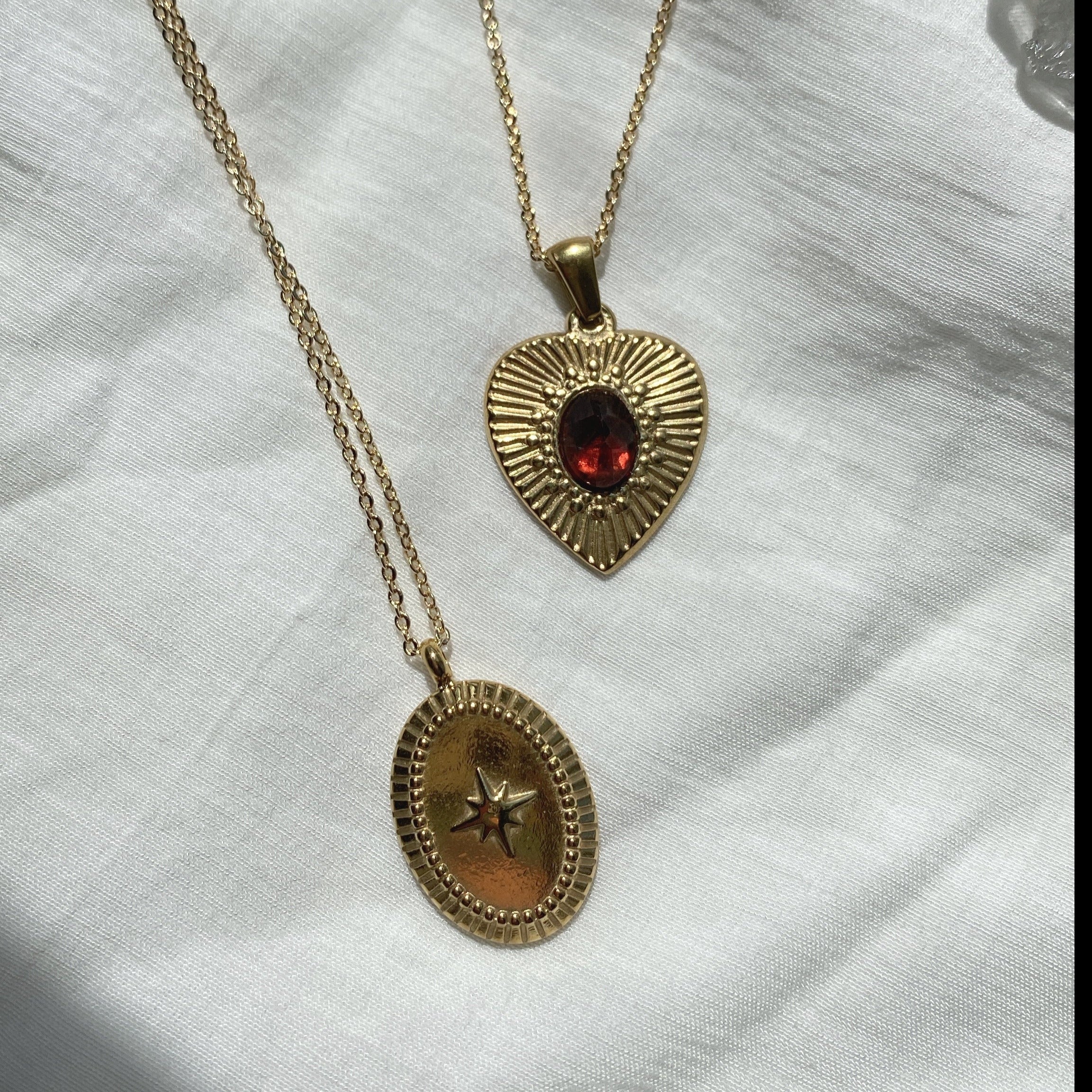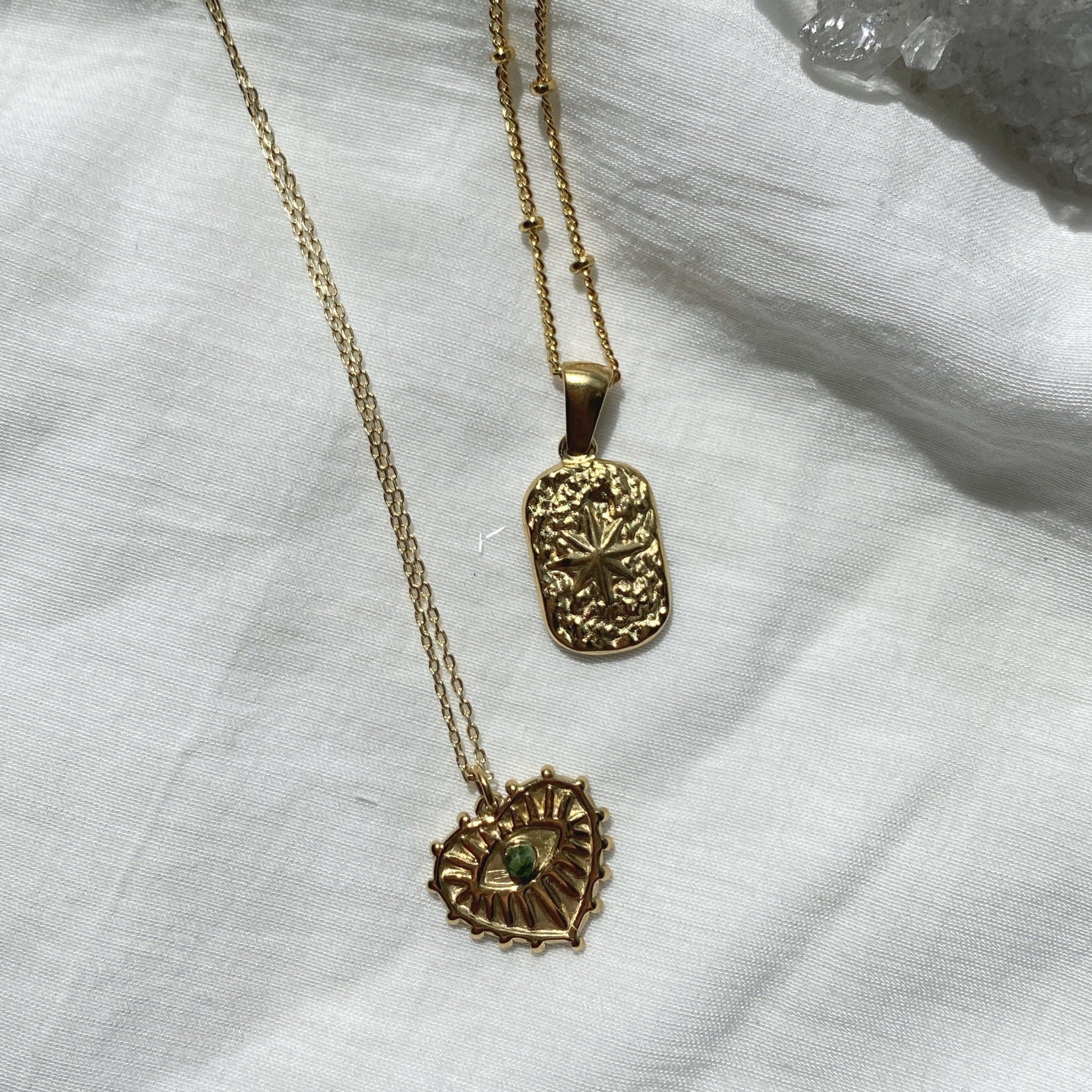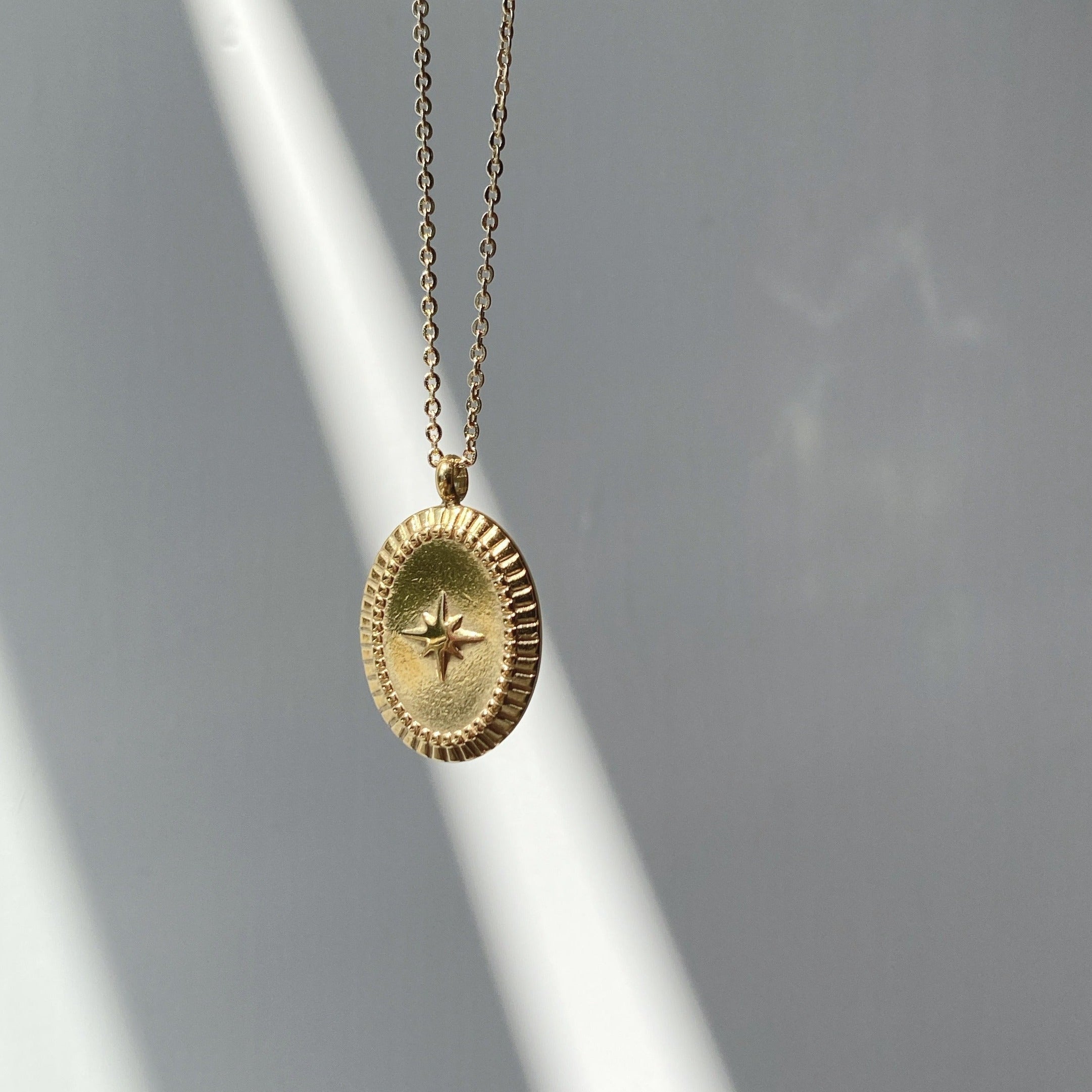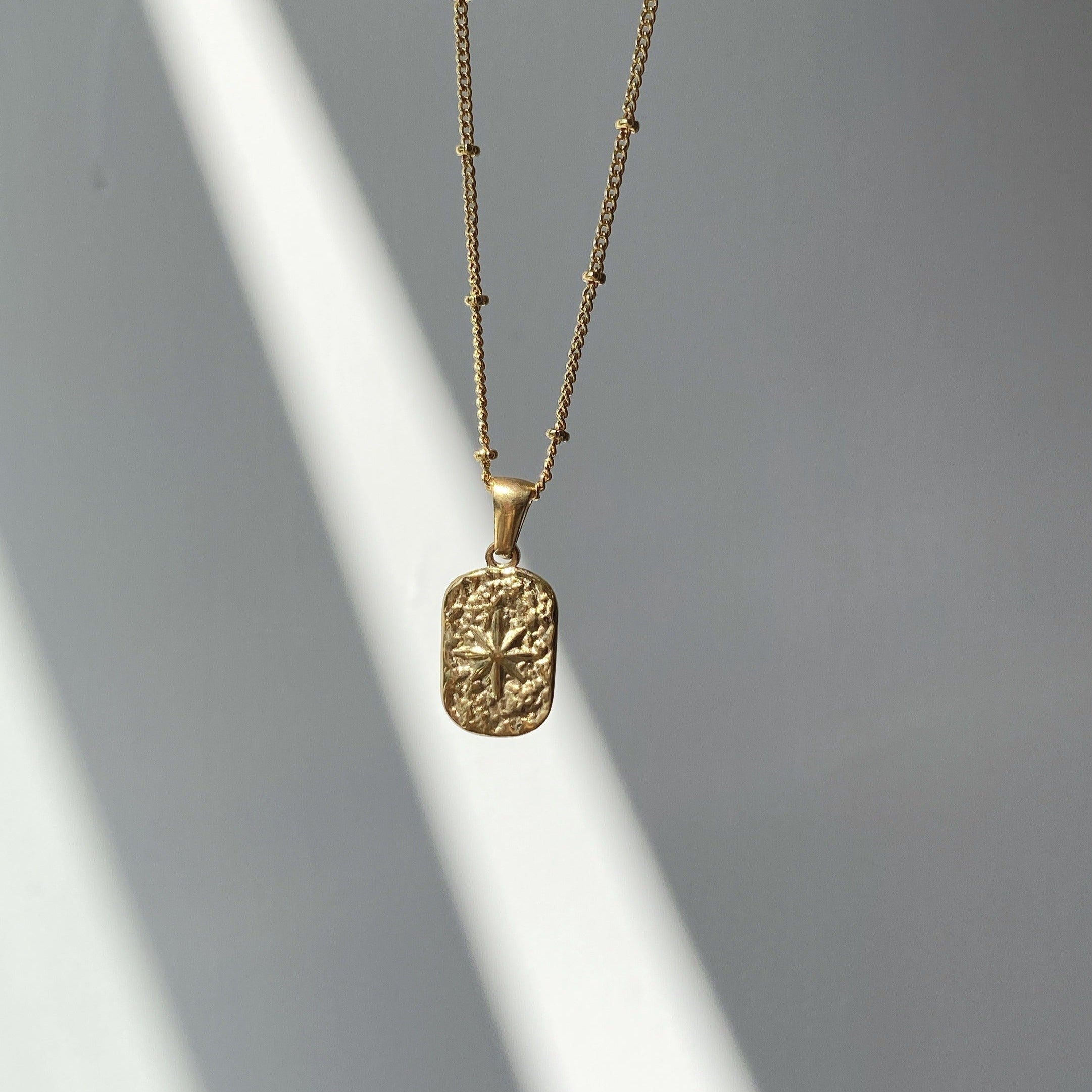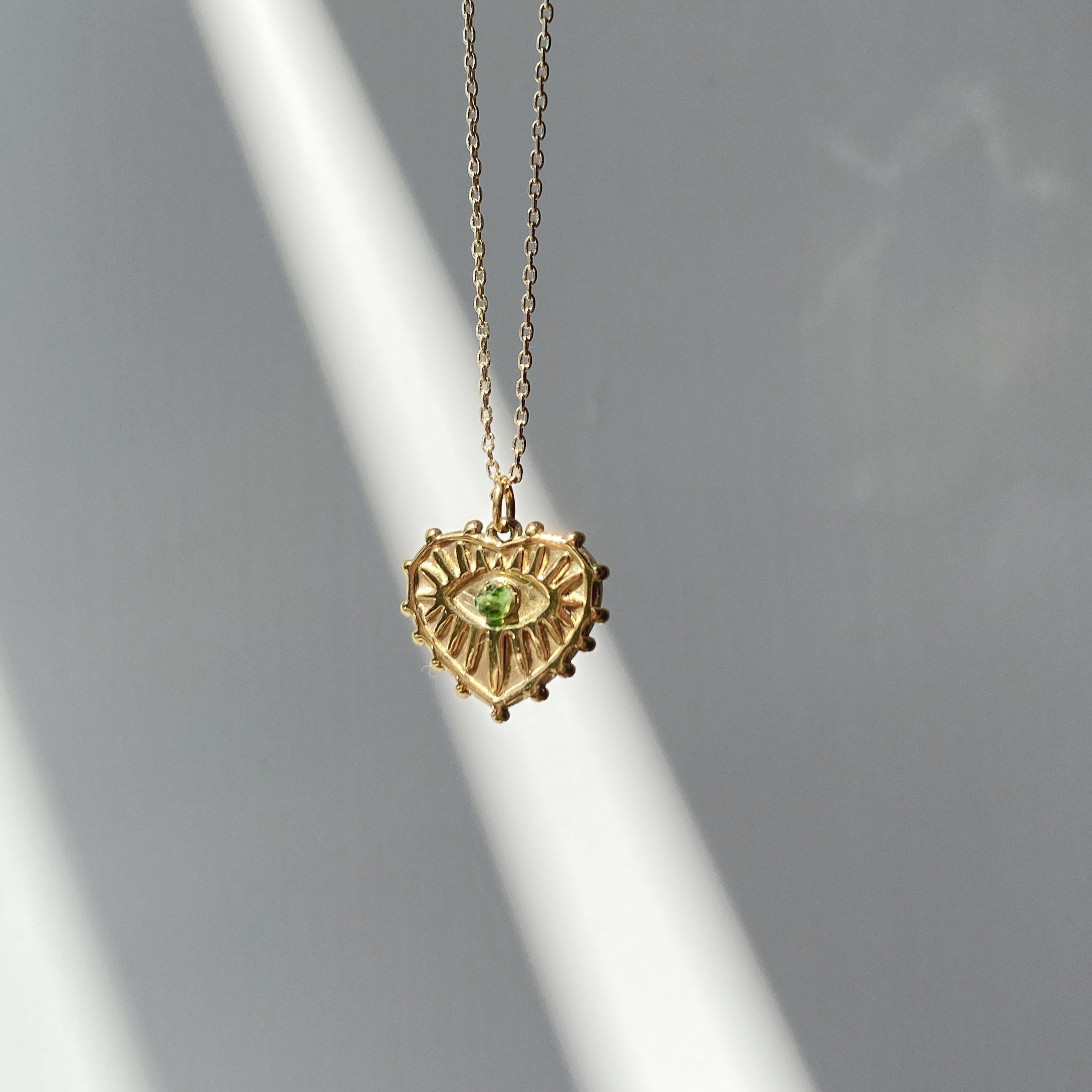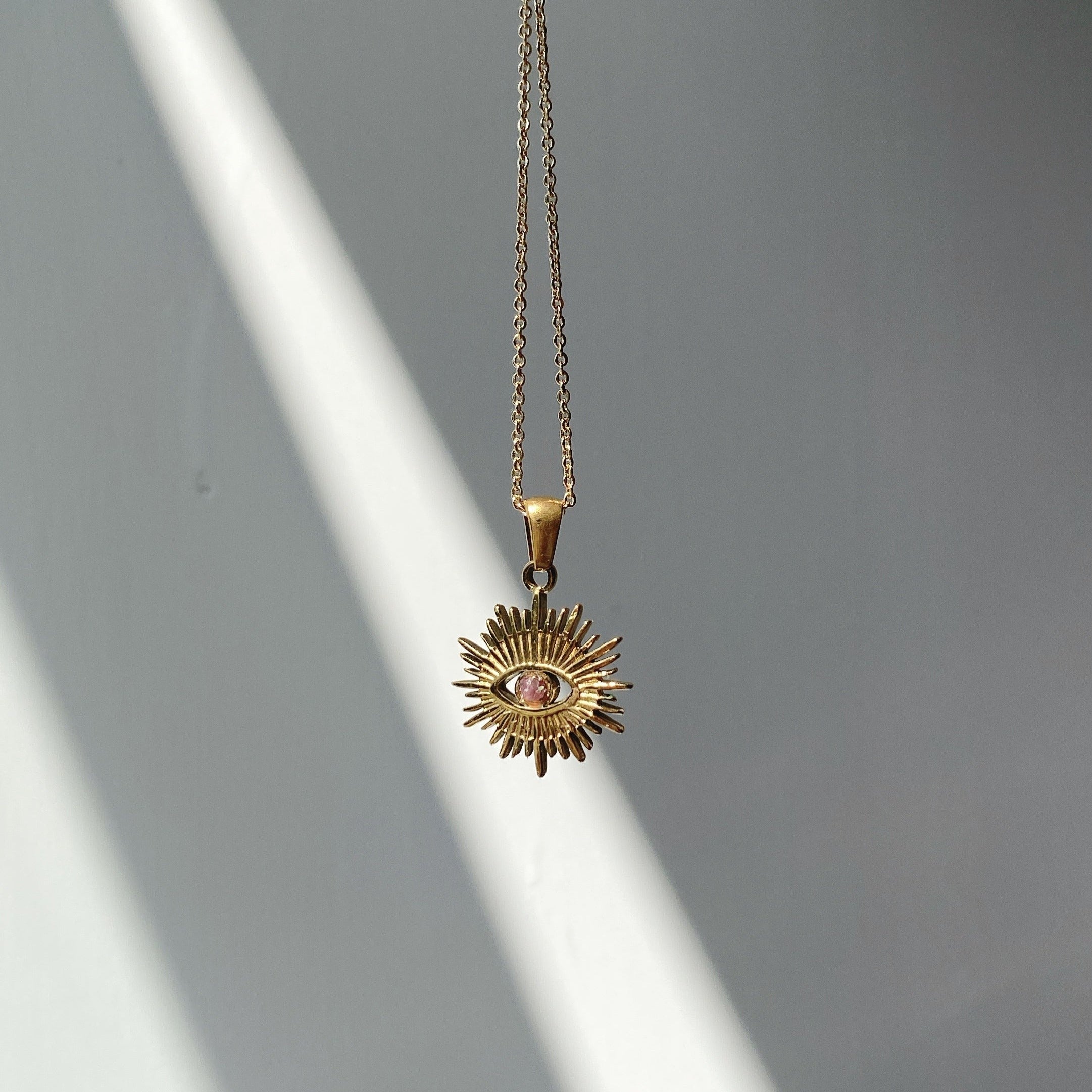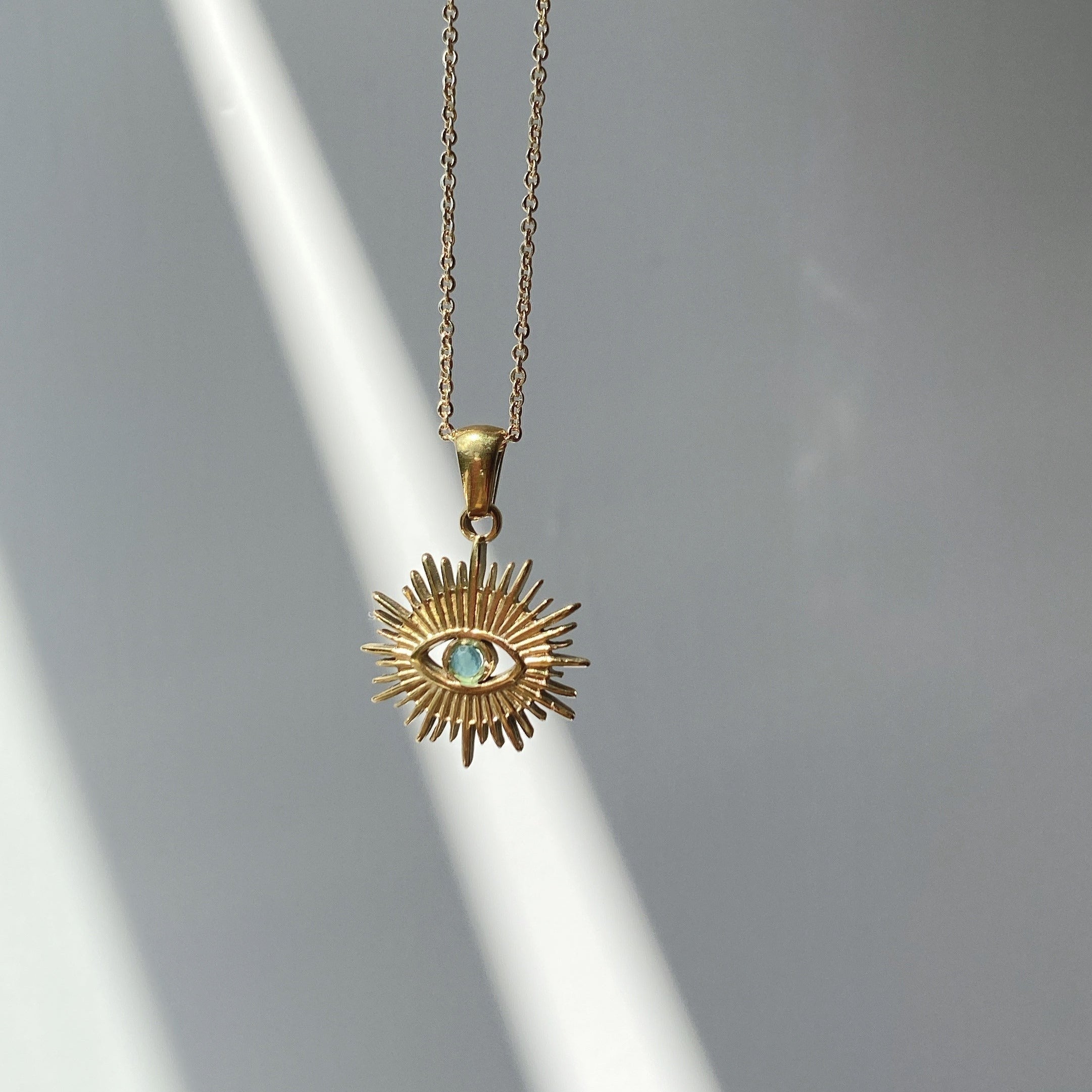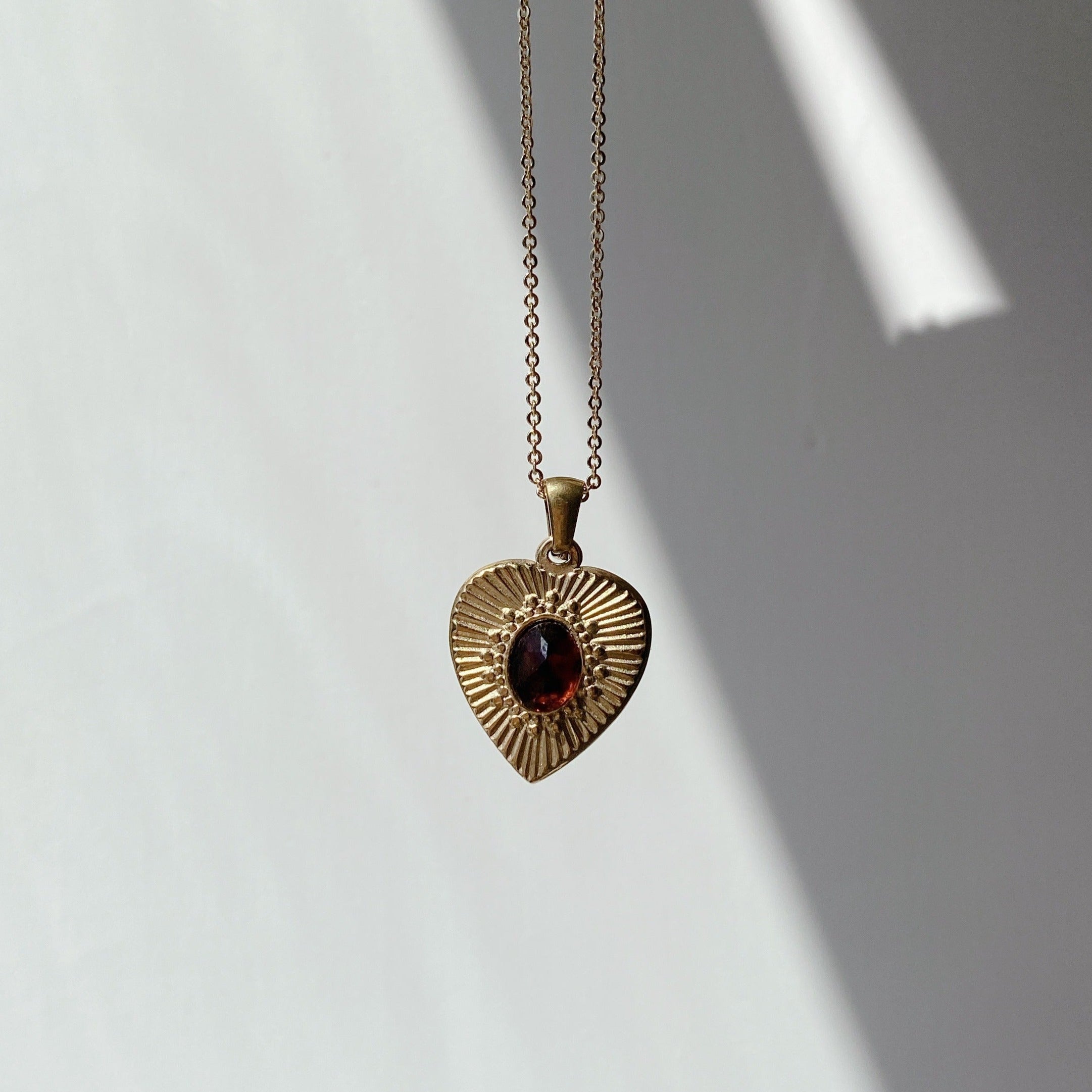 VINTAGE GLEAM NECKLACE
𝓥𝓲𝓷𝓽𝓪𝓰𝓮 𝓖𝓵𝓮𝓪𝓶
Vintage style necklace in 18K gold plated, combined with crystal stones to create a sense of French Vintage, simply and subtle personality.
The red gemstone is garnet, giving it a classical and elegant feel.
The eye symbol using tourmaline which given different colors, creating a unique visual pairing.
The heart-shaped design is romantic and adorable, while the eye symbol and guiding starlight symbol add a touch of mystery. They instantly captivate the viewer.
✥𝐐𝐮𝐚𝐥𝐢𝐭𝐲|
Crafted with 18k gold plated on sterling silver
waterproof , can wear it to gym and shower
Protective coating for durability

Hypoallergenic