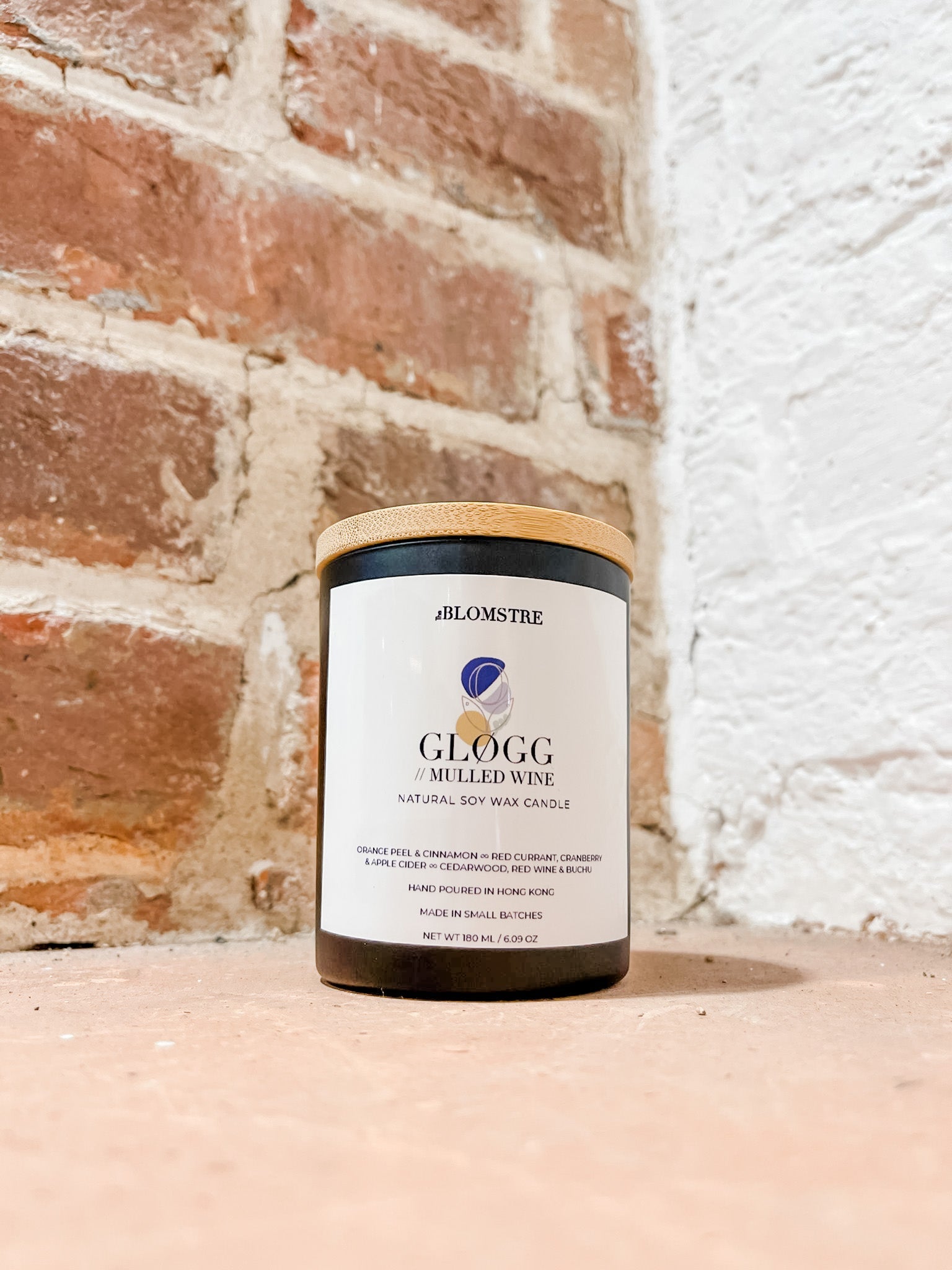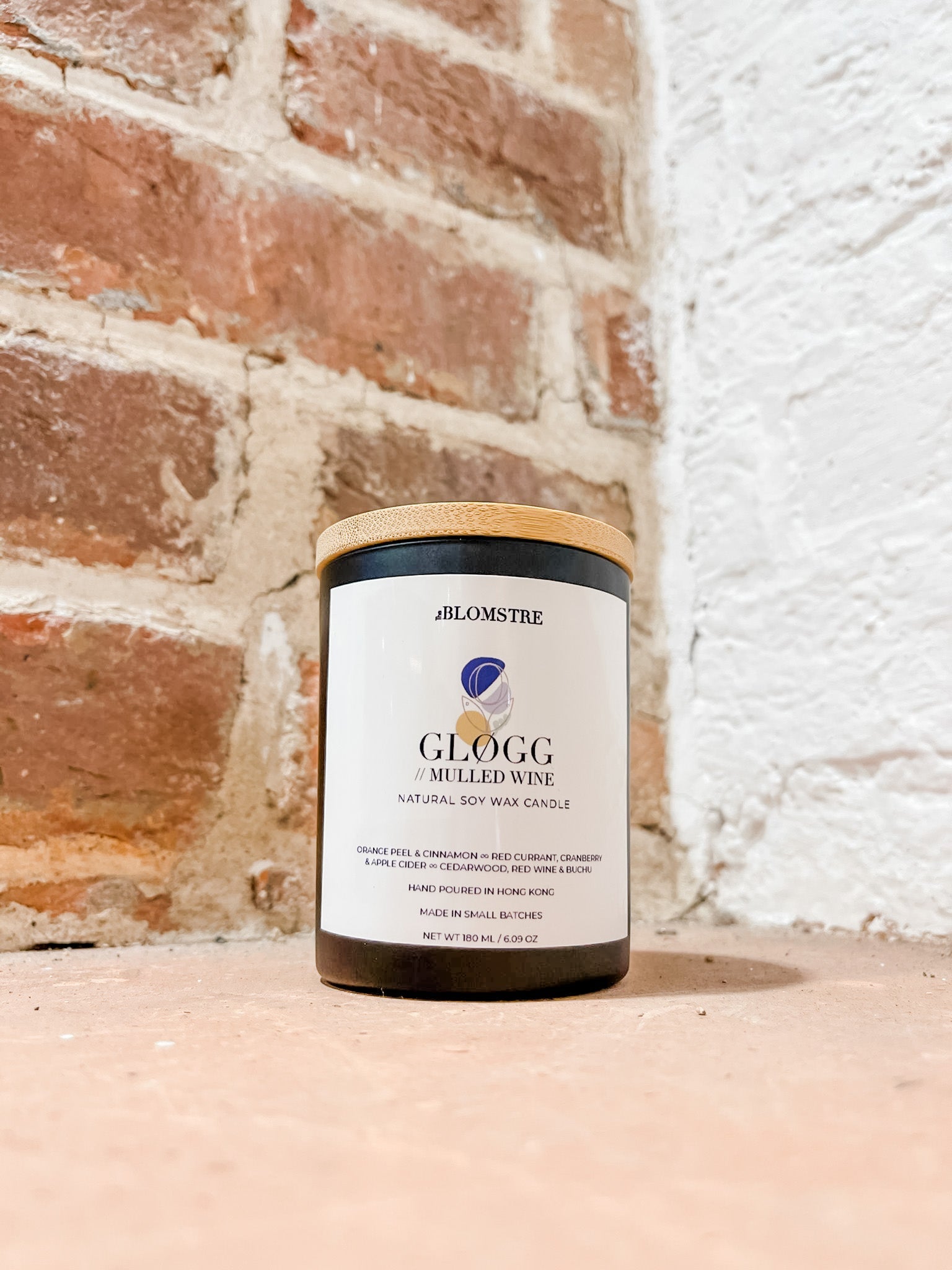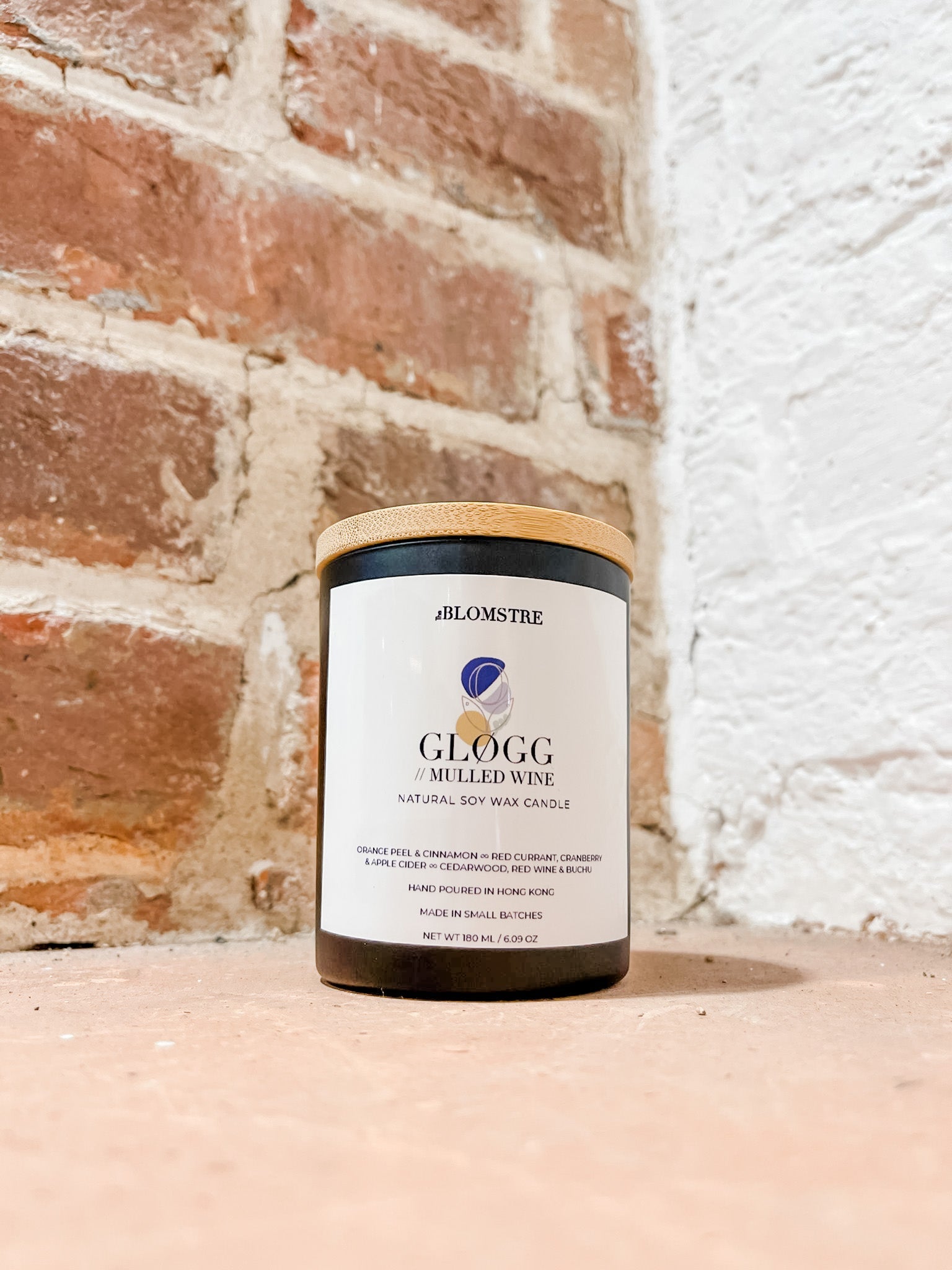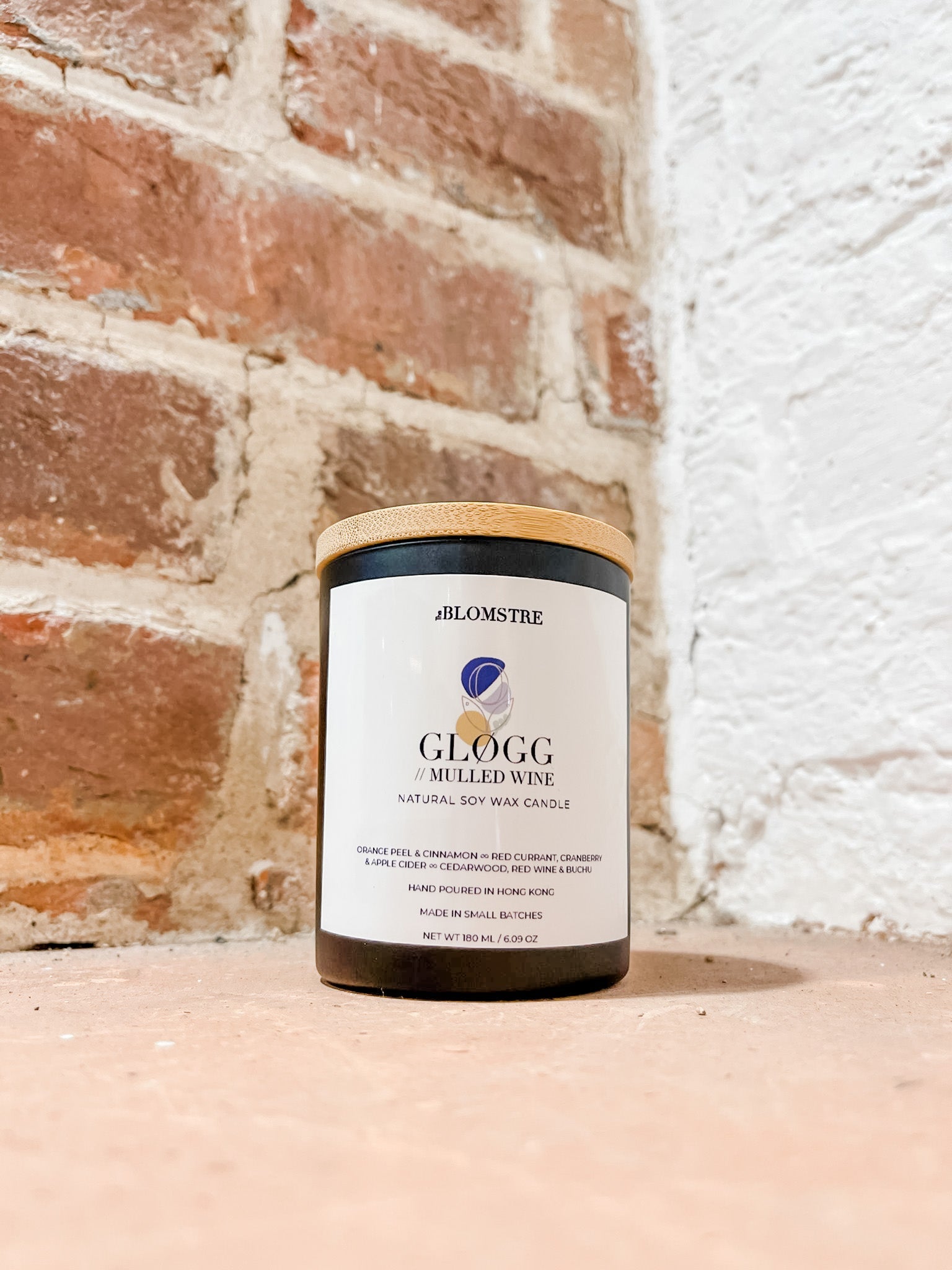 THE BLOMSTRE|Soy Candle 180ml: GLOGG // Mulled Wine
熱葡萄酒大豆蠟燭充斥着聖誕節的懷舊節日香味,其溫暖而令人愉悅的橙皮、蔓越莓、蘋果酒和雪松木質香混合在一起。燃燒時間長達 40-45 小時,在這個歡樂的聖誕節季節,它們可以為您的感官帶來愉悅的小夜曲。
GLØGG // Mulled Wine Soy Candle is the nostalgic festive scent for the Christmas holiday for its warm and delightful blends of orange peels, cranberries, apple cider and woodsy notes of cedarwood. With up to 40-45 hours of burning time, they can be enjoyed to serenade your senses this cheerful Christmas season!

NOTE PROFILE

前調:橙皮、肉桂
Top: Orange Peel & Cinnamon 
中調:
紅加侖、
蔓越莓、蘋果酒
Middle: Red Currant, Cranberry & Apple Cider
後調:雪松、紅酒、
南非香葉木
Base: Cedarwood, Red Wine & Buchu
CANDLE CARE
蠟燭第一次燃燒需要 3-4 小時。
Allow min. 3-4 hours for the candle's first light to burn while attended to avoid memory ring.
每一次只可以燃燒蠟燭3-4小時。
Only burn candles for 3-4 hours at a time. 

蠟燭總燃燒時間為40-45小時。
Total burning time last approx. 40-45 hours. 

重新點燃之前,請將燈芯修剪大約 1/8-1/4。
Keep the wick trimmed for 1/8"-1/4" before relighting.

如要熄滅蠟燭,請輕輕蓋上蓋子並打開讓煙霧排出,即可熄滅火焰,或最好使用滅煙器。
Extinguish the flame by gently covering the lid and open to let the smoke exhaust, or best to use snuffer. 

如果產品經已開封,請於一年內使用。
Use within 1 year after opening. 
WARNING SAFETY / 警告
• Keep out of reach of children & pets.
遠離兒童和寵物。
• Stay away from flammable objects.
遠離易燃物品。
• Burn on heat resistance surface.
在耐熱表面上燃燒。
• Never leave candle unattended.
切勿讓蠟燭無人看管。
INGREDIENTS
100% Essential Oil & 100% Natural Soy Wax
SIZE & MATERIAL
NET WT 180 ML / 6.09 OZ Black Frosted Glass with Wooden Lid