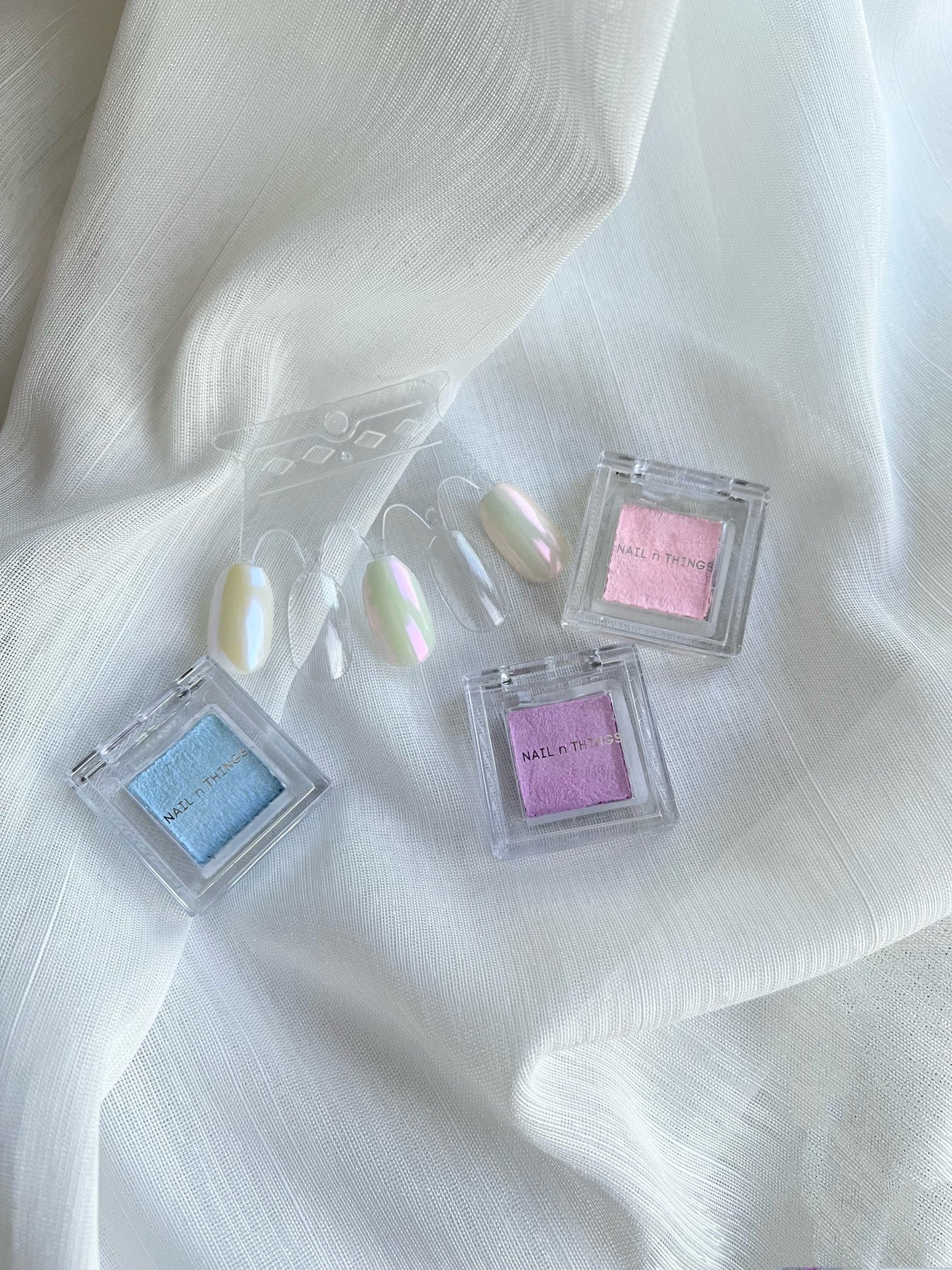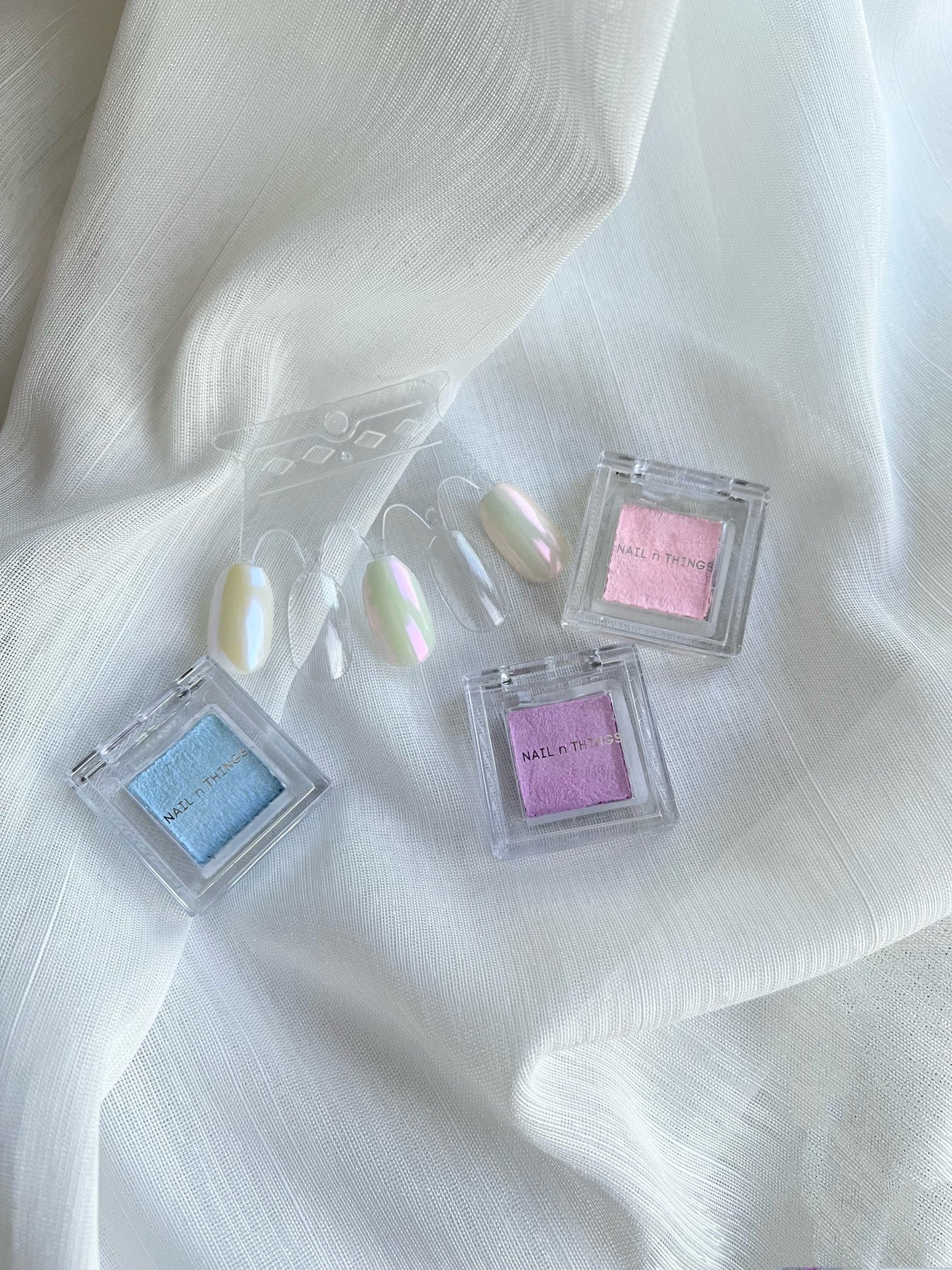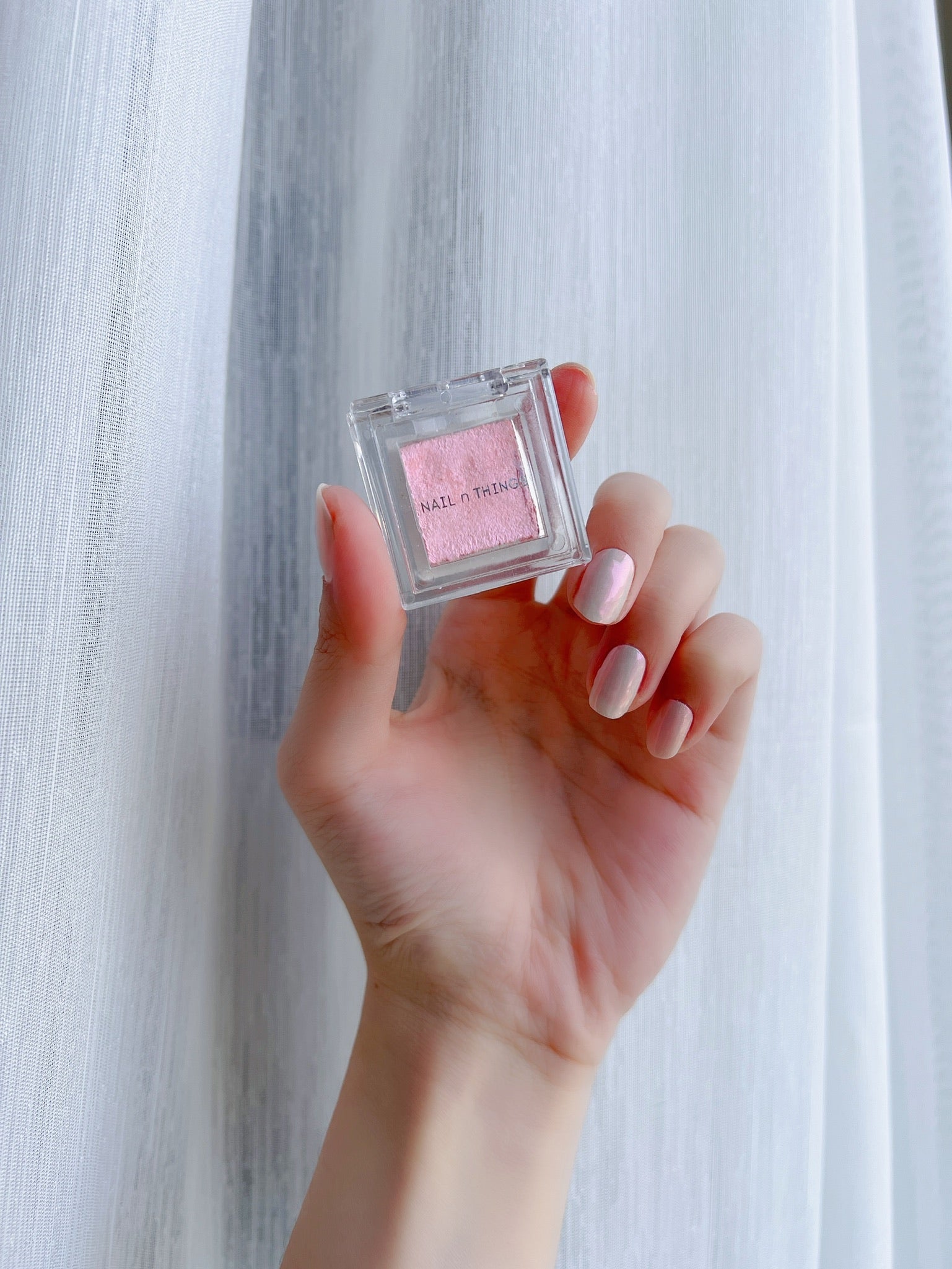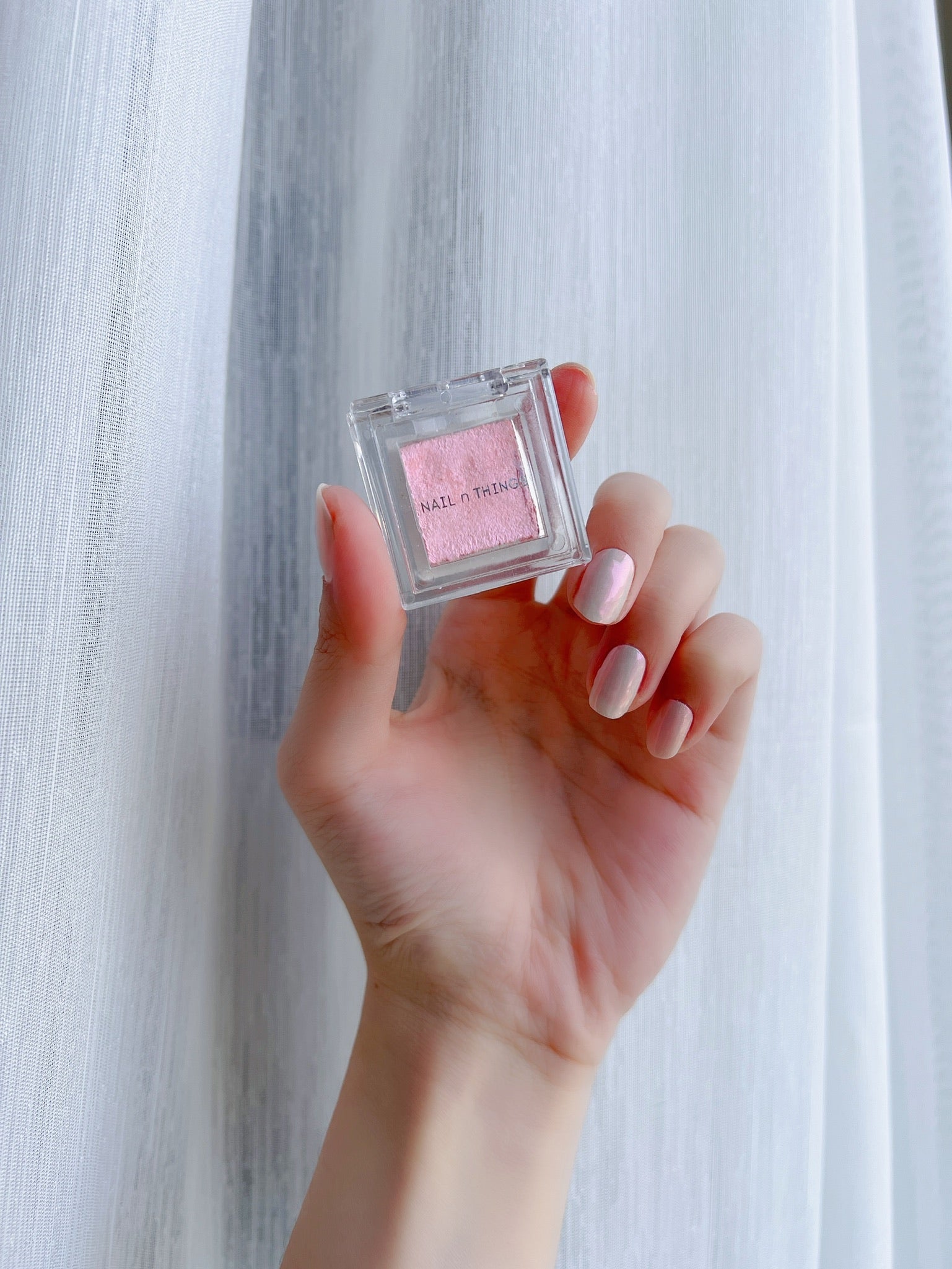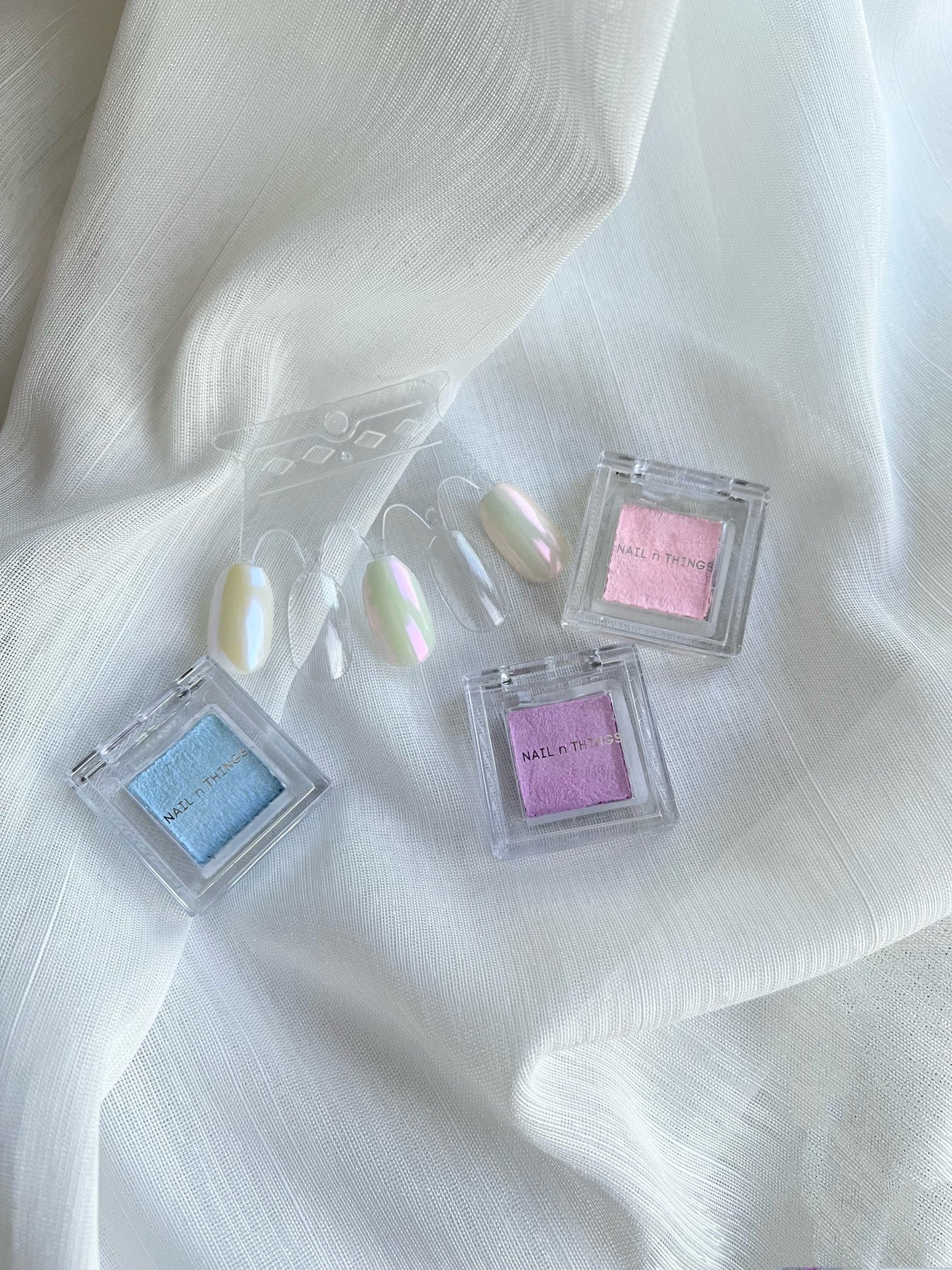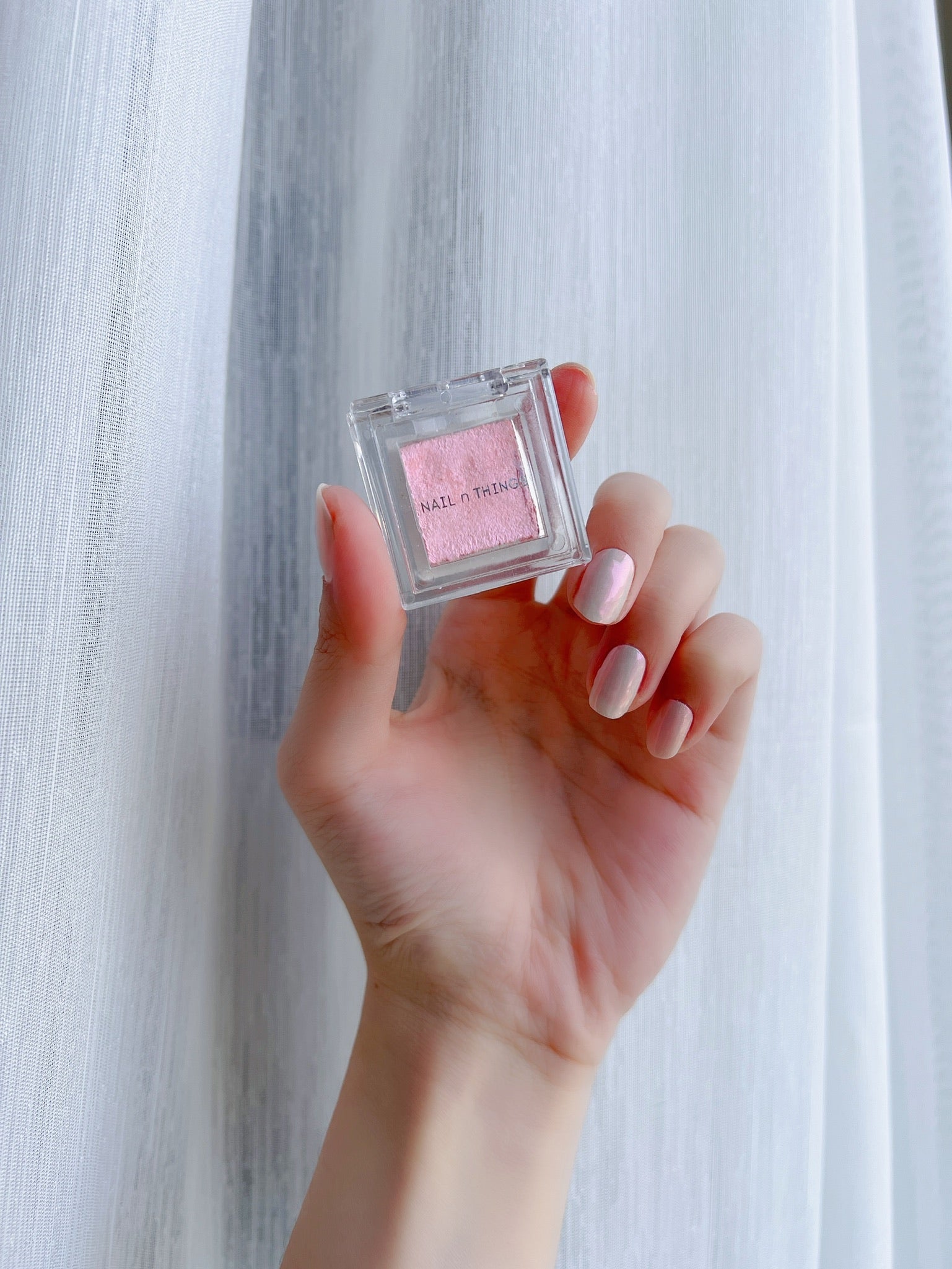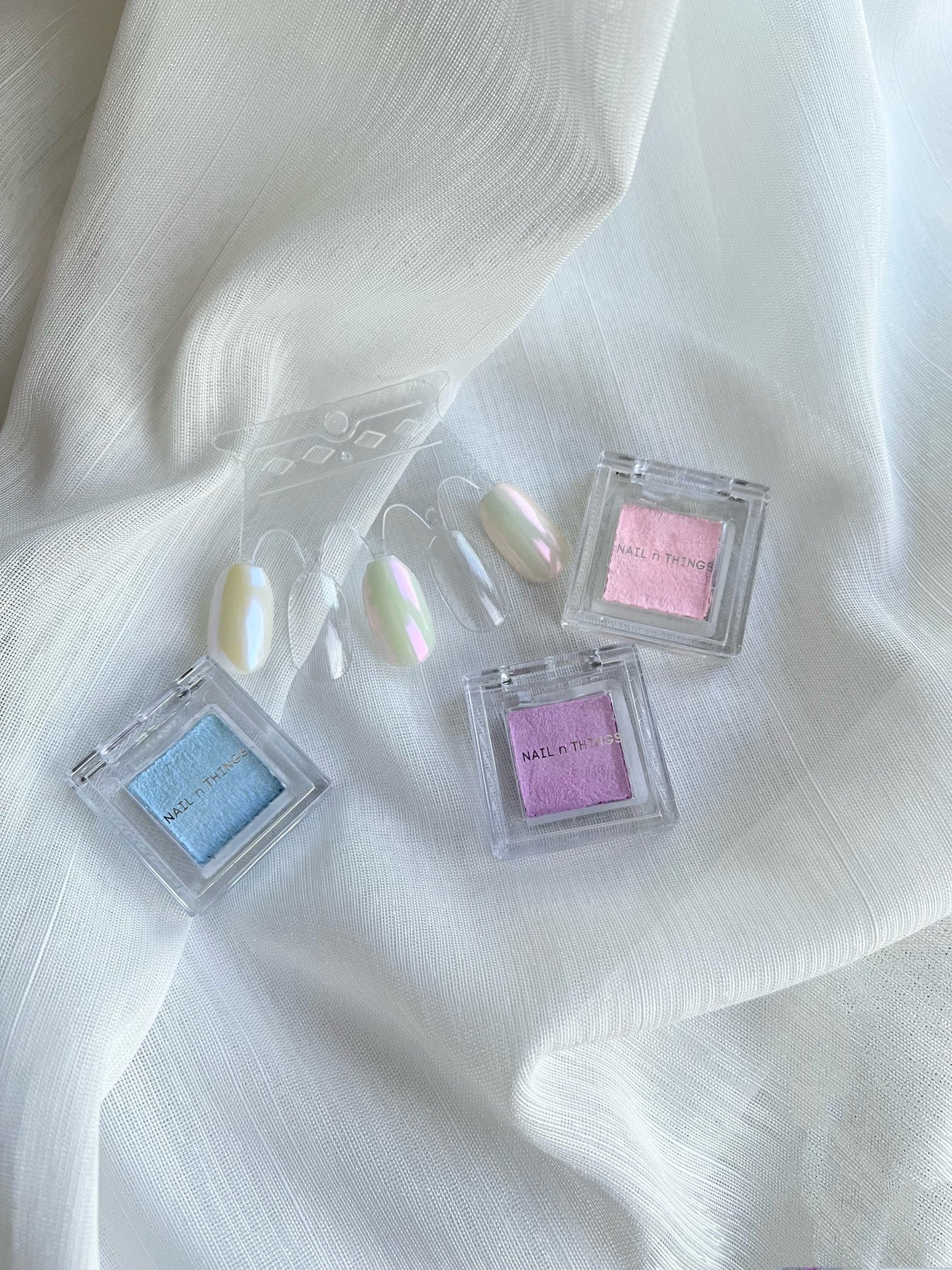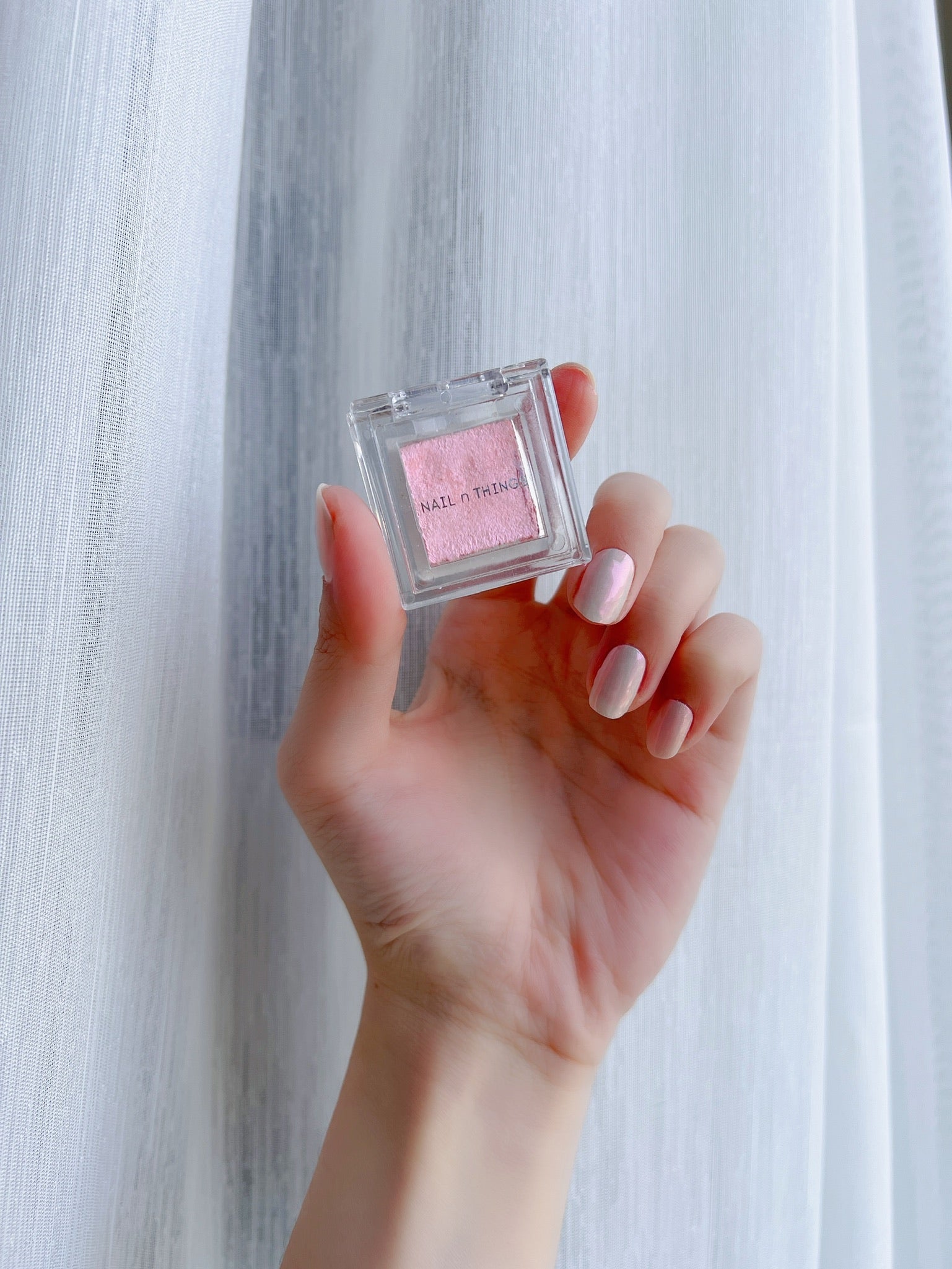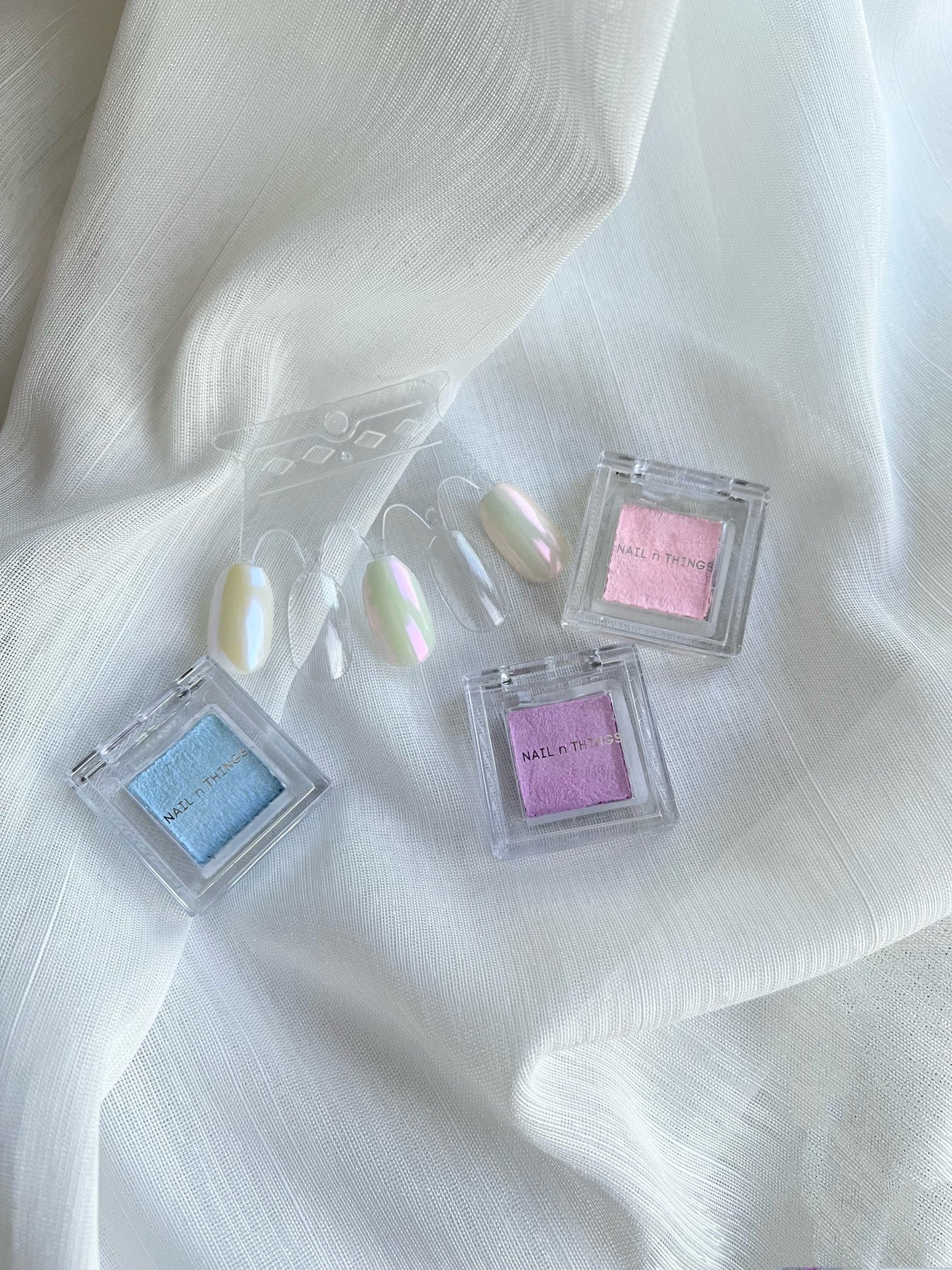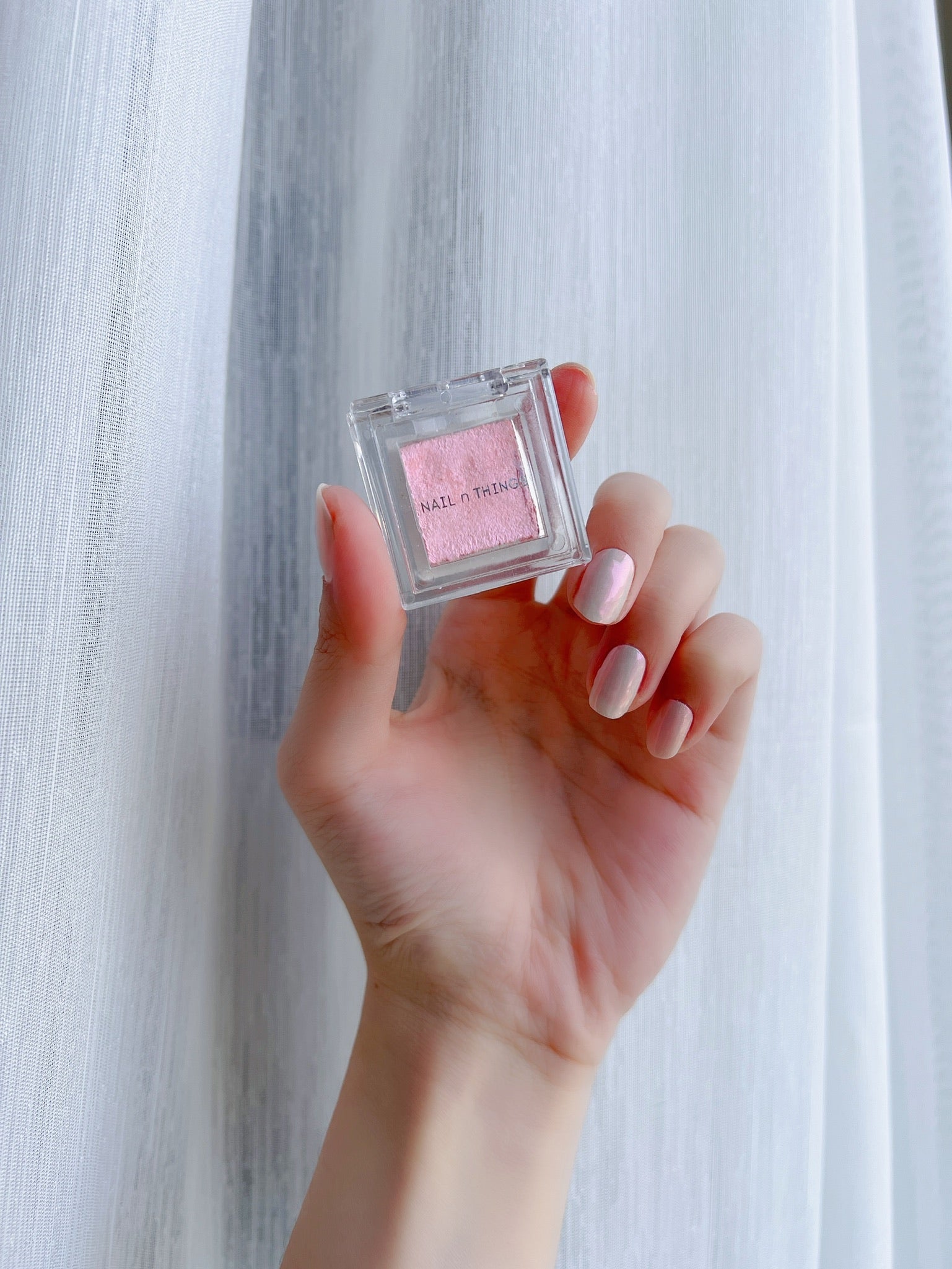 DECORATIVE NAIL MAGIC MERMAID POWDER
輕輕鬆鬆可以在指甲上塑造人魚幻彩粉效果。
不同的效果取決於所選的不同底色的指甲貼。
圖片底色指甲貼為 N01 純真 -單色凝膠甲貼
如何使用:


1. 塗上光療膠 後,用海綿棒將人魚幻彩粉均勻塗抹在甲面上。
2. 刷掉表面的浮粉。
3. 再次塗上光療膠並使用

UV LED

美甲燈烤乾。
**此產品需要配合光療膠和UV LED美甲燈使用**
Get a mermaid effect on your nails easily. Different effect depending on the chosen base colour nail wraps. 
Images base nail wraps are N01 Pure -Solid Colour Nail Wrap
How To Use :
1. After apply top coat, apply Magic Mermaid Powder evenly on the nail surface with sponge stick.
2.Brush off the floating powder on the surface.
3. Apply top coat again and use UV LED light to cure.
**This product required to use with Top Coat and UV LED Light**