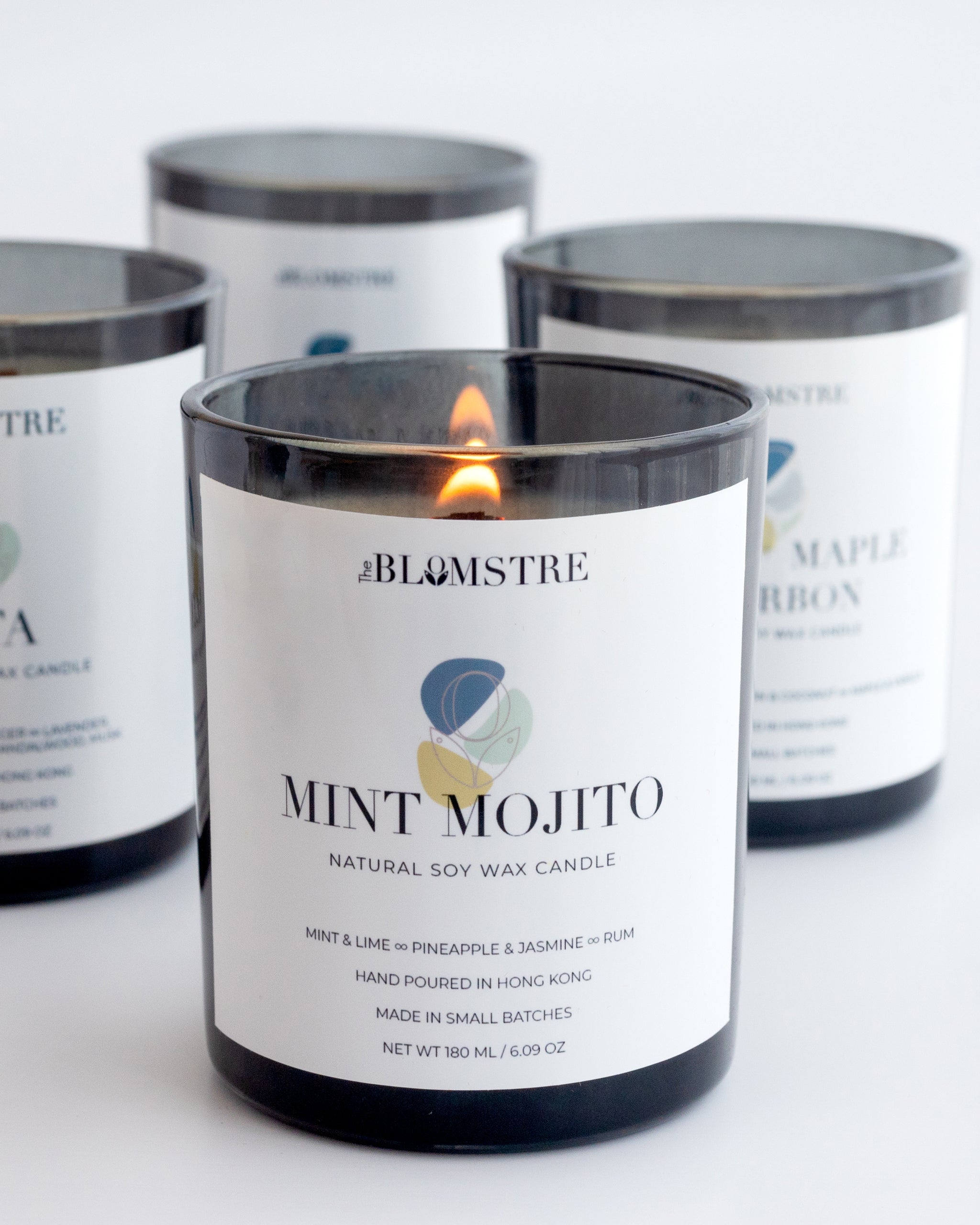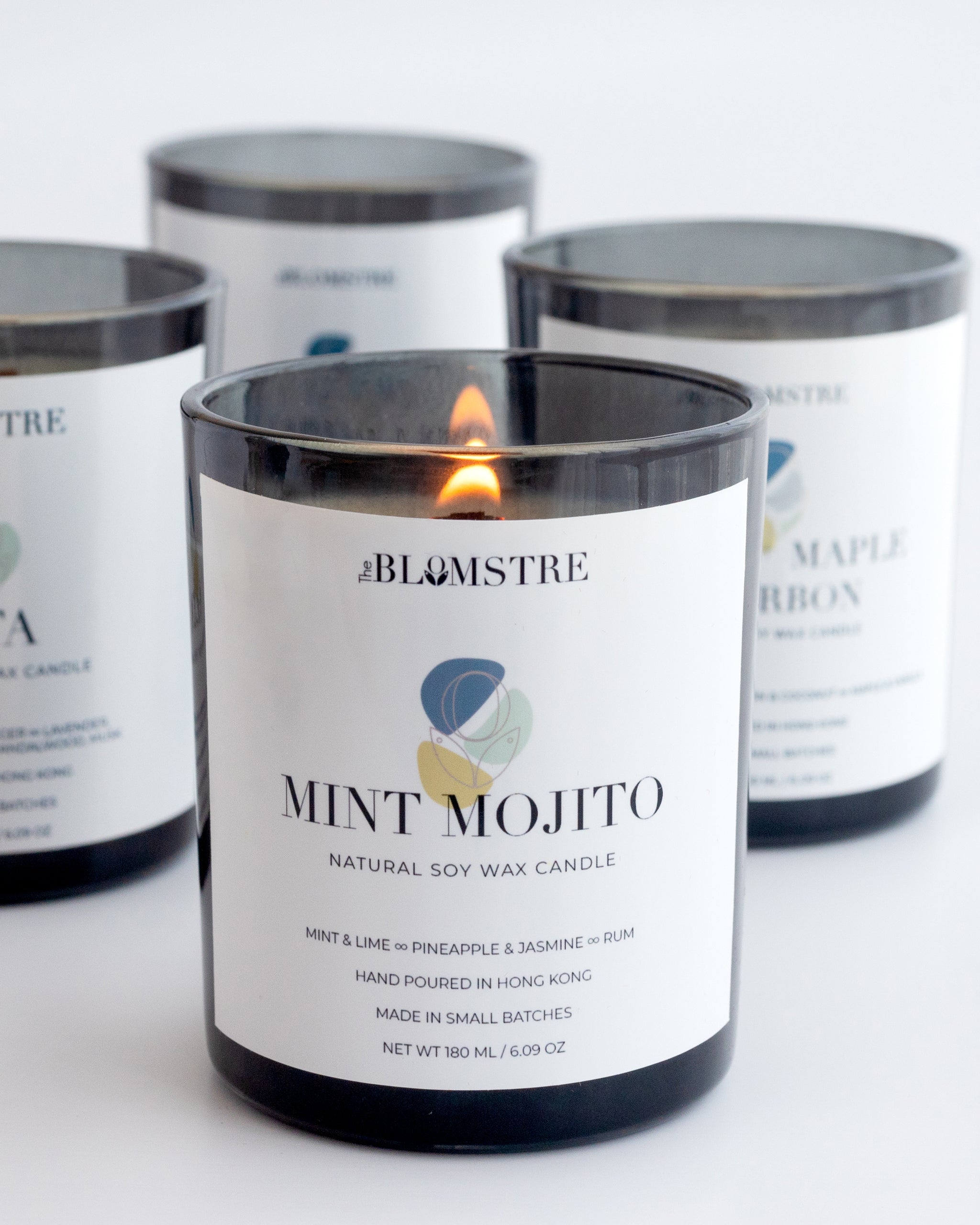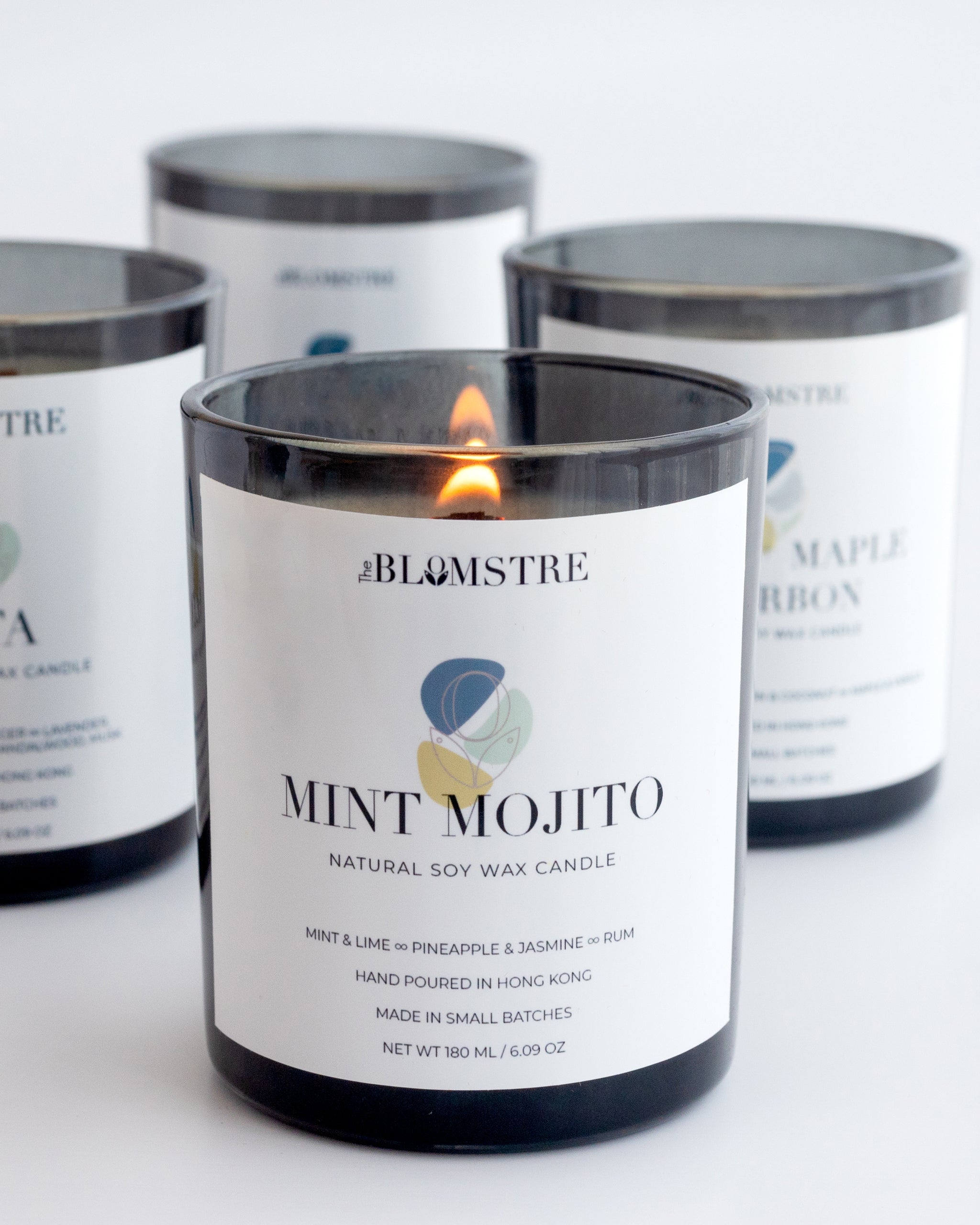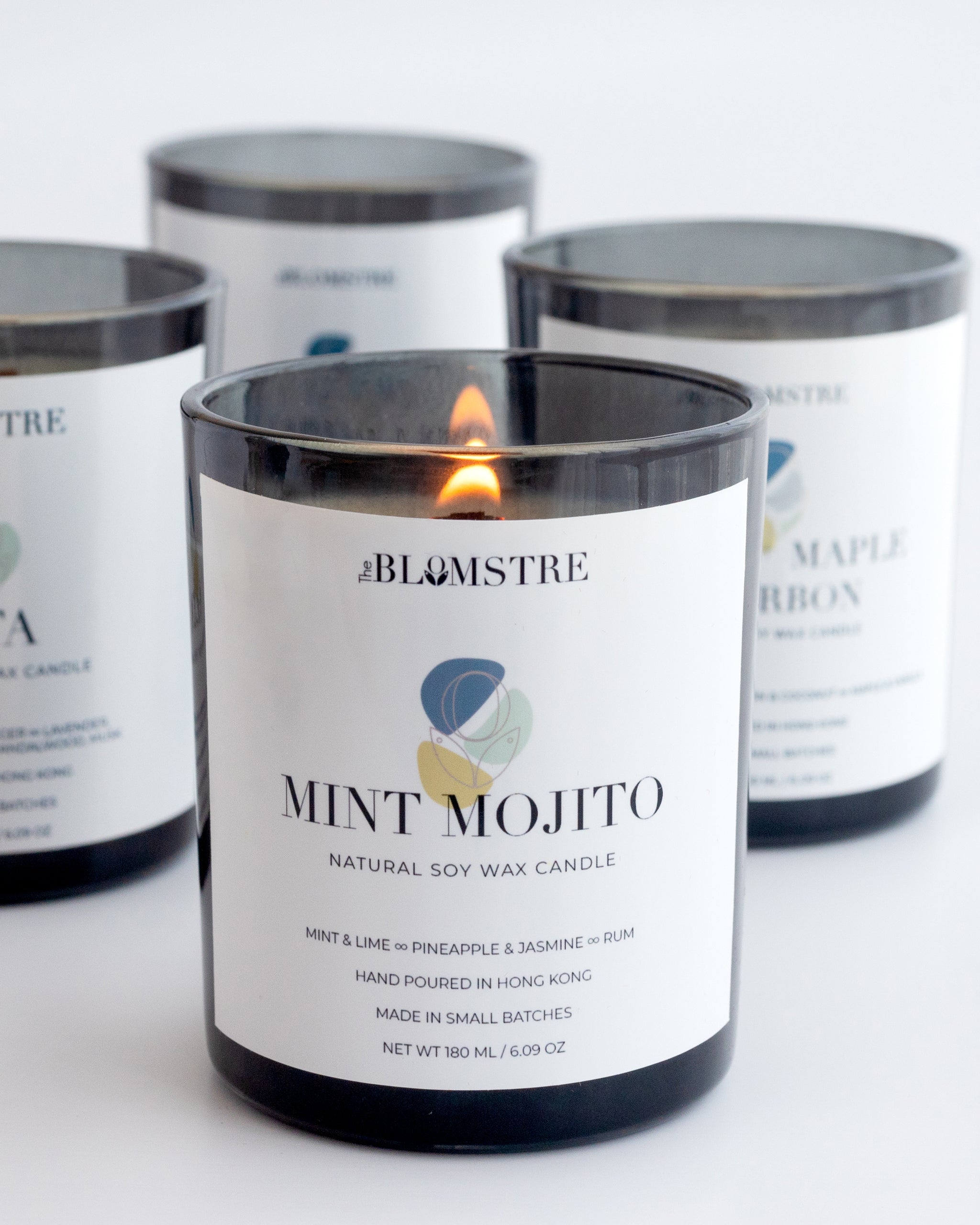 THE BLOMSTRE|Soy Candle 180ml: MINT MOJITO - N°4
薄荷莫希托的清爽香氣。它融合了薄荷、鳳梨、酸橙和蘭姆酒的熱帶香氣。
A refreshing scent for Mint Mojito. It fuses with muddled mint with fun tropical notes of Pineapple, Lime and Rum.

NOTE PROFILE
前調:薄荷、酸橙
Top: Mint and Lime
中調:鳳梨、茉莉
Middle: Pineapple and Jasmine
後調:蘭姆酒
Base: Rum


CANDLE CARE
蠟燭第一次燃燒需要 3-4 小時。
Allow min. 3-4 hours for the candle's first light to burn while attended to avoid memory ring.
每一次只可以燃燒蠟燭3-4小時。
Only burn candles for 3-4 hours at a time. 

蠟燭總燃燒時間為40-45小時。
Total burning time last approx. 40-45 hours. 

重新點燃之前,請將燈芯修剪大約 1/8-1/4。
Keep the wick trimmed for 1/8"-1/4" before relighting.

如要熄滅蠟燭,請輕輕蓋上蓋子並打開讓煙霧排出,即可熄滅火焰,或最好使用滅煙器。
Extinguish the flame by gently covering the lid and open to let the smoke exhaust, or best to use snuffer. 

如果產品經已開封,請於一年內使用。
Use within 1 year after opening. 
WARNING SAFETY / 警告
• Keep out of reach of children & pets.
遠離兒童和寵物。
• Stay away from flammable objects.
遠離易燃物品。
• Burn on heat resistance surface.
在耐熱表面上燃燒。
• Never leave candle unattended.
切勿讓蠟燭無人看管。

INGREDIENTS
100% Essential Oil & 100% Natural Soy Wax

SIZE & MATERIAL
NET WT 180 ML / 6.09 OZ Black Frosted Glass with Wooden Lid